Jun. 1 2018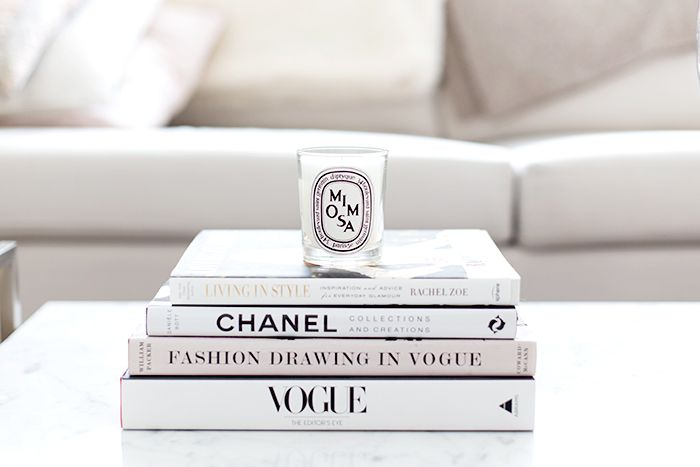 Candles and essential oils are one of our favorite topics at Newsette HQ. In fact, we always have our diffuser infusing fragrances into the air at the office. So in this week's HQ Hearts, we're giving you a peek into the scents we burn in the office and at our apartments.
The Harmonist Velvet Fire Candle. This was recently gifted to me at an event, and I can't stop burning it in my living room. The lavender, sage, and white musk smells sensual, and it looks incredibly chic on my coffee table.
The D.S. & Durga Portable Fireplace invokes memories of midnight s'more-making, and instantly makes my bedroom feel ten times more cozy. In one word: Obsessed.
Both the appearance and smell of this lip balm-scented candle instantly bring me back to my middle school days. With notes of french cherry, plum, pomegranate, and a dash of sweet vanilla, it's truly the perfect candle to burn during a night in with the girls.
"Neroli" candle from Malin+Goetz. I light this candle every night as soon as I get in my bed to read or watch tv. It's a mix of fruity and floral with a bit of musk thrown in so it's a wonderful candle for everyone's pallets. (I always get compliments on it). It smells amazing and what I love about Malin+Goetz candles is that they're strong and make the entire room smell fabulous no matter how big it is. (I love every scent they make btw.)
"Tubereuse" candle from Diptyque. Diptyque has mastered the art of scents and Tuberose is no exception. It is the perfect candle to bring my mood up.
"Amber Vittoria" candle from Otherland. Not only is the packaging for this limited edition candle adorable, but if there were ever a candle to sum up summertime, this would be it. It is a lighthearted scent and I especially love to light it before guests come to send a happy vibe into the air.
I love using oils my Vitruvi diffuser. It infuses my space with a scent to carry my mood for the day. My favorite essential oil to use at night is eucalyptus because it smells just like a spa. I especially like to use it while taking a bath.

I love to use

peppermint

, as it promotes alertness. If I need to be awake fast, a few whiffs of this will do the trick.

During the workday, I love the smell of

citrus

. The fruity, tropical scent makes me feel like I'm on an island.
Madeleine, Director of Partnerships
"Portuguese Olive Blossom" from KOBO.

This scent if *everything* – it works across seasons, and in any room in your home. Their beautiful packaging also makes them a go-to gift, and since they're made near my hometown in Upstate NY KOBO is special to me!

"Saint German Lavender" from Votivo. Such a great price for a long-lasting, quality candle. These burn so evenly, and definitely last 60+ hours. This unique scent is perfect for your bathroom or powder room.

"Grapefruit" from Nest.

This one is my go-to candle for Spring/Summer. the scent is refreshing and fruity, without being overwhelming. Perfect for the kitchen or sun room.
"Capri Blue Iridescent Jar Candle in Volcano" from Anthropologie. I feel like I have at least 3 of these lying around my house at all times. My mom even brings them with her on vacation! This candle's scent is light, summery, and a little fruity but nothing too overpowering which is important in the heat. Plus, the iridescent packaging reminds me of a mermaid so it's only natural I light one of these in the summer!

"Gardenia and Tuberose" from Paddywax

. Gardenia is my favorite floral scent, especially in the summer! However, some flower scented candles smell so artificial. This is one of the only candles I found that smells as if you have a garden of them right outside of your window.

"Morning" from Sunday Forever. Clean, beachy, and minimal. It's great if you want just a hint of scent in the background of your day!