Nov. 28 2018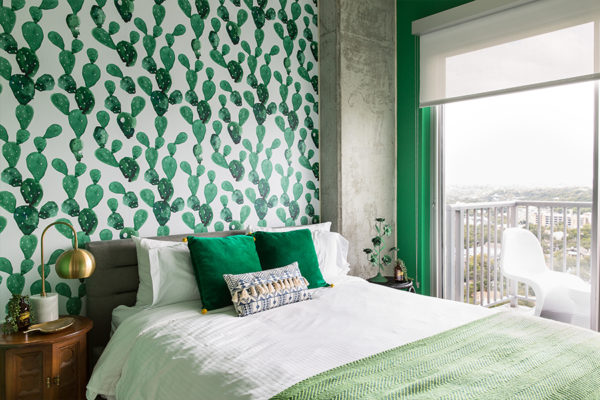 If you've ever rented an apartment, purchased a home, or even opened an office, you might have wondered whether or not an interior designer is truly necessary. Consulting professional help can be pricey, and, with the abundance of blogs and information on the internet (hello, Pinterest boards!), it seems reasonable to think we can do a half-okay job ourselves. But is that true? We consulted Maureen Stevens of Austin-based Maureen Stevens Design, who approaches each project as a collaborative effort with her clients, resulting in one-of-a-kind home spaces that marry comfort and approachability with her upscale vision. Below, Maureen breaks down exactly when professional design help is truly needed.
When it comes to hiring an interior designer, do clients' needs vary based on the type of space they live in (ex: condo, home, apartment, etc.)?
Yes, most definitely, but more than anything, it depends on the client or the person/people living in it and how they use their space. All of us have different priorities and different functionalities we desire. Knowing these and understanding the client's needs and wants is crucial for an amazing design-client collaboration.
Which stage of life do you feel is most appropriate to hire a designer? 
I really would say any age! I've had 11-year-olds ask their mom to get an interior designer to design their spaces, although, the final "go" signal is up to the parents. That said, people most commonly seek out an interior designer once they get to that "adulting" phase and onwards when they can make decisions independently and understand that our surroundings impact our mood, our efficiency and our lives.
If there were only two spaces in a home that you could afford to hire an interior designer for, which would you recommend? 
It really depends on the client and what's most important to them. A person who entertains a lot needs their "entertaining spaces" designed first, which are typically their living and dining rooms. On the other hand, a client with toddler or school-aged kids will want their family room as efficient and as dynamic as possible–a space that's functional, vibrant and happy. A busy professional may want their bedroom designed first–a relaxing oasis, a respite from the hustle and bustle of their everyday life.
Would you please explain the process of hiring an interior designer? 
Hiring an interior designer is just like the process of entering any new relationship–the first part is the "getting to know each other" stage. A great interior designer would want to know a lot about you. He or she would ask a lot of questions, most of which are amazingly important, even though some may seem trivial. For example, it's common that we ask our clients personal questions that go beyond how they envision using their space. We might inquire about the kind of music our clients enjoy, whether or not they're in a relationship/getting married soon, and if they plan to have kids. During this process, it's important to be genuine and share your true thoughts and feelings as the final design will likely reflect these aspects of your life in one way or another. As designers, we will share our ideas and personal experience tackling the same style or design dilemma, however, our design decisions are always based on our client's feedback. We'll never implement design elements without listening to your story and ideas first. 
How much do you communicate with clients throughout the process, and which methods do you most often use?
Nowadays, I use all modes of communication with clients–a phone chat, a text, video conference or FaceTime, e-mails or through a design software and, of course, in-person meetings. I ask what is best for the client and I make recommendations as well. I often tell clients to let me know when they are going shopping by themselves after the design concept has been established, so that I can be available by FaceTime if they see anything that may work for the space. To designers, shopping is an art—when we procure or source items for the clients, there are several parameters we are thinking about: the scale, finish, hue or texture, the design style, the cost (especially if the project has an established budget), availability, functionality, and how it plays with the other items in the space. From time to time , I'll have clients who can only offer limited communication, but that is something that we establish right away. This is often the case for investment properties and second or third homes, which I absolutely respect as long as the communication we do have is straightforward and thorough.