Mar. 13 2019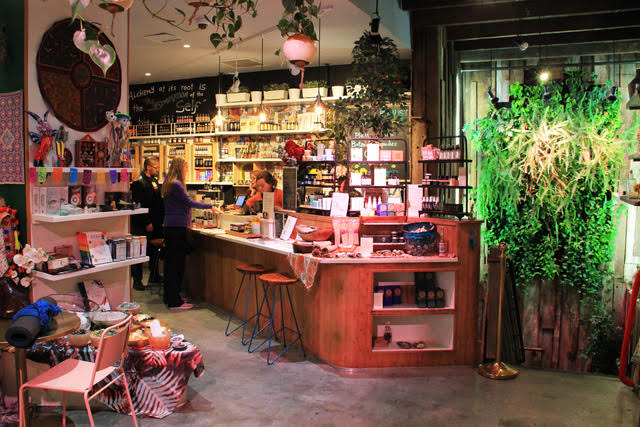 Ever wonder what we're up to over here at Newsette HQ? We're always busy planning cool, unique experiences for our Newsette Network members, and we want to let you in on all of the fun things we do every week! February was a month filled with new experiences, from learning about the healing power of plants to painting our own canvases of the NYC skyline. Need some convincing to join the Network? Check out our monthly roundup to get an inside look – and some inspiration to sign up!
Flywheel: If you love cycling and a little friendly competition, then Flywheel is for you. Last month, the Network had the opportunity to race their hearts out on the Upper West Side. Unlike other cycling classes, Flywheel allows you to compete against your fellow cyclers. As you race, your bike number is shown on the screen along with the pace you're riding at. This allows you to see how hard you're working in comparison to the rest of the class and motivates you to keep on riding! We highly suggest heading over and getting a great sweat session in, especially after a long work day (because working out can be very therapeutic).
Chaise Fitness: Continuing our fitness-filled February, we joined the amazing mother-daughter duo at Chaise Fitness for an exclusive BandsSculpt class. This included 3 levels of resistance bands and 1 mat, which left us feeling the burn. We highly recommend trying out any of their many classes!
Alchemist Kitchen: Are you curious about the healing powers of plants? This month, we were lucky to have The Alchemist Kitchen host the Network for "Heal Your Heart with Flowers! Plant Wisdom for Heart Healing & Self Love." Jordan Catherine Pagán, herb and flower specialist, spoke to us about the healing powers of Rose, Motherwort, Cocoa and more. Afterwards, we were able to make custom baggies with different plants to take home and use to make our own teas!
Paint + Sip: To cap the month off, La Pittura Studio was excited to welcome the Network back for another night of painting and sipping on delicious Très Chic wine! We spent the night laughing, networking and making new friends all while painting the beautiful New York City skyline.