Apr. 2 2019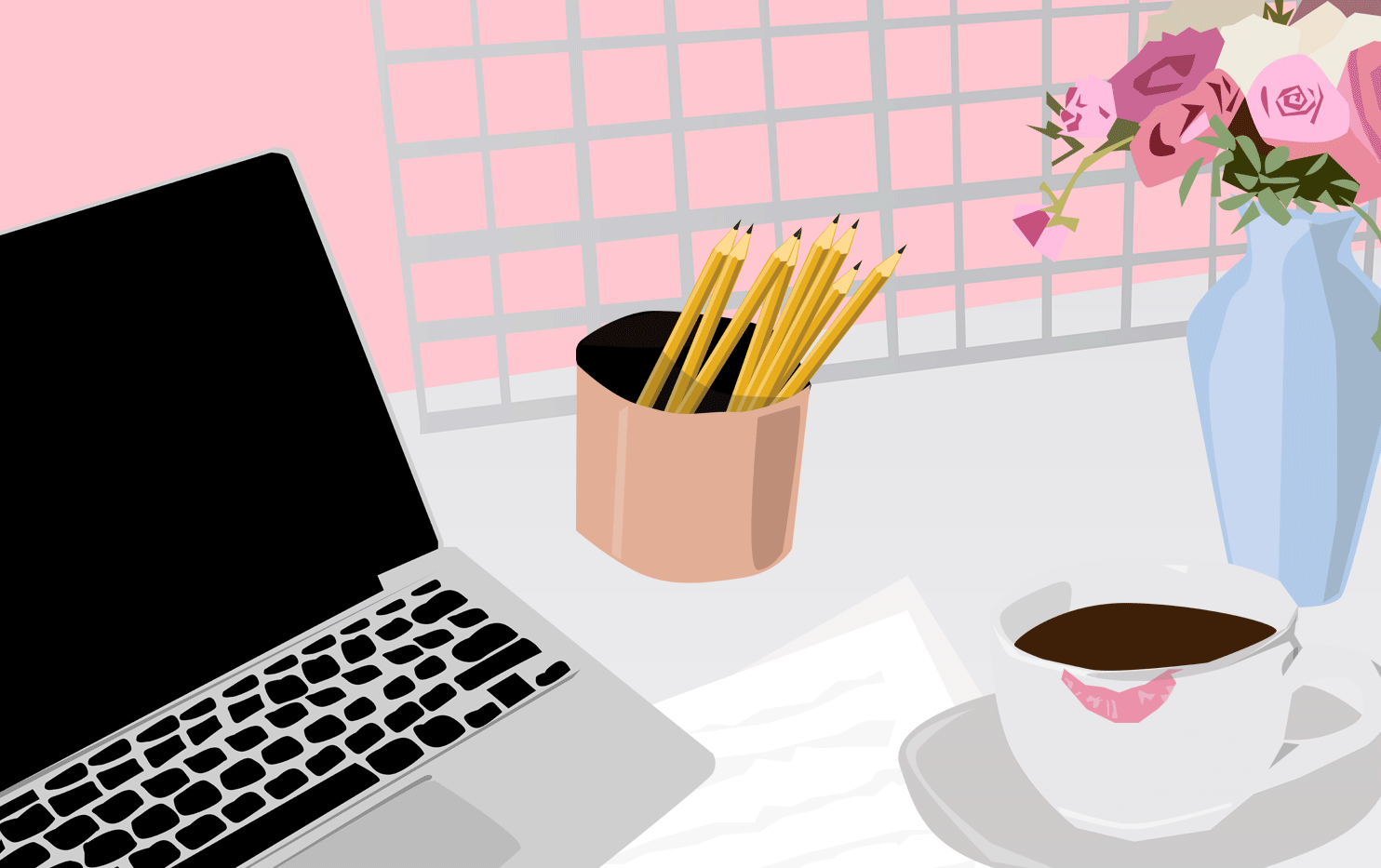 Have you ever wondered what your friends actually do for work? We're not talking about the description in their LinkedIn bio, but what they actually do in their 9-5. As part of our mission to bring you more girl boss content, we're investigating job titles to get the low-down on exactly what they really entail. Curious to know what being an account executive even means? Wondering what a VP in finance does in the afternoon? We're creating more transparency around different jobs, and the salaries and duties that come with them, to help you figure out what you're interested in. Today, read how an apparel technical designer living in Columbus spends her workday.
Age: 25
City: Columbus, Ohio
Industry: Apparel
Job Title: Apparel Technical Designer
Salary: $57,000
What does your job title mean?
As a technical designer, I am basically the engineer and numbers person behind our clothes. Our first priority is to ensure garments fit consistently, so that our customer can easily move around in our clothes and they can buy the same size garment across all types of products. Our process looks similar to this: our designers give us sketches and inspirations for their designs first. We determine how the garment should measure, and adjust pattern pieces as necessary. Then we share this information with our factories. They will send us a series of samples or prototypes that we fit on our models, and we will send them back comments with any updates to ensure the garments fit as best as possible. Our job is very collaborative and we get to experience the challenges and joys of working with many teams every day to get the best products possible for our customers!
When do you wake up?
That's a loaded question! My goal every day is to wake up at 6am… but I love my snooze button and get up usually closer to 6:45 or 7am. I wash my face, get dressed, do my hair and makeup, brew some coffee in my travel mug, and pack my lunch. My commute to work is about 30 minutes so I love to look up a podcast to listen to on my drive to work.
At 9am I am…
Usually just getting to work. I will run to our cafe at work to grab a yogurt or breakfast sandwich to go with my coffee and then head to my desk. Once I am at my desk, I read through my emails, which takes some time because most of our factories are on the other side of the world and will email overnight. Then I send out an email to all of my teams that I work with, highlighting what my plans are for the day, any styles that we will be fitting, and anything I need from other team members. I will spend the rest of my morning answering factory questions and preparing any samples that we will fit in the afternoon (measuring, printing out factory callouts, researching similar styles, etc.).
At 11am I am…
Finishing up small projects before lunch! This includes finishing up any emails and attending any meetings on the calendar. Any meetings that I attend in the morning are usually led by the other teams I work with (creative designers, merchants, etc.) so I will usually be there just in case anything fit-related comes up in discussion.
What does lunch normally look like for you?
I spend an hour for lunch at my desk eating whatever I packed for the day and catching up on current events, both fashion and non-fashion related. If we have a lot going on I will continue working while I eat lunch, but that is pretty rare. Thankfully, my workplace puts a high value on work/life balance, so we always try to spend a full hour relaxing and eating. We have the opportunity to eat at our cafe, but my team enjoys sitting at our desk sharing interesting online articles and having all kinds of fun discussions.
At 1pm I am… 
Beginning my fit sessions. All of our teams will come to our fit room and I will present all of our new samples on our fit model. We will discuss any changes we want to make to the garments, and talk through any costing challenges while everyone is in the same room. Every fit session is different and can last anywhere from 5 minutes to an hour and a half!
At 3pm I am… 
Going to the cafe for snack time! Our team likes to have a time in the afternoon to relax and refresh so we will spend 10-15 minutes walking to the cafe to get a coffee or cookies. Once we get back to our desks, I will begin working through the styles that were fit to send updates to our factories. Based on how complex the garment is, it will take anywhere from 30 minutes to a full day to send out comments.
At 5pm I am… 
Starting to wrap up for the day at this time. This usually consists of wrapping up any comments or factory questions, and getting together my plan for the next day. If I am having a slow day, I will roam around and ask my other tech teammates if they need any help to get out of the office at a good time #worklifebalance.
How does a workday end for you?
I normally leave work at 6pm (sometimes closer to 5:30pm in the summer months). We really stress a balanced life, so even if it is a busy day, we all help each other to get out on time. In my 3 years working here, I have stayed 30+ minutes late less than 5 times.
What do you do after work?
After work every day looks a little different. Sometimes I will meet my boyfriend at our favorite spot for a wine tasting. Sometimes I go straight home to cook dinner. Other days I will go out for dinner with my friends. I am pretty introverted, so I love spending a little time after work with friends or my boyfriend, but my favorite thing is going home to relax. Lately, I have been a little more motivated in the evenings and will do some pattern-making or sewing to use up some of my overwhelming collection of fabrics.
What time do you go to bed? 
This is another loaded question! My goal every night is to go to bed by 10:30pm, but in reality, I go to bed closer to 11:30pm. When I get from work I usually change into lounge clothes and take off my makeup. I am obsessed with Korean skincare, so I love putting on a face mask and either watching an episode of Great British Baking Show or taking a bath with eucalyptus oil bath salts and reading a book. To finish winding down, I will turn off almost all of my lights and turn on my wax warmers so that my apartment smells great and has relaxing dim lighting. I never go to bed without spraying my pillow with lavender spray and chugging some water.
Is there anything about your job you'd like people to know?
I got so lucky to find a job that I love and to work on a team with people that I love. Being with a team of people that respect each other, get their work done, and have fun while doing it. Sure we have our bad days, but the good always outweighs the bad and I am so thankful for happening into this career!
Want to submit your day-to-day job duties? Fill out the "What She Does" anonymous form here.