May. 14 2019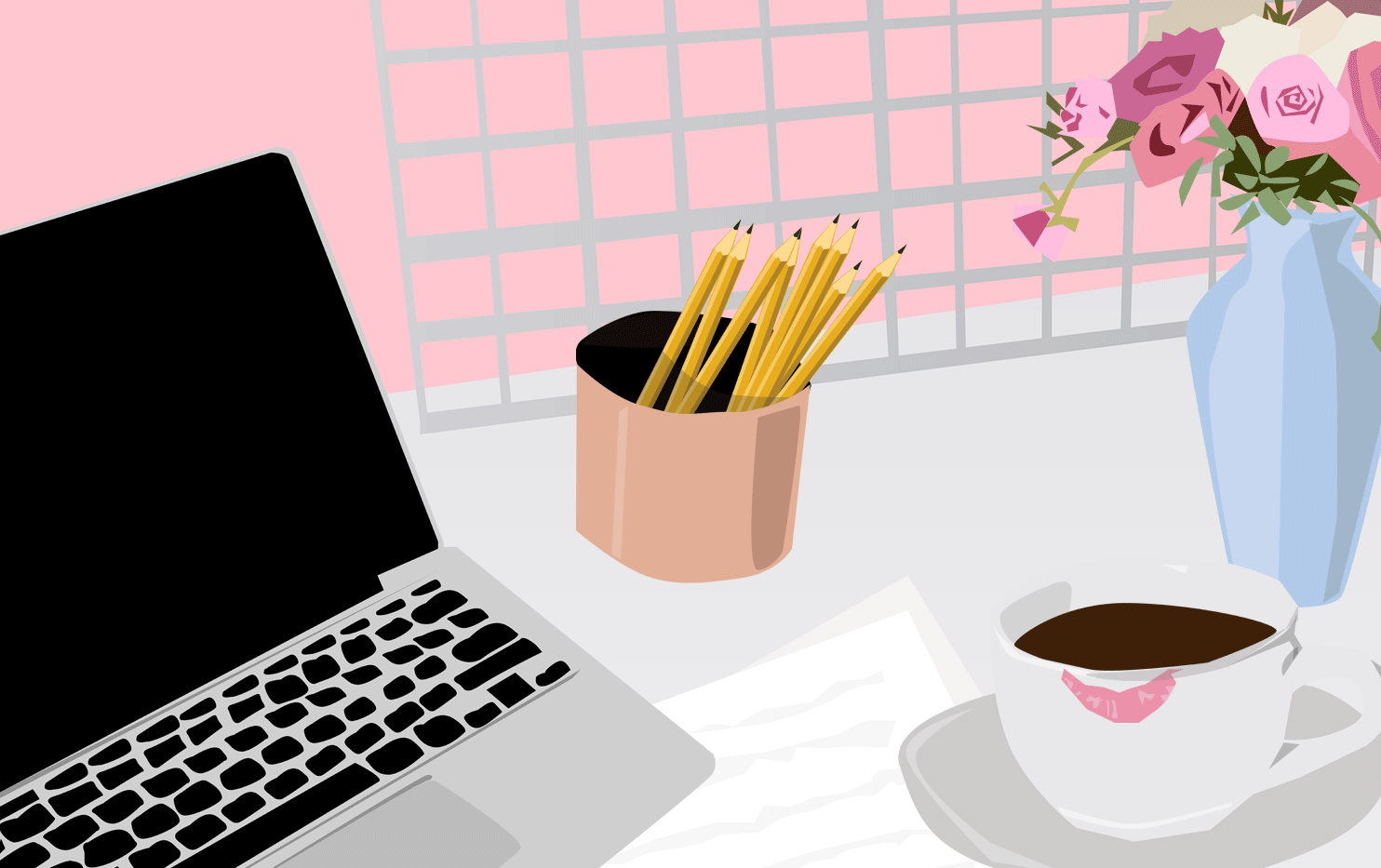 Typically, for our "What She Does" segment–where women from around the world break down their workdays–our writers are anonymous. Today, however, we are doing things a little differently. Joyann King, Executive Editorial Director at one of the world's most popular media platforms, is giving us a peek into a day in her life in her extremely coveted role. Wondering what it takes to lead the team that creates Harper's BAZAAR's Instagram, Snapchat, YouTube, and site content? Find out below. 
Name: Joyann King
Career/Title:  Executive Editorial Director at HarpersBazaar.com
City: New York
Industry: Publishing
What does your job title mean?
Harper's BAZAAR digital has grown from a team of two to a team of close to 30 since I started here 8 ½ years ago. My job has changed every year as we take on new, exciting ambitions, and keep up with our ever-growing audience across the website and social media platforms. My job is to make sure it all works and that the content we are creating is meaningful, valuable, and of the quality our readers have come to expect from Harper's BAZAAR. I am responsible for the productivity and editorial planning of the entire team, from our editors in fashion, beauty, entertainment, news, features, wedding and travel, to our social platforms like Instagram and Facebook to our video team and YouTube programming, plus our Snapchat Discover daily editions, and our design and photo team. It's a lot of people and a lot of content to keep up with, but the team is incredibly talented, and they make it a true pleasure and place of pride for me.
When do you wake up?
Luckily, I am a huge morning person. My 8-month-old daughter Sienna wakes up around 6:30-7am, so we spend the morning's first hour or so eating, playing with our Goldendoodle, Isla, and reading. (I do confess to taking a quick glance for urgent emails, breaking news, or Slacks before going in to get her, though.) I usually make her bottle first thing and simultaneously make myself a mean matcha latte that allows me to function and enjoy every uninterrupted second with her. Now that it's warming up, sometimes we throw on a crazy pajama "look" and head to our local coffee shop, The Elk, to get a delicious cold brew and socialize. Once my nanny arrives, I'm all business, checking yesterday's traffic, reading the morning's headlines, mapping out my day, and getting focused on my top priorities.  
At 9am I am…
Three times a week, I am wrapping up at the gym with my awesome trainer and dear friend Jessica Sims (follow her on Insta @jsimsfit). We jump a lot of rope, which I love to hate to do, so at 9am, I am just happy I made it through! I always tell her my only goal is to show up. She blessedly lets me listen to pop country music as we work out, as it is my guilty pleasure and puts me in a good mood for the day—I'm Texan! After that, I run upstairs and I'm hopping in the shower, trying to pull together a fashionable look for the day, then eat a quick breakfast, answer emails, kiss and snuggle my girl and get out the door. My husband calls me Inspector Gadget. It's the time of day I feel my best!
At 11am I am…
Usually I am already in a meeting, one of many to come! It could be to discuss our next digital cover, or our overall video strategy and new pilot ideas we want to carve out room for. It could be a brainstorm with our fashion team on our Met gala coverage plans or fashion week ideas. A lot of times it is a more personalized one-on-one with an editor, which I try to do with my senior team every other week and everyone else at least once a quarter. I may also have blocked off that time—when my head is clearest—to prepare for a panel or interview I have scheduled so I can really focus.
What does lunch normally look like for you?
I rotate between a chopped chicken salad, avocado toast, or salmon bowl and I pre-order it on Seamless to arrive at noon on the dot, so I don't have to waste time leaving for lunch and never get hangry. On a super slow day, I would love to walk to lunch and eat outside, but it just doesn't happen very much, TBH. So lunch is either at my desk or eaten in a meeting. I am fine with it—I like to be efficient while at the office. As a new mom, there is less time for hanging by the water cooler, so to speak.
At 1pm I am…
Probably taking a desk breather and diving in to some of our top stories that day, or reviewing previews for longer lead stories and features. I also love a chance to check out what other brands at Hearst have published, too. I have learned so much from my peers over the years and attribute our community model to shaping me in so many ways as an editor, a business woman, and a manager.
At 3pm I am…
Usually headed over to meetings with groups that are helping spearhead larger company initiatives. I take time to say hello and get updates from the print editors to see what we can collaborate on, have a meeting with the product team on fine-tuning the experience for our new membership program BAZAAR BRIDE, or see Kate Lewis, Chief Content Officer, Hearst Magazines, and Brooke Siegel, VP, Content, Hearst Digital Media, for a touch-base. Sometimes I'll grab a coffee in the beautiful Hearst Cafe with a brand or start-up.
At 5pm I am…
Finishing up my last meeting, checking my to-do list and figuring out what can wait until post-baby bedtime and what needs to be done before I head home. I have this crazy notebook/Post-it system that no one can read but me, but it keeps me super prioritized and helps me figure out what is today's work and what can wait till tomorrow. It rarely fails me.
How does a workday end for you?
It sort of never officially ends. I take some time with my daughter to play, do bathtime, and catch up on missed smiles before bedtime. Then, once she is asleep by 7pm—I am lucky to have had a champion sleeper so far—I open my laptop back up and clear my inbox or tackle a more time-consuming presentation, report, or long read. Once I feel I have tackled what simply cannot wait till tomorrow, I shut it down, I pour a glass of wine, chat with husband, and try really hard to not look at my phone anymore. This is such a key practice to avoid burnout.
What do you do after work? 
I try to be home at least 3-4 nights a week, and schedule in a work dinner or visit with a friend or date night during the others. Some weeks I am out two nights a week, and that's okay too. It's all about the balance for me. And I am very strict—if my month looks too crowded, I am not afraid to say no.
What time do you go to bed?
When I am being strict, I'm in bed by 9:30pm, read for 30 minutes then asleep. But sometimes I stay up a little to watch TV with my husband. But my do-or-die cutoff is 11pm! I can't function with less than 7 hours of sleep, 8 preferred. Sleep is the secret to success.