Sep. 27 2019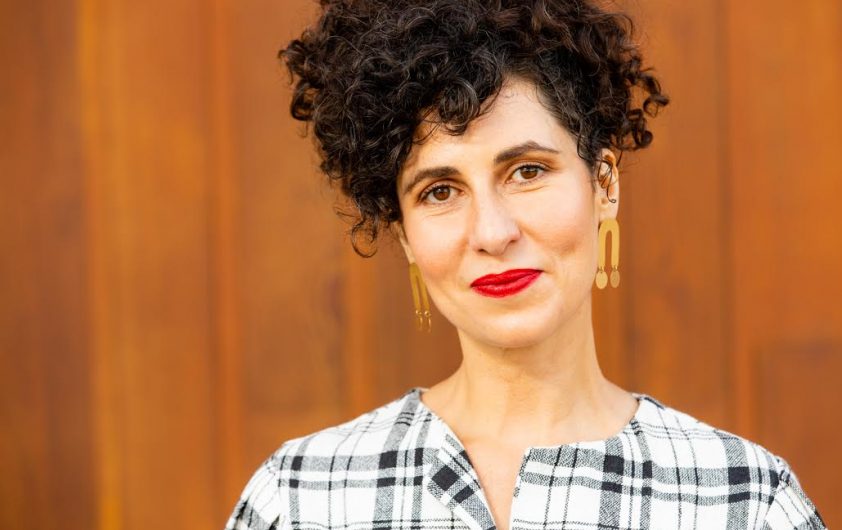 Erin Patinkin is the CEO & Co-Founder of Ovenly, one of New York's most beloved bakery chains (warning: their Instagram feed will immediately make you crave cake). In addition to having started an NYC staple with a cult following, she is also the co-author of the award-winning Ovenly: Sweet & Salty Recipes from New York's Most Creative Bakery, as well as the executive producer and co-host of Start to Sale on Vox. Beyond making lots of dough (get it?) Erin has become known for both her leadership in ethical entrepreneurship and sustainability. Below, this CEO shares what happens after she leaves her treat-filled workplace. 
6:30-7:00 P.M. Leave work.
7:30-8:00 P.M. Dinner-making. I cook 4-5 nights per week. I'm pretty obsessive about where my food comes from and have become more obsessive about saving money, so I like to eat in. I've also made a habit of hitting the farmers on Saturdays so that I have fresh produce during the week. Plus, going to the market is fun and relaxing; I feel very lucky that there is one close enough to me that I can make it part of my weekly routine.
8:00-8:30 P.M. Dinner is ready. Now, because I grew up in the Midwest, I'm old school about balancing vegetables, proteins, and starches together. Naturally, then, my go-to meal is typically a grain bowl. And, more often than not, it's a sushi rice grain bowl (that's right, I'm a white rice kind of woman). While the rice simmers, I'll roast whatever vegetables are in my fridge (typically mushrooms) with a glug of olive oil and chopped garlic, fry up an egg or sauté fish, and, once it's all cooked, top the bowl with whatever herbs are in my fridge. I change up the flavorings with everything from fermented black beans to pesto to salsa seca, so this go-to meal never gets boring. I also save all of my vegetable ends in my freezer and make stock once per month, so sometimes I make it a broth-y bowl.
8:45-9:00 P.M. Dinner is done. I'm lucky enough to live in one of New York City's few neighborhoods with municipal composting, so I run (or make my partner run) any compostable waste (egg shells, roots, moldy things not usable for stock) out to the bin. Then I run back up and wash all my dishes. I never leave dirty dishes in the sink.
9:00 P.M. Dim the lights and veg out. If I don't have more work to do, then I give my brain a rest and stream an episode of something. I'm currently in the middle of my second viewing of the excellent season two of Fleabag. Sometimes TV watching includes a cup of mint or chamomile tea with honey.
10:30 P.M. Ablution time. I have rosacea, so I am fanatical about my skincare regimen. I first run a clean wash cloth under hot water and then steam my face. I then cover my face in organic argan oil and steam it again. Then, I wash my face with Beauty Counter's (women-owned B corp dedicated to clean beauty and reducing environmental impact) Nourishing Cream Cleanser. After that, I pat my face with a cheap Vitamin C-hyaluronic acid serum, and then I moisturize with more argan oil. I also dot my under-eye area with Tata Harper's (another great women-owned beauty company with hefty sustainability goals) Restorative Eye cream. The newest part of my regime includes an eye dropper full of Dusk CBD oil by Gossamer. I am a terrible sleeper and this stuff is saving my life. 
11:00-11:30 P.M. I put my phone in another room and try to read a few pages of whatever book I've gotten myself into before I go to bed. Depending on how exciting it is, I'll read anywhere from 10 minutes to an hour. My lights are out typically no later than 11:30pm.
Please tell us one tip on how you think about the environment or practice sustainability in your Nightly Routine.
A few years ago, I committed to supporting environmentally-focused businesses and to do my part in a more sustainable life—from the beauty products I use, to walking to work, to cooking in, to buying mostly used clothing, to rarely turning on air conditioning—and made them a normal part of my routine, day and night.