Feb. 26 2020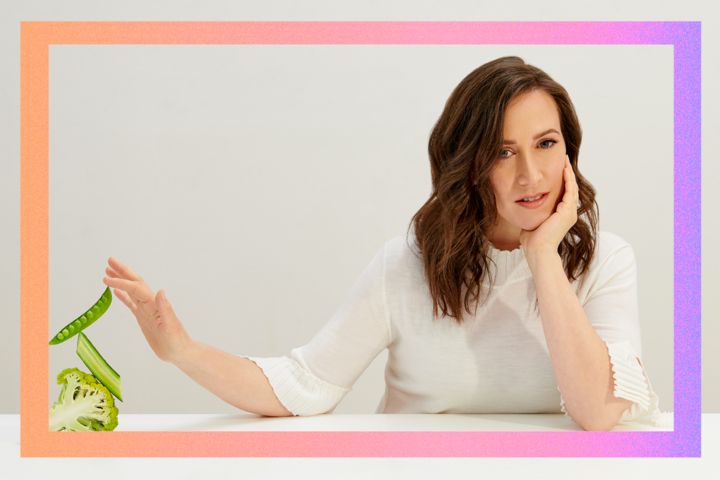 Tired of meal prep? So was Rachel Drori when she founded Daily Harvest (aka the easiest way to eat healthy with almost no effort). Between running a company and taking care of her kids, Rachel's optimized her life with eight-minute exercises and ready-to-eat meals. Here's how she takes care of herself.
What inspired you to start Daily Harvest?
I had all of the health and nutrition information that I could ever want, but still I was not taking care of myself. Meal prepping on Sundays wasn't realistic, and I realized that if I wanted a solution — a way to eat how I aspired to, in a format that realistically fit into my life — I had to create it for myself. So I started Daily Harvest.
Any good habits you've added to your daily routine?
I'm extremely busy, so I've found ways to do short (but still effective) exercise. I love Naturally Intense, which is a trainer-led eight minute weight workout. It originally sounded a little too good to be true, but actually helps me feel strong and is doable with my schedule.
What are some bad habits you try to avoid?
Refined sugar… I have a sweet tooth, but it's not worth the brain fog and sugar hangover. For years, I was creating dishes and desserts that are indulgent, but not processed and refined. (I use ingredients like chickpea flour and dates to create seemingly decadent treats.)
How do you relax after a long day of work?
Quality time with my kids. Every night, I'm home by 6 P.M. to put my boys to bed at 7 P.M. I believe in quality time over quantity and ensure these cherished hours are free of interruption, distraction, and devices.
When do you stop responding to emails at night?
I'm a night owl so I actually get all my work done after 8 P.M. I'm in back-to-back meetings all day so once I tuck my kids into bed, I can dive into my inbox and focus. For the sanity of my team, I schedule all my emails drafted late at night to be sent the next morning.
Do you sleep with your phone?
I'm ashamed to admit that I do sleep with my phone… I think of 10,000 things as I am trying to fall asleep and find I can't move on unless I write my thoughts down. I've tried paper but never had the time to transfer those notes to a digital format so it's more effective to use my phone as a notepad.
Do you have a favorite wellness trend, or wellness products that you always use?
It's not a trend, but I am a big believer in clean EVERYTHING. From beauty to wellness products and of course food, I prioritize clean ingredients inside and out. Some brands I love are BeautyCounter, Papa and Barkley, and Daily Harvest (of course!).
What is your favorite indulgence?
Chocolate! As I mentioned… sweet tooth. The darker and more raw, the better.
What are the Daily Harvest Items you're most obsessed with?