Mar. 21 2019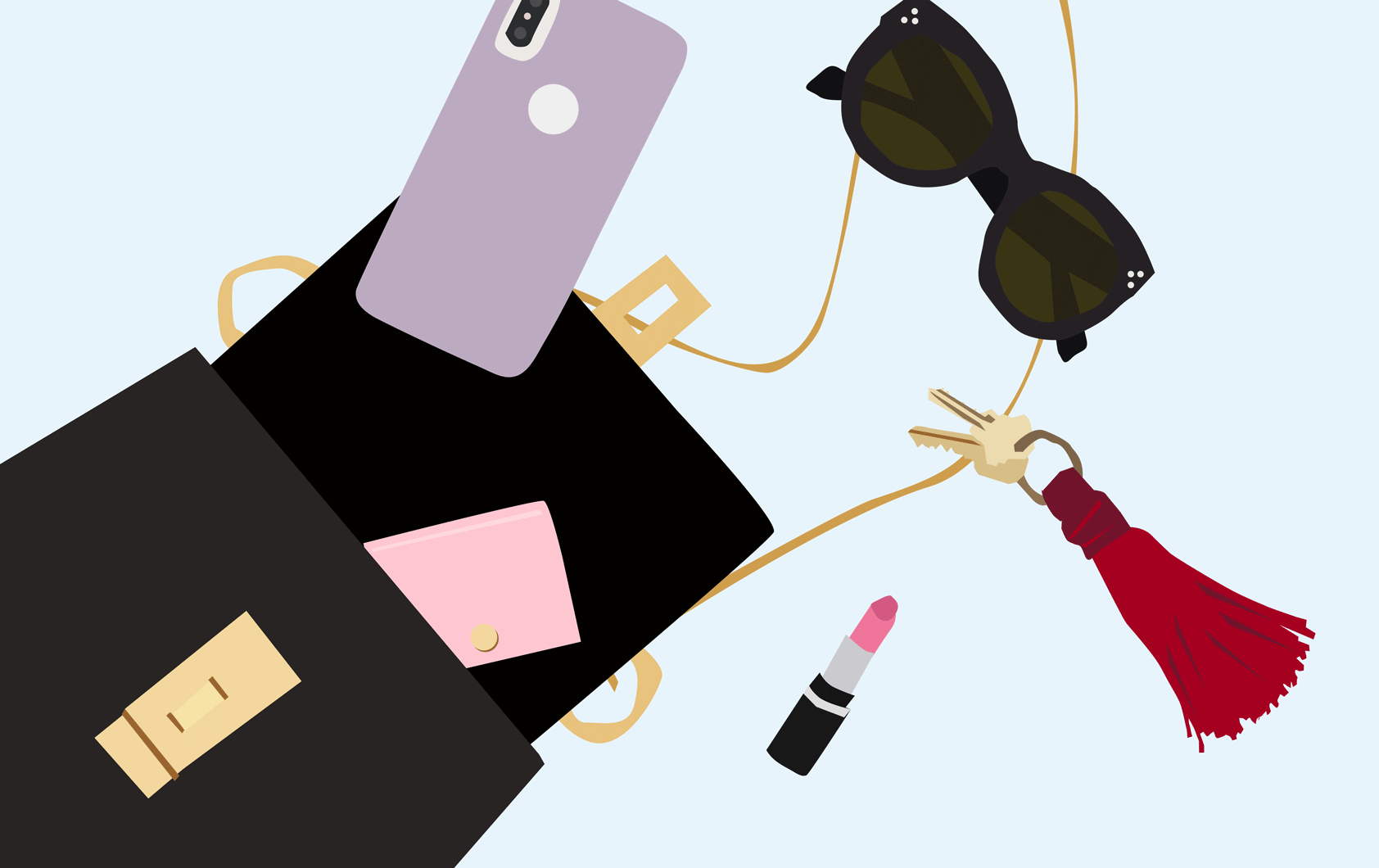 Kerry Cole is the Cosmetics Global Ambassador & Style Director of BECCA, the bestselling beauty brand you know and love, famous for its standout products and collaborations with celebrities like Khloé Kardashian. Perhaps most of all, the company is known for its ability to give any face a unique radiance–the type of summer glow we crave year-round. As a member of the BECCA family, Kerry is constantly traveling to incredible places, such as Spain, Russia, Germany, France, and much more. We asked this beauty boss what she totes around when flying across the globe. But first, we had to know how she uses a few of BECCA's most notable products.
The BECCA Backlight, First Light and Ever Matte Primer are some of our favorite products! We'd love to know how you use them:
One of the things I love about BECCA is that we have a wardrobe of primers to fit your skin type and need. When my skin is feeling dull and lackluster, or like I need that face filter effect, I'll use my Backlight Primer… it's like backlight for your complexion. In the colder months my skin tends to be oily but dehydrated, and when that's the case, I'll reach for my First Light Primer. It's infused with good skin-loving ingredients, quenches my skin, and gives it that post-facial glow. On the days when my skin is a bit oily, I'll use my Ever-Matte Poreless Primer. I'm obsessed with this product as it keeps my excess oil at bay throughout the day. I use this primer as my final step—so once my makeup is in place, I'll take a small pea size amount of primer, warm it between my fingertips and tap it over my skin. I often say this product is like liquid blotting papers. The patting motion delivers the perfect amount of product to absorb excess oil on the skin while not disrupting makeup application. Holy Grail!
How often do you travel? Are these trips mostly domestic or international?
The last two years were big for me, as we launched the brand globally (#BECCAsGlowingGlobal). I traveled to 28 countries and was in transit about 20 days of the month. This year, I'll be focusing a bit more on the state-side business, with possibly a few international trips sprinkled in.   
What type/brand of bag or carry-on do you use? 
My carry-on takes a beating so I tend to go for function over fashion but I've found two great compromises–Dagne Dover and Tumi. My Dagne Dover Landon Carrryall fits my laptop, change of clothes, makeup and all the other goodies that I might need during the flight. It's made of neopreme so it's hand-washable and insanely light while still being sturdy. It has pockets in all the right places, and even comes with a padded laptop sleeve! I also love my Tumi Carson Backpack. It's purposeful, practical and doesn't compromise on style. Sometimes it's nice to be free-hands while schlepping though the airport! I also love that I can take it into meetings, the office, or on a weekend getaway and it's never too obtrusive.
What do you put in your bag?
BECCA Under Eye Brightening Corrector. I call this sleep in a pot! It instantly brightens the under-eye area, reflects light off of darkness, and revives tired eyes. ☺
A contact lenses case. I put BECCA Ultimate Coverage Foundation on one side, and BECCA Shimmering Skin Perfector Liquid on the other side of the case. Using a contact lenses case makes the products portable and stores the perfect amount of product for a quick touch up. I'll mix the two for when I need a little extra glow, or use them individually when I need to touch-up my foundation or highlighter.
Rohto cooling eye drops. I always feel the air is so dry when traveling or in allergy season. Also, a fun fact is that this can reduce the redness of a pimple and revive dried-out mascara.
A scarf sprayed with my favorite fragrance. I'll wrap it around my neck to stay cozy, ward off any bad smells in the air, and it can even double as a pool-side sarong.
Fragrance in a travel atomizer. Because you should always have a signature scent. Whether it be to remind you of a trip, a moment, or to leave an impression. My go-tos are Le Labo Santal, Juliette has a Gun, and Laya, that I scooped up while I was in Dubai—it will always take me on a sensory journey to that trip.
A pair of statement earrings. Because it's one of my signatures and can take any look from day to night.
BECCA's Hydra-Mist Set and Refresh Powder. It refreshes makeup, keeps extra shine away, and sets makeup into place. It also feels cool and refreshing (infused with 50% water). Imagine a setting powder, meets a hydrating spray.
Mint towelettes by Giovanni. They're made with organic peppermint essential oils that sanitize and moisturize. They're like pure energy for me, they smell amazing and are perfect for on-the-go.
BECCA's Ultimate Lipstick Love in the shade Bare. It's the perfect nude for me, it's long-wearing and hydrates my lips with avocado oil.
My grandfather's Pilot wings. They are my lucky charm and remind me he's watching over me during travels.