Sep. 26 2019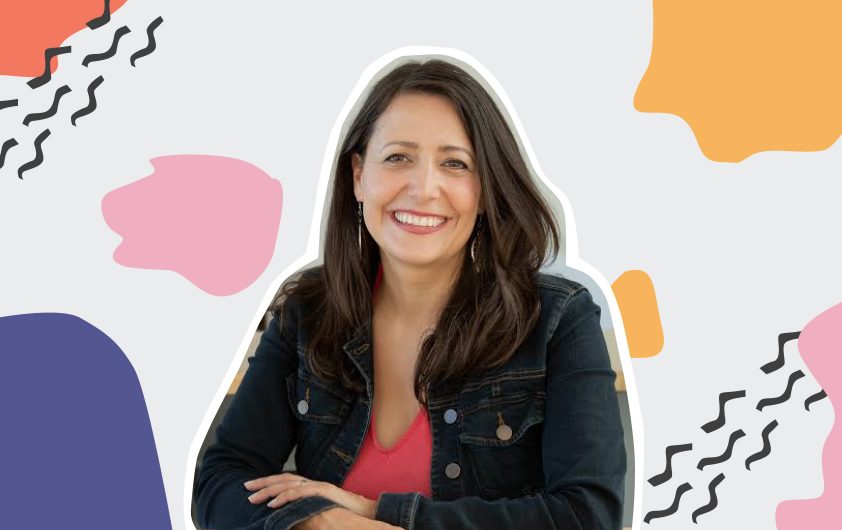 Sonia Anderson is the Channel Integration Lead at one of the world's leading startups, Airbnb. Originally from East Los Angeles, she grew up in a Mexican-American household, and is "very proud to be first generation American." Since joining mega-company Airbnb, she has been focused on building programs, most recently on the Sales Leadership team. In her impressive role, she leads sales strategy for new distribution channels, which means her, "daily tasks range from customer engagement to digging into really nerdy data systems." Today, Sonia details the path to her dream job, which includes landing a role at one of Google's founders' companies on Craigslist, working out of a garage, and becoming a flight attendant for an airline startup in NYC. Read her incredible journey below. 
What was your first job out of college? How did you get it? Did you have a connection?
My first paying job was working for a company called Had To Be Made Films, a unique take on a traditional film festival. Independent filmmakers would submit their films and the selected films were put together as a collection. We distributed these films directly to nationwide theaters and video shops, then "attendees" would cast their votes online and winners were announced at an annual gala. It was the quintessential startup. We were funded by one of the original founders of Google and we worked out of a refurbished garage in the heart of West Hollywood. I originally found the job on Craigslist, back when Craigslist was still a place where you could get jobs. And even though I showed up to the interview wearing a business suit and carrying a briefcase, they ultimately hired me because they liked my arts background and that I had been running my own independent mural business on the side. It showed that I was creative and willing to take risks, two things that any young startup is looking for in talent. 
What was your college major? Did you feel like your major was necessary for the field you wanted to work in?
I'm an accidental fine arts graduate. When I started college I had built up some college level credits from high school AP classes, so I knew I had room to take a few unrelated classes alongside required college coursework. Since art was a passion, I figured I'd take painting in my first semester. One class turned into two, then three, and so on. Two years later, I realized I was accidentally building towards an art degree, so when I was approached by the head of the art department to officially declare art as my major, it just felt right. I added a Communications double major as well, and between the two I aspired to use my degree to work in theatre and other community art projects. I honestly wasn't sure how long a job in the arts could sustain me professionally, but I knew the people I'd meet and the experiences I'd have would be valuable in my early career. 
What internships did you do prior to your first job?
I did two internships in theatre arts. The first was an internship focused on set design and scenic painting for a small fringe theatre in Sarasota, FL. The second was a resident actor internship for a community theatre in Allentown, PA. In both, I was applying my art degree, but it was really the second internship in Allentown that I started recognizing my interest in public speaking and program management. We toured local schools performing short theatrical plays, and then afterwards we would lead arts education programs with the students. Interns were not only responsible for performing, but we also had to build the educational programming for students. I loved building these programs and leading these sessions. 
How did you land your current job? What were the steps you took?  
After working for the film festival startup that eventually folded, I was at a crossroads in my career path. I had grown accustomed to moving and traveling for work, so I thought I'd take a stab at making travel my work and applied for a flight attendant position with a startup airline in New York City. Even though I had no previous flying experience, the hiring manager loved that I came from another startup. I ultimately got the job. For two years I worked 30,000 feet in the air, traveling between New York and London and providing premium service to customers on a business class-only carrier. When the airline eventually fell victim to the 2008 recession, I was once again out of work.
Through some connections, I managed to land my first job in a corporate travel agency in New York. Over the next 10 years, I used my connections to work my way into different jobs within the corporate travel industry. I was really hungry to understand all aspects of the field, which allowed me to hone a lot of different skills. In 2014 I was recruited by another travel agency to implement and manage a travel program for a company called Airbnb. For a year and a half Airbnb was my customer. As Airbnb started building out a startup team to focus on the B2B side, I was approached and asked if I would consider working directly for them. You can imagine my excitement! While Airbnb as a company was past the early startup years, this B2B team was still very much at the beginning stages. Needless to say, I jumped at the opportunity. 
What was the best/worst piece of advice you ever received?
Early in my career I worked for a strong female leader who is still a major mentor and has tremendous influence on my professional career. She's smart, confident, and powerful, but she is also incredibly compassionate and caring. There was one thing she did that will forever stand out in my memory. We were traveling together for a business trip (due to her status within the company, she had been booked in business class while I was booked in economy). As we were boarding the flight she grabbed my ticket and swapped our boarding passes. She then looked at me and said: "whatever you do and wherever you go, don't forget to take care of the people that work for you." Then I watched her make her way back to my economy seat while I got to take her business class seat. Now that I'm managing a team of my own I really try to keep that perspective. I'm always thinking about how I can manage with a balance of authority, humility, and appreciation. 
Is there any part of your role that our readers would be surprised to know?
One thing that still surprises me while working at Airbnb is how approachable our founders are within the office setting. On most mornings I'm sitting just a table away from one of our founders as we eat breakfast. Sometimes he'll sit down at a table with others, and other times I've seen others approach him to join his table. He is always welcoming. I think it's pretty great that even through the growth our founders have stayed visible and approachable to all of us.