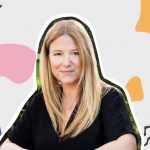 Bruna Papandrea is the founder of production company Made Up Stories, which she says is the "company I was always meant to start." Bruna founded her business with the goal of helping women tell whatever stories they want to, in front of or behind the camera. Nowadays, whether it be film, television, short form content, or marketing, Made Up Stories empowers women to own their work and choose exactly what they want to work on. Before starting her brand, Bruna co-founded the production company Pacific Standard with Reese Witherspoon, which produced major movies like Gone Girl and Wild, as well as HBO hit Big Little Lies. Entertainment is perhaps one of the hardest industries to break into, so we asked this trailblazing producer to explain how she landed in her current coveted role.
What was your first job out of college? How did you get it? Did you have a connection?
I dropped out of two of the best universities in Australia after only six months. I worked as an actor at various theatre companies doing workshops and developing shows and I thought I wanted to be a writer and an actor. I worked as a barista and waitress while I was doing this.
What was your college major? Did you feel like your major was necessary for the field you wanted to work in?
I started a law commerce degree but only lasted six months as I couldn't afford to stay. I then studied the arts but also dropped out after six months. I just wanted to be out in the world immersing myself in the arts community.
What internships did you do prior to your first job?
I attribute my big break to interning on an independent movie in New York. I worked for free and did every job I could on the movie and ended up with my first co-producer credit. I interned at theatre companies and was always prepared to work for free and earn money waitressing at night to learn during the day.
How did you land your current job? What were the steps you took? 
After working as an assistant, I quickly started producing commercials and then I made a short film with a director I was working with. We filmed the short from the money we made from commercials. It was after this that a friend recommended me to produce my first feature Better Than Sex. It was this film in Australia that became my calling card. The film screened at the Toronto International Film Festival, and it was there that I met Anthony Minghella and six weeks later I was living in London working with him and the great Sydney Pollack.
What was the best/worst piece of advice you ever received?
Best piece of advice was from Anthony Minghella: You can enable or disable creative people with your words, so be careful how you use your words.
Worst piece of advice: I was told to take a job to create a safety net instead of starting my own business. I didn't listen!
Is there anything about you that our readers would be surprised to know?
I am addicted to costume drama and I've seen every episode of all 16 seasons of Grey's Anatomy!