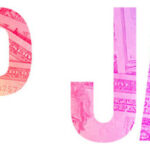 Hi, we're The Newsette. Welcome to our Wellness Room. With almost 4M views on TikTok, Wellness Rooms—places that are designated for you to go to when you need to relax, rebalance, and be at peace—are popping up on our FYP. These safe spaces really allow for negative energy or stress to be released and replaced with tranquility, peace, and joy. (Plus, a valid excuse to buy home decor!) But to know if a den zen is actually worth the cost, we talked with Tasker Mayra Perdomo from Taskrabbit, who saw a 200% increase for wellness-related areas like music rooms, meditation spaces, libraries, and home gyms.
Keep reading to learn how to build your own and what'll be trendy to put in it this year.
Why is a Wellness Room worth the financial investment?
It's worth the investment as it can bring you peace if you don't have a space to call your own. A lot of women—moms in particular—are converting closets into wellness spaces so that they can escape for just a moment from the noise and busyness. This allows them to recenter and come out ready to face whatever they have to deal with throughout the day.
What are your tips on how to create one?
There are a few things you want in your room:
1. Believe it or not, a lot of people are actually investing in soundproofing the room so that they are not distracted by any outside noise. Other items that are popular are yoga and acupressure mats, aromatherapy, and comfortable furniture. Dim or soft lighting like salt lamps, selenite lamps, dimmable lights, candles, and essential oil diffusers are popular, too.
2. I would recommend investing in art as well. Many people like to have handmade artisanal artwork, statues, photography, or paintings.
3. Lastly, music is important in a wellness room. Some people like instrumentals while others prefer classical, but it's important to find music that puts you at ease.
What else would look good in a Wellness Room?
Wellness trends, as seen on Taskrabbit's 2022 Trend Report, consisted of neutral tones, very curved and smooth edges to let the energy flow in the room, crystals such as rose quartz, clear quartz and labradorite, and an increased interest in creating cozy spaces. These trends are expected to grow in 2023, and I recommend that everyone find the little things that make them feel happy and serene.