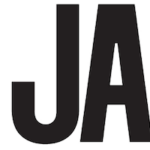 Are you egg-cited? Today, we're learning all about egg freezing from Lauren Makler (she/her), co-founder and CEO of Cofertility, a fertility ecosystem that enables women to freeze their eggs for free—yes, free—when they donate half of the eggs retrieved to a family that otherwise can't conceive.
In 2018, Lauren felt a sharp, irregular pain in her stomach. After testing and surgery, she was diagnosed with an incredibly rare disease and was told she may not be able to have a biological child someday. "This kicked off a very long journey, both overcoming this disease with two major surgeries and treatments, and thinking through my fertility options," she shares. "Because so little is known about my diagnosis, it was unclear if I could pursue egg freezing ahead of my surgeries, so I started exploring egg donation. What stuck out as I went through the process was how antiquated and, for a lack of a better word, 'icky' the traditional system felt. And while I was lucky and able to conceive my beautiful daughter unassisted, I couldn't shake the experience. Not to mention the costly, emotionally, and physically taxing feats people go through, too. It's an essential part of LGBTQ+ family planning, it goes hand in hand with egg freezing, and it's part of the process for many couples who go through infertility."
Her journey, alongside her co-founders, led to the launch of Cofertility. Keep reading to hear more about the company, how exactly egg freezing works, and a few financial guides.
Egg freezing is actually on the rise. How exactly does it work?
Yes, it is. In 2009, just 475 women froze their eggs but in 2012, the ASRM removed the experimental label and the numbers began to drastically rise. In 2020, nearly 17k women froze their eggs. A lot of this rapid growth is driven by the fact that women are starting families later than ever; many are focused on getting an advanced degree, furthering their careers, or even finding the right partner, yet our biological clocks have remained the same. According to the CDC, your 20s are the best time to freeze your eggs, and we want to unlock this for women everywhere so they can be in control of their bodies and futures.
Egg freezing is a method of fertility preservation where follicles are stimulated to produce eggs, which are then extracted from the ovaries and frozen for future use. Due to a lack of widespread education, it's historically been represented as painful and time intensive; in reality, the actual process only takes about 10-14 days and involves minimal side effects. At a later date, the eggs can be thawed and combined with sperm to create an embryo, which can be implanted into the uterus during an embryo transfer cycle.
Tell us about Cofertility and what y'all do there?
At its core, Cofertility gives women the opportunity to freeze their eggs for free when they donate half of the retrieved eggs to a family who can't otherwise conceive—like couples with infertility, cis gay dads, cancer survivors, and more. Our approach brings together egg freezing and egg donation at scale, while radically restructuring the cost of egg freezing along the way to address accessibility issues. We have two platforms:
1. Our Freeze by Co platform enables women to pursue egg freezing through two programs.
With our Split program, those who qualify can freeze and store their eggs for free when they give half of the eggs retrieved to a family who can't otherwise conceive.
Those in our Keep program can freeze their eggs and store them all for their own later use, while taking advantage of discounts throughout the process to lighten the financial load.
All members get access to our online community, where people talk openly about their egg freezing experience and support one another through it in real time.
2. Our Family by Co platform is our human-centered approach for matching intended parents with egg donors in our Split program.
Matches are made in a personal, empathic way including educational resources, support tools, and a community of other intended parents.
The intended parents in our Family by Co program have shared that they feel a sense of purpose that they can play a role in helping someone preserve their future fertility in a very accessible format, in contrast to the more transactional nature of cash compensation for egg donation.
More egg freezing info: