Feb. 8 2018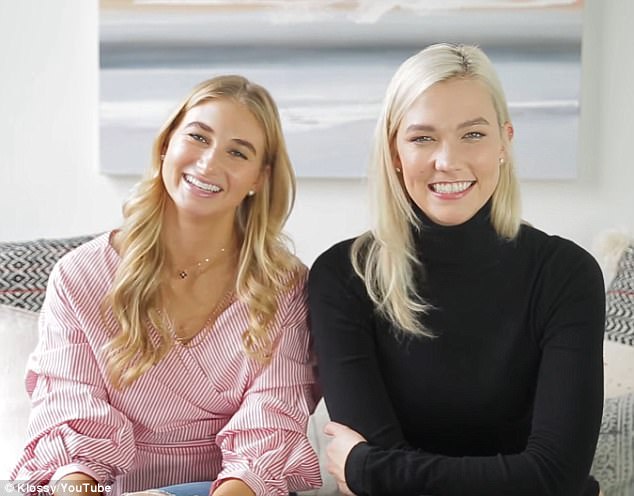 Molly Rieger is a registered dietitian dedicated to helping her clients eat—and feel—great. Through "Molly's Best," she takes an individualized approach to help her A-list clientele work on eating mindfully and creating healthier habits. Part of Molly's job is flying around the world to aid supermodels and celebrities with their wellness routines, and now she's here with us to help Newsette readers do the same. Read her interview below for some healthy eating inspiration.
NEWSETTE: Tell us about how you started Molly's Best. How did you build up your client list?
MOLLY: Molly's Best began as a private practice and blog to give people the tools and support to learn a sustainable way of eating that would allow them to look and feel their best. As a dietitian, I use my science and clinical background mixed with a more holistic and behavioral approach to help clients break bad habits and practice mindfulness to create a positive relationship with food. I believe that we all have enough to stress about, food shouldn't be added to the list.
I found that a lot of my clients ended up being girls in my age range that could relate to my lifestyle and felt comfortable confiding in me. My client list grew via referrals along with social media. Each of my clients are really a walking business card!  When a client's friends start noticing how great they look, or they share how much more energy they have and how much better their skin looks, they make my sales pitch pretty easy.
N: You create meal plans for some of the industry's top models. What are some of the foods that you recommend they eat on a daily basis?
M: Lots of hydrating fruits and veggies, healthy fats like nuts and avocado, chia seeds, turmeric and spirulina!
N: What are your go-to foods for a flat stomach?
M: High fiber foods such as fruits, vegetables and whole grains, tons of water (at least 3 liters a day), and dandelion root detox tea at night. A high fiber diet aids in digestion helping to avoid bloat or constipation. However, make sure you are drinking enough water or fiber can have the opposite effect!
N: What is one food that all of our readers should avoid and why?
M: Artificial sweeteners!! Research has linked the use of artificial sweeteners to increased sugar cravings and increased caloric intake throughout the day. When your body gets that extremely sweet taste but no calories to go with it, it craves more. So while you think you may be cutting calories, you are setting yourself up for a battle against a sugar craving later in the day.
N: Can you give us three snack options if we're trying to avoid sugar?
M: Snacks should combine protein and fiber to keep your energy stable and reduce cravings. For example:
1 Sliced bell pepper with 2 tablespoons of hummus
1 apple with 1 tbsp natural almond butter
Plain Greek yogurt with a handful of berries
Thoughts? Any tips of your own?