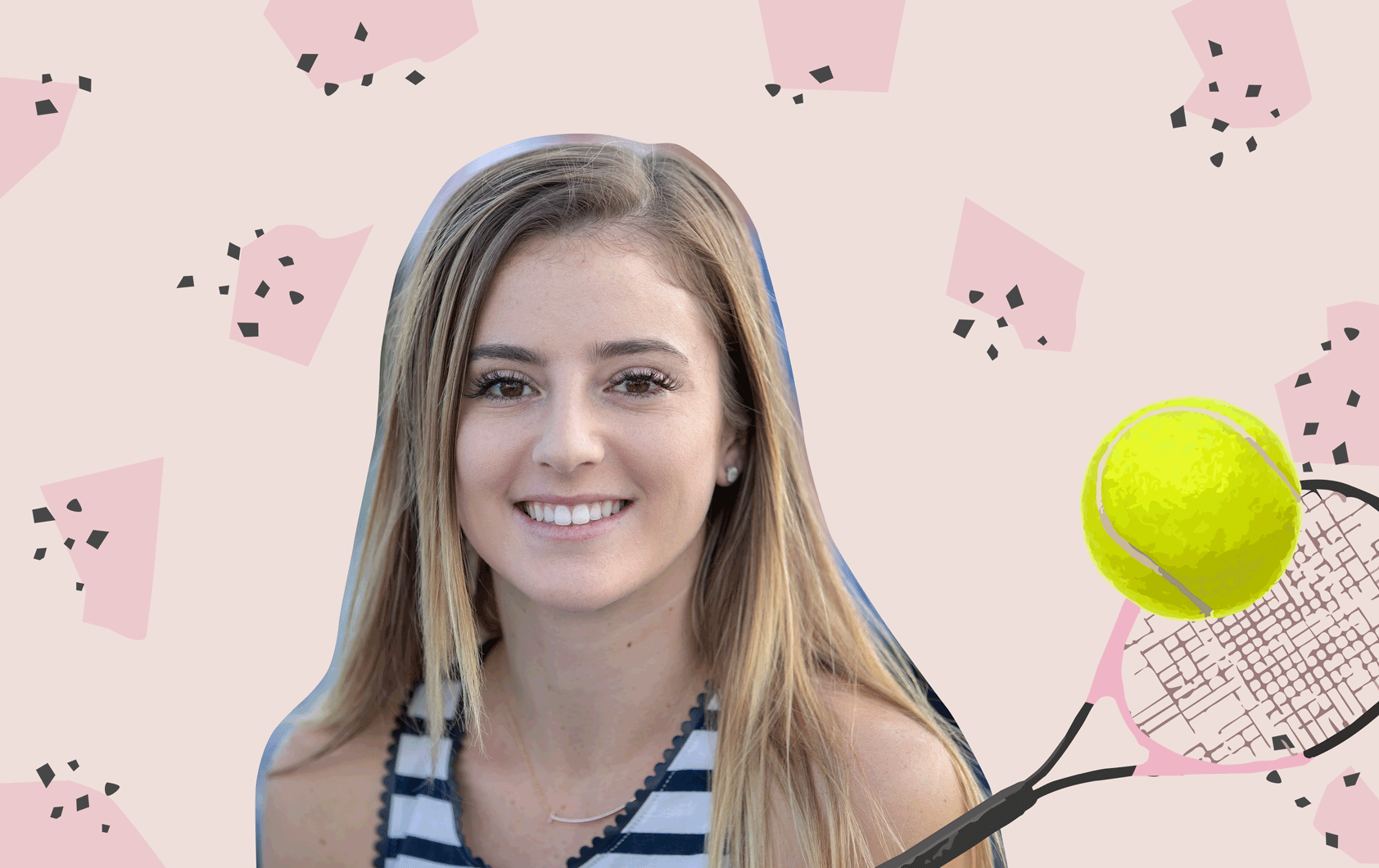 We've all had nerves before a big event, be it a first date, work presentation, or job interview. But what if tens of thousands of people were also there, watching your performance? Just the idea kinda makes us want to double-check our teeth. So, in an effort to learn how some of the world's top athletes keep their cool under pressure (and hopefully pick up a few tips), we're partnering with the US Open to ask women's tennis stars how they prep for a big tournament. This week, we're featuring 20-year-old American tennis superstar CiCi Bellis, who overcame a major wrist injury last year to play at this year's US Open tournament. Below, this California-born athlete shares how she prepares for a match, the routines she swears by, and more. Read on—then grab tickets to watch her shine at this year's US Open here.
How long have you been playing tennis for? Was it your dream as a child to become a professional athlete?
I started playing tennis at five-years-old and competed in my first tournament when I was seven. It was definitely my dream to be a professional athlete as a kid. I also played soccer when I was younger, and when it came time to make a decision between the two, I chose tennis! 
What is the hardest thing about playing a professional sport? 
I love what I do, so I don't find too many things difficult about being a professional tennis player. That said, the hardest obstacle that I have had to face is being injured for the last year (with a wrist injury that required four surgeries) and not being able to do what I love.
How do you physically prepare for an important match? How often do you practice?
I practice twice a day, every day, as well as doing about an hour and a half to two hours of fitness each day. A day or two before a tournament I will try to taper off a bit, so I'm not too tired during the match.
How do you mentally prepare yourself for a match? 
I try my best to relax the night before and not have too much going on in my head. I also like to visualize myself playing, including the patterns that I want to play during the match. Competition has always been one of my favorite parts of tennis, and winning is what drives me and gives me motivation. 
Are there any rituals or routines you've adopted to get ready for a big tournament like the US Open?
On court, I have a few routines that I do in between points and during changeovers, mostly to stay strong mentally and to keep my composure. I also like to keep the same eating and activity routine with my team before and after matches each day. During a big game like the US Open, I will listen to the same few songs during the tournament to pump myself up before a match.