Mar. 20 2018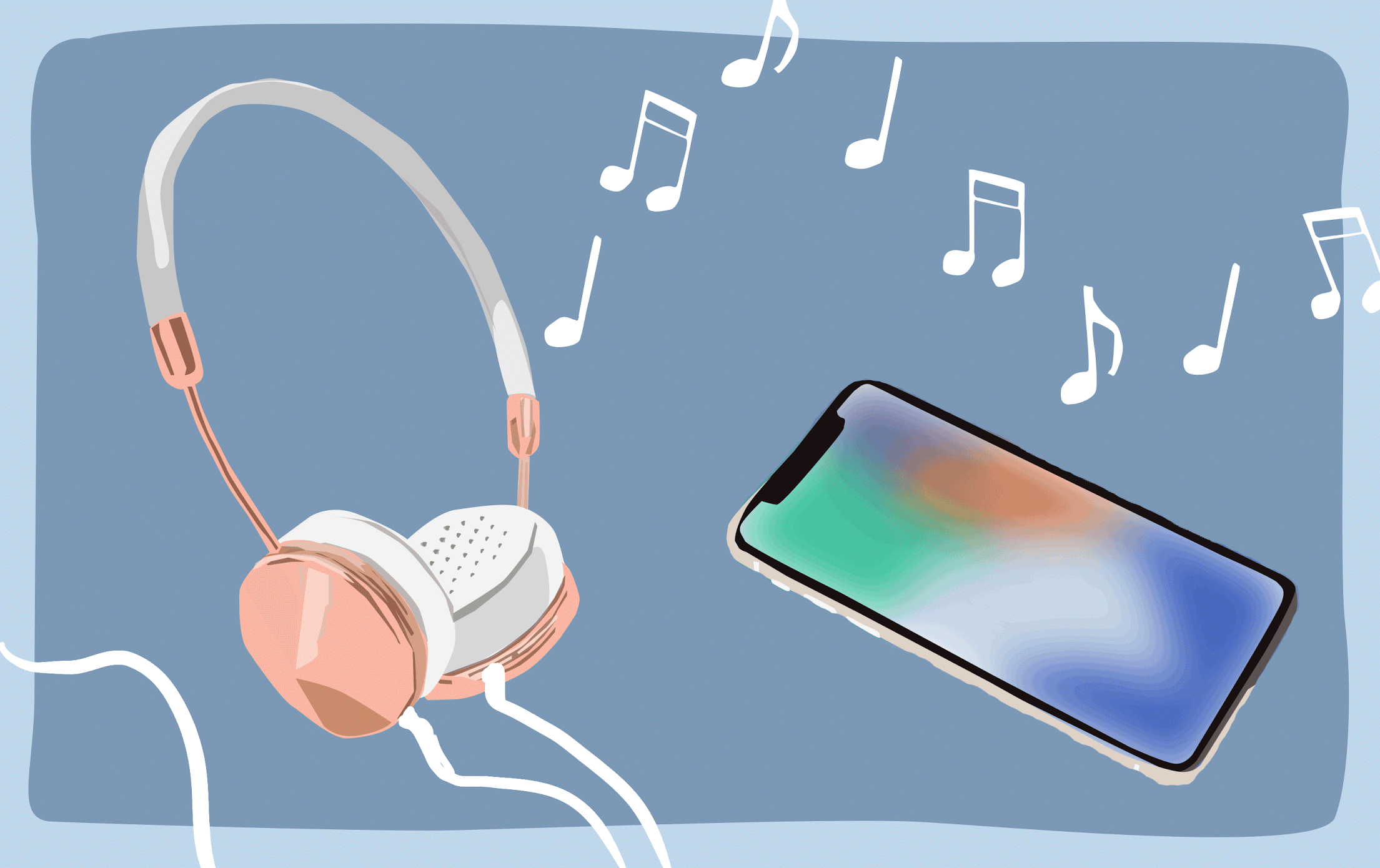 This week, Callie's helping you get pumped for the day with a "Mercury Retrograde" playlist. According to her, these are, "Songs curated as a sort of catharsis: to capture the eeriness of this celestial event, to embrace its tendency to bring our attention to toxicity, and, ultimately, to help you cleanse."
1. "Drop the Game" – Flume, Chet Faker. Mercury is the planet of communication. In mythology, he is the messenger god. So, when Mercury appears to move backwards in the sky (what we mortals call a "retrograde," which is really just a trick of the eye), it scrambles our abilities to properly communicate and understand people's true intentions. Here, Flume and Chet Faker give us an excellent example of how to combat this obstacle. Chet seems to be speaking to someone who's playing childish games and avoiding confrontation. He sings "Give me things that I wanted to know / Tell me things that you've done," effectively cutting through the bullshit and going straight to the heart of the issue. During Mercury Retrograde, dealing with problems clearly and compassionately is the only way forward.
2. "Running With The Wolves" – AURORA. This song is striking in its juxtapositions. The authoritative drums and glitchy, electric overtones contrast with AURORA's ghostly voice in a way that perfectly captures the weirdness of Mercury Retrograde. It can be daunting, but it can be rewarding if you treat it properly. Feeling connected with nature and drawn towards independence are two of its more favorable effects, and two of the hallmarks of this song. With the lyric "I walk alone, I'm everything," she is staking her claim in the wildness of the outer world she runs through, as well as the inner world she creates.
3. "False Calls" – Kllo. Kllo speaks to the primary mistake that people make during this crucial time: speaking before thinking ("You run your mouth with tens of thousand notes, just for fun," "Crossed lines speak lies / Don't make a sound"). Essentially, the message here is to say what you mean and mean what you say. Any lies will be easy to spot and any misunderstandings will be exacerbated thanks to Mercury's special effects. Kllo's electro-pop beats are the perfect soundtrack to their cautionary tale, as they lull you into a false sense of familiarity — but distort pop music's typical patterns just enough to make you feel a little uneasy.
4. "Lips" – Marian Hill. In an intensely and increasingly electronic world—especially when it comes to romance, which is saturated with dating apps and in-depth emoji interpretations —Marian Hill praises love's visceral element. The physicality of her lyrics, paired with the hunger evident in her vocals, creates the perfect ode to in-person courtship. Mercury Retrograde has a habit of encouraging crossed lines and mix-ups, which is especially aggravated when you're exclusively using cellphones to communicate. Prioritizing personal, intimate interactions is the best way to outmaneuver these issues before they even begin.
5. "Tilted" – Christine and the Queens. This song is the result of throwing something into a vortex and then re-dedicating yourself to finding its true meaning. "Tilted" is a reinterpretation of Christine and the Queens' song "Christine," which is in French—and "Christine" is a reinterpretation of her song "Cripple," which is in English. This can get dicey, especially when it comes to translating lyricism and poetry, when words are rarely literal. Christine had to parse through the nonsense of translation, when exact phrases become twisted and snarled, and find a way to maintain the spirit of her message. The charming result—which seamlessly blends English and French—is the perfect example of how, with attentiveness and patience, communication failures can be overcome in the most fluid way.
6. "Walls" – Beck. "Walls" attempts to illustrate the inherent contradiction of humanness. We tend to vacillate from one state of being to another in rapid succession: from thrill to malaise; from triumph to failure; from contentedness to sudden disaster. It describes how we're all affected by things beyond our control but those things don't care about how they affect us ("We do the best with the souls we've been given / Because you know we're nothing special to them"). This ambitious track seems to touch upon war, religion, morality, death—but I'm going to repurpose it as a general statement about the mystery of the human experience. The planets may be up there wreaking havoc, but all we can do is try to make sense of it all.
7. "Not Into U" – Astronomyy. Mercury Retrograde offers an excellent opportunity to finish unfinished business. It's a time ripe for cutting unnecessary drama and bad vibes out of your life. It makes us extra sensitive, sure, but that hypersensitivity can be very useful in sensing toxicity and sourness that you couldn't see before—particularly in dead-end relationships. Astronomyy captures that realization and folds it into reverberated guitar riffs, nuanced sonic textures, and pretty synthetics. When he sings "You're not the person I thought you were" and "You're not the one that I'm here to love," it's not rude or cruel—it's real. It's the desire to stop wasting that person's time, as well as your own, by loving little more than the idea of them.
8. "Location" – Khalid. If Mercury Retrograde had an anthem, it would be "Location." Khalid's plea to meet up in real life echoes the scrambling of technology seen earlier in the playlist, but tackles the issue far more explicitly. Reading someone's tone in a text message is hard enough—particularly when you're flirting, or it's a new relationship—but that only gets worse when Mercury moves in reverse. Miscommunications are commonplace and making reliable plans becomes difficult, but crucial. Khalid wants clarity rather than ambiguity, he wants to make his expectations clear, and he vocalizes these longings extremely gracefully. As Jonah Weiner wrote for Rolling Stone, Khalid's artistry is potent in its combination of "zoomed-in specificity and generational sweep."
9. "Meet In The Middle" – Ta-ku, Wafia. By now you know that direct communication and honesty are major themes here, and this duet exemplifies their ever-present importance—not just during Mercury Retrograde. Ta-ku tends to write from the perspective of someone desperate for love and affection. Here, however, he ditches that for a more direct, enlightened approach to a relationship. He sings to his partner, "There's something 'bout you that just keep me compromising / Don't speak your language, I'll be fluent in the morning." This may not feel very sappy or emotional, but it's actually super romantic—he cares enough about this person to learn her language and become her partner, rather than just a suitor. Wafia, for her part, has said that she thinks she sounds "harsh" in the song—but that's what gives her request to "Talk just a little, let's meet in the middle" its power. The song is vaguely melancholy, but it really just feels like the rush of fear and adrenaline after you put your heart in between someone else's teeth.
10. "Miracle Aligner" – The Last Shadow Puppets. Okay, so this song might be about a yoga instructor, it might be about a florist, it might be about a drug dealer—it's not entirely clear. The song's titular character, the Miracle Aligner, is a mysterious character. He's both humble and exceptional, both smooth and unsettling, but he will go to extraordinary lengths to grant your wishes. The general message seems to be that you can reap rewards for being straightforward and vocalizing your needs. We're ending this playlist on a positive note: don't be afraid of a little retrograde. It's an illuminating time that can help you focus and learn to speak up.