May. 3 2018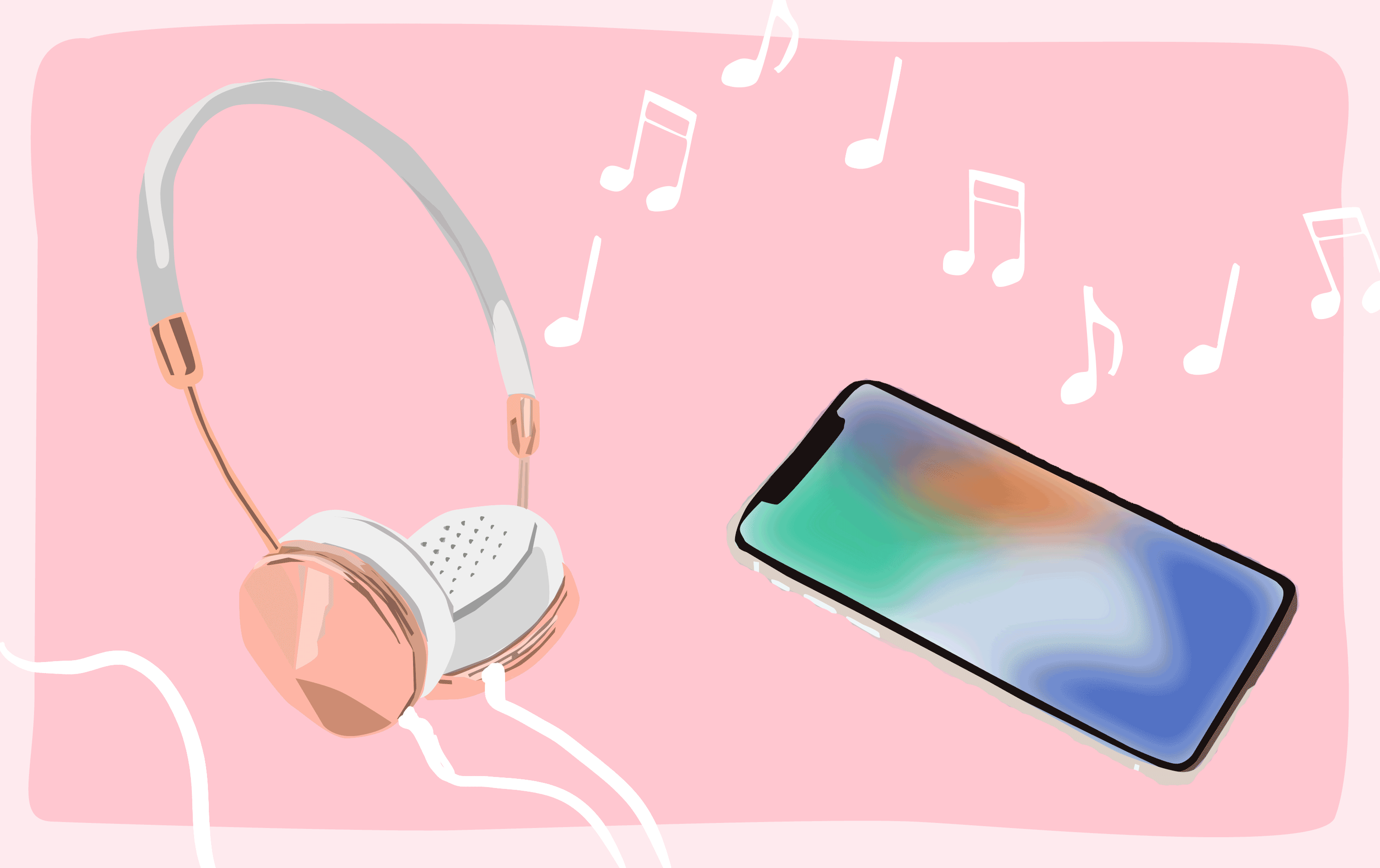 It's wedding season, and this week Callie put together a playlist fit for a dreamy first dance. She writes, these are the songs that are both suited for slow dancing and worthy of real, lasting love — which makes them perfect for anyone's first dance as a married couple, if you're into that kind of traditional thing.
"At Last" – Etta James. "At Last" is the kind of quintessential song that plays during the falling-in-love montages of beautifully cheesy rom-coms. But Etta James' version, bolstered by her elegant voice and violin orchestrations, adopts a powerful timelessness. It's impossibly graceful, sophisticated, and wistful without feeling pretentious.
"Wild Horses" – The Rolling Stones. Mick Jagger doesn't necessarily strike me as the hopeless romantic type, but there is something so sincere, so viciously tender, about the sentiment, "wild horses couldn't drag me away." You can't imagine Mick writhing around on stage while singing it, firing up the crowd during an arena tour; you can imagine him crying, which is an entirely different and more impressive talent as a songwriter.
"Fade Into You" – Mazzy Star. This dreamy song is another that you can easily imagine on the soundtrack of a movie. In fact, it actually surprisingly versatile, and has appeared in everything from Gilmore Girls to American Horror Story. Vulture has even claimed that "Fade Into You" is the "most overused song in film and TV" – unconvincingly, in my opinion. A song so genuine, so deliciously hazy, can never garner enough recognition. There's just something about a perfect love song that transcends generations, genres, relationships, and storylines.
"Tender" – Blur. Blur's best song ever (this is a fact, don't @ me) actually evokes more a sense of longing than having, the latter of which is usually the theme of weddings. But hear me out. Its sweet, slow tempo is ideal for any couple, no matter how rhythmically-inclined; it's easy for wedding bands to recreate reasonably well; it's well-known and widely appealing, so people will focus on the song more than your awkward dancing; it's super relatable and cute as hell. Again, don't @ me.
"Nobody (feat. GoldLink)" – LEISURE. Maybe a modern R&B song wouldn't be your first instinct to choose for the first dance with your eternal partner in crime, but LEISURE and GoldLink will make you reconsider. Of course, as is custom in this playlist, the lyrics are a flawless combination of cliché and earnest — but "Nobody" is also incredibly smooth and fresh in a way that many love songs aren't. The harmonies, sparkly sound effects, and echoing synths create an idealistic, otherworldly atmosphere that envelops whoever is listening.
"Nothing's Gonna Hurt You Baby" – Cigarettes After Sex. As Noisey writes, the song takes on the form of a kind of "grown-up lullaby." Greg Gonzalez approaches his songwriting with such memoir-level openness, such attention to emotional detail, that his words feel cathartic even for the listener. This song's protective, prophetic tone makes it the perfect prelude to a lifetime of love and devotion.
"First Day Of My Life" – Bright Eyes. This classic Bright Eyes masterpiece doubles down on the essential wedding theme: it's a "fresh start," or the beginning of a "new life." It is, of course, emphatically unreasonable to insist that your life didn't start until you found your significant other, but it's also adorable for a song — and this one genuinely captures the transformative, conscious-altering power of real love.
"Toothpaste Kisses" – The Maccabees. The obvious pick for couples who opted to soundtrack their backyard wedding with a solitary guitarist/vocalist, "Toothpaste Kisses" is youthful and raw and heartfelt in all the best ways. It's also mostly instrumental and easily shortened, so it's a great choice for couples who don't want to be alone on the dance floor for too long.
"To Be Alone with You" – Sufjan Stevens. At its most basic level, this song is about making sacrifices and compromises for love. I'd argue that at its most basic level, marriage is about making sacrifices and compromises for love. One can argue — and many do — that Sufjan is singing about religion rather than a significant other, but there's a reason why the lyrics are vague enough to boast a double meaning. It details love in its purest and most selfless form, whatever that may mean to you.
 "I Wanna Be Yours" – Arctic Monkeys. This song combines the poetic styling of John Cooper Clarke, the seductive voice of Alex Turner, the alluring ambiance that permeates Arctic Monkeys' best album (AM), angelic harmonies, and the only seamlessly executed vacuum metaphor in existence. In other words, it's impossible to improve upon this song. It is directly heaven-sent.