Jul. 11 2018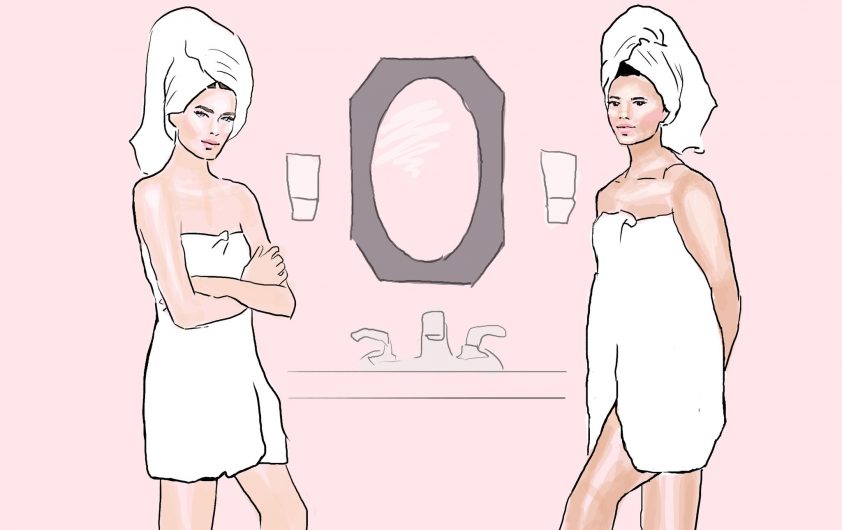 Salt. Something we all sprinkle on our food–a seasoning available in cabinets across the world. A substance you might even scrub your body with when it needs a good exfoliation. But your face? That might seem like a bit of a stretch. Enter Skinney Medspa's Himalayan Salt Facial. I booked an appointment early in the summer, knowing that my dry skin needed rejuvenation. The idea of shedding my flaky spring complexion was alluring–a whole new me for the summer. Still, I was skeptical. Would the salt burn? Would it be too harsh for my sensitive skin? Those thoughts and many more ran through my head as I stepped into Skinney's luxe Flatiron location.
As always, their kind and modelesque staff (including operations manager Lindsay Malachowski and skincare expert Christina Lombardi) immediately put me at ease, assuring me that the salt would not scrub off all of the skin on my face. Phew. In fact, even though I was picturing the large-grained sea salt you can buy at specialty markets, the Himalayan variety used throughout the facial is actually extremely fine. So fine, in fact, that it doesn't even feel like salt on your skin.
Before you start to picture an elegant esthetician simply rubbing a layer of salt on my face, then calling it a day, the Salt Facial at Skinney Medspa goes far beyond that. It's a 3-part treatment that begins with the detoxifying salt exfoliation, then a nourishing ultrasonic massage, and finishes with a LED light therapy session that repairs damage, while also synthesizing collagen production. Talk about an all-inclusive experience. Admittedly, I've had many a facial that is simply indulgent—some heavenly-smelling moisturizer slathered on my skin, followed by a sheet mask I could probably buy at Sephora—but this was far from that. While it was incredibly relaxing (I may or may not have almost fallen asleep mid-way through), it's also a result-based treatment that targets fine lines, age spots, sun damage, acne, and more—making it, in my option, the perfect summer facial.
It's July, you've probably had your fair share of sun exposure. Why not start fresh, with a facial designed to restore skin to its best form? After a sunny Fourth of July week, I'll be booking my next session at Skinney as soon as possible.