Mar. 25 2020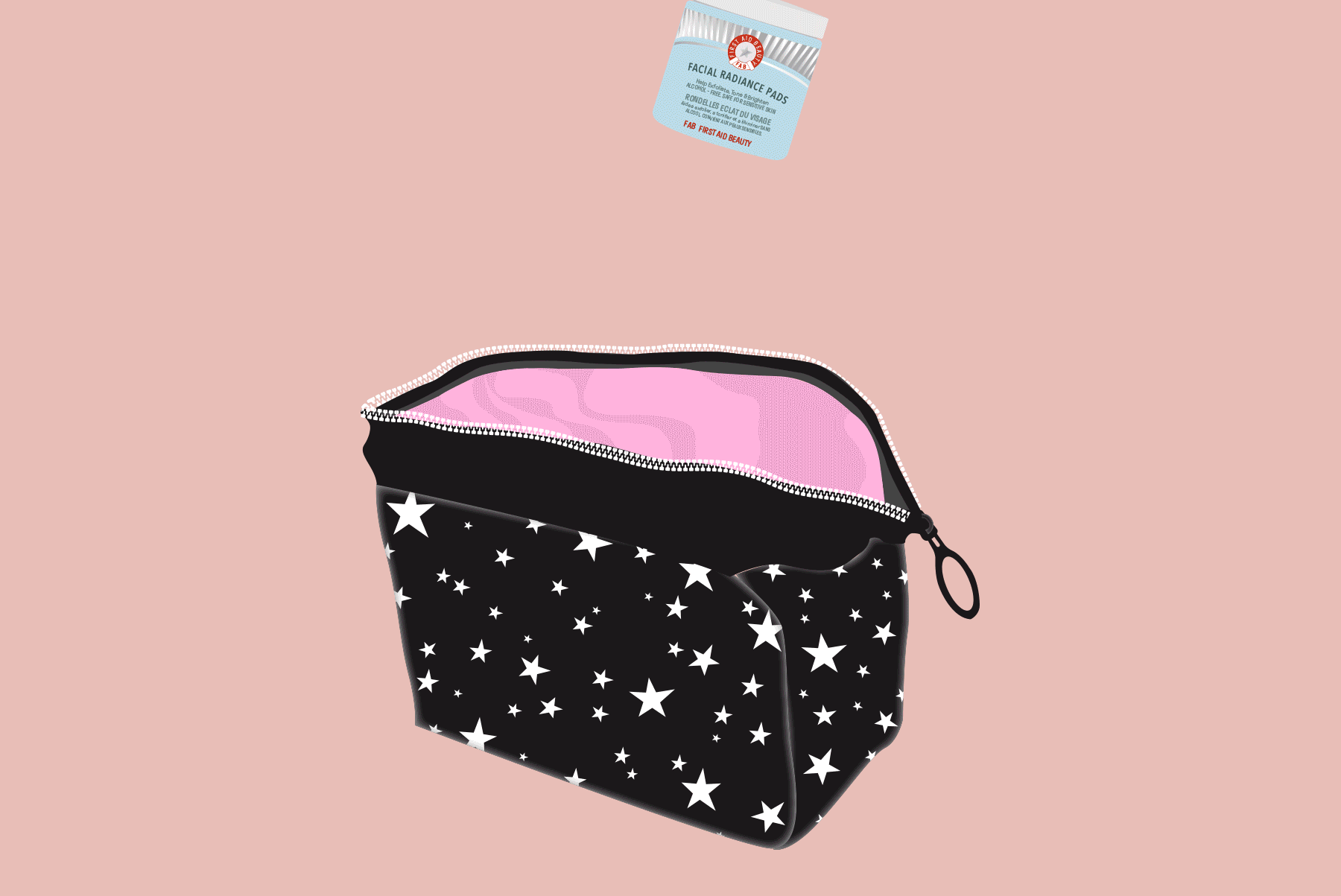 Introducing Beauty IRL, a new feature where we break down the time and products it takes to really nail your favorite looks… without a glam squad but with Ulta Beauty's 21 Days of Beauty event, with up to 50% off makeup and skincare we were going to buy anyway. Today's real-world sitch: How to edit down your makeup drawer so it's just what you need (…and actually closes all the way).
If you're in career mode…
You may be working from home, but you're still working hard, thinking fast, and having innovative ideas that can help power your team through a tough time—plus a beauty look that makes you feel ready for the world, even if it's just over video chat.
YOUR STAPLES:
Perricone MD's Cold Plasma+ Power Trio – a smart solution for glowing skin. 30% off from 3/22 through 3/28
Juice Beauty PHYTO-PIGMENTS Flawless Serum Foundation – with a plant-based formula to keep skin firm. 30% off from 3/22–3/28
Stila full-size mascaras – bold, long-lasting, and ready for results. 30% off from 3/22–3/28
Lorac PRO Palette – low-key brilliance inspired by California cool. 30% off from 3/22–3/28
If you're prepping for bridesmaid duty later this year…
New rule: "Always a bridesmaid" doesn't mean you're never a bride… it means when it's finally time for the big day (whether IRL or via video), you'll know exactly which photo-ready beauty staples to use. From frame-worthy ceremony photos to dance floor selfies, your vision board for the future is one step closer to reality every time you take some "me time" with your favorite makeup routines. (Which isn't just "allowed," it's actually recommended by experts as a way to reduce anxiety.)
YOUR STAPLES:
Smashbox Always Sharp Waterproof Eyeliners – Because this level of precision used to only be for experts. 30% off from 3/22–3/28
Select Kylie Cosmetics lipsticks and glosses – Created by the queen of photo ops with long-lasting wear and great pigmentation. 50% off on 3/28 only
Smashbox Photo Finish Oil & Shine Control Primer – an essential for skin that gives your complexion a matte, smooth appearance. 50% off today  only
StriVectin Hyaluronic Tripeptide Gel-Cream for Eyes – To stop fine lines before they start. 30% off from 3/22–3/28
If you're a night owl watching movies way late…
It's never too late for an extra dose of expert skincare—and since you're probably staying up until 4 A.M., you should know. First load your movie queue, then amp up your self-care routine with premium formulas that'll get you glowing 'til morning.
YOUR STAPLES:
First Aid Beauty Facial Radiance Pads – With a proven formula to brighten and freshen your skin, these are a must-have for looking alive after midnight. 50% off on 3/31 only
Perricone MD's Cold Plasma+ Power Trio – a multi-tasking range that provides lab-tested innovation for healthy, youthful-looking skin. 30% off from 3/22–3/28
Lancôme Rènergie Lift Multi-Action Face Mask – inspired by K-Beauty, and power-packed with active ingredients to firm and tighten skin. 30% off 3/29—4/4
StriVectin Wrinkle Recode Line Transforming Melting Serum – Like early mornings, early wrinkles aren't happening. 30% off from 3/22–3/28