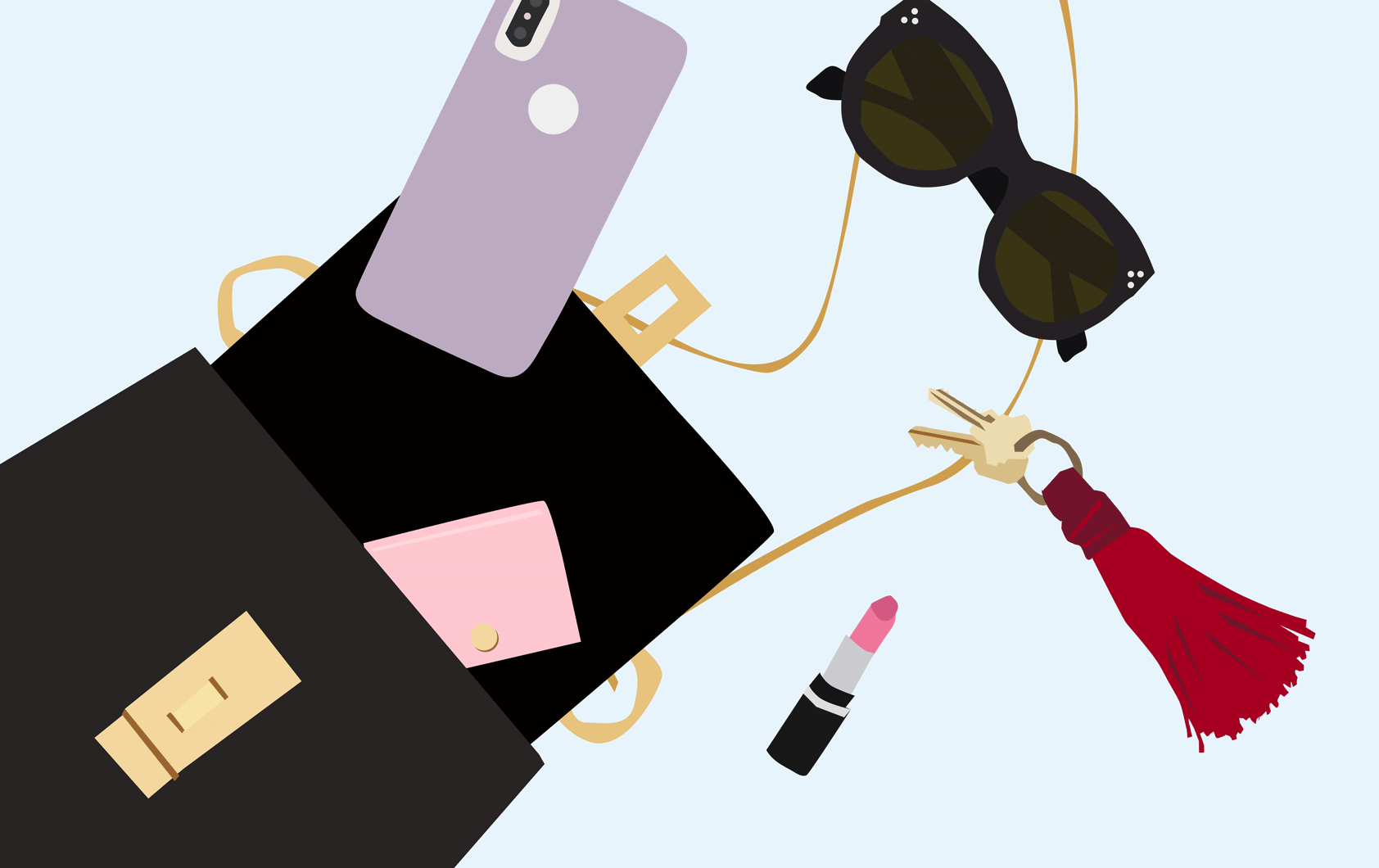 Rachel Rudwall is an explorer who has been to 70 countries and 7 continents. In her travels, she has climbed Kilimanjaro, has swum with bull sharks cage-free, and has ice climbed while filming a PBS show. Oh, and she's also an EMMY-nominated on-camera host. Each month, she releases new episodes of her two travel series, "UROAM" and "Postcard from…" Rachel also has new collaborations with major brands like Tastemade, Under Armour, and more. We know you're wondering what someone who has traveled to every continent brings with her when she's on-the-go. Rachel tells us all of her must-haves below. 
How often do you travel?
Currently, I spend about half of the year traveling, with that time split between international and domestic travel—though, there was a span of a few years where I was gone 11 months of every 12! Now, in an average year, I'll visit 15-20 countries and 10-15 U.S. states.  
What type of bag or carry-on do you use?
I've been carrying Titan luggage for the last five years because it's lightweight, durable, and intelligently designed. I opt for Titan's polycarbonate suitcases, both for my carry-on and my larger suitcases, because I know it'll get where I'm going in one piece without adding unnecessary weight to the scale. When I'm heading on a photography-heavy assignment, I use a Peak Design Everyday Backpack, which is a tough, brilliantly thought-out backpack that makes organizing a breeze.
What goes in it:
Robdechi Hybrid Scarf. Not only does this thing look good—it also packs a hidden inflatable neck pillow, a secret zipper pocket for your passport and headphones, and a sewn-in microfiber cloth for cleaning glasses and camera lenses!
Bose QuietComfort Noise-Canceling Headphones. Whether I'm trying to drown out the sound of crying babies on a plane, or I'm needing to focus to write my next article in a noisy cafe, these bad boys silence the world around me and allow me to do my thing in peace.
Vapur Element Foldable Water Bottle. By now, you've probably heard that single-use plastics are destroying our planet, right? Instead of contributing to waste (and paying exorbitant prices for that airport bottled water), pack this incredibly lightweight, foldable bottle and refill along the way!
Moleskine Notebook. I'm prone to wanderlust-filled musings, whether I'm at home or in a far-flung land, and I always need a place to jot down my thoughts, observations, and feelings. My note-filled Moleskine pages provide a great point of reflection when I reread them in the future, and also act as a base for the articles that magazines contract me to write.
Chase Sapphire Reserve credit card. I get amazing rewards from this travel credit card, from 3x the points on every dollar spent on travel and restaurant-related purchases, to a Priority Pass lounge membership, to a $300 travel credit each year! Bonus: there's a $100 travel credit for Global Entry applications—so, if you've been considering applying but haven't gotten around to it yet, this card can help you do that.
Sunski Sunglasses. Polarized glasses make the world look all the more dramatic (not to mention the fact that they protect your eyes, of course), but they often cost a lot of money. Sunski makes great-looking, low-cost glasses that seem to look good on every person that wears them.
Laura Mercier Illuminating Tinted Moisturizer. Been traveling for so many hours that you feel dead, but want that dewy "still alive" look? Laura Mercier's Illuminating Tinted Moisturizer's got you covered! Your skin will glow, and it'll be protected by the built-in SPF.
Smashbox L.A. Lights Blendable Lip and Cheek Color Lipstick. Once I've got my Laura Mercier Tinted Moisturizer on, I'll dab some of this golden-pink cream on my cheeks and lips for a sun-kissed, rosy hue. There's nothing like a little BB cream + cheek color to make a gal look less jet-lagged than she feels!
Colorescience Sunforgettable Loose Mineral Sunscreen SPF 50. I'm finally at the age where I respect the wisdom of my elders and apply sunscreen daily. The problem is: if I've already put on makeup for the day, a liquid sunscreen smushes it all around, and I have to reapply! Enter: Colorescience's Loose Mineral Sunscreen, which is a powder I can apply over whatever makeup base I've got going on.
ClifBars, and Second Nature Snacks Trail Mix! No one likes a hangry person—especially if said hangry person is next to them on a flight, train, or in an airport lounge. Don't be that person! Pack healthy snacks, and avoid the, "Oh god, we're stranded on the tarmac and I didn't pack any food" emergencies that are bound to happen every now and again.