Dec. 6 2017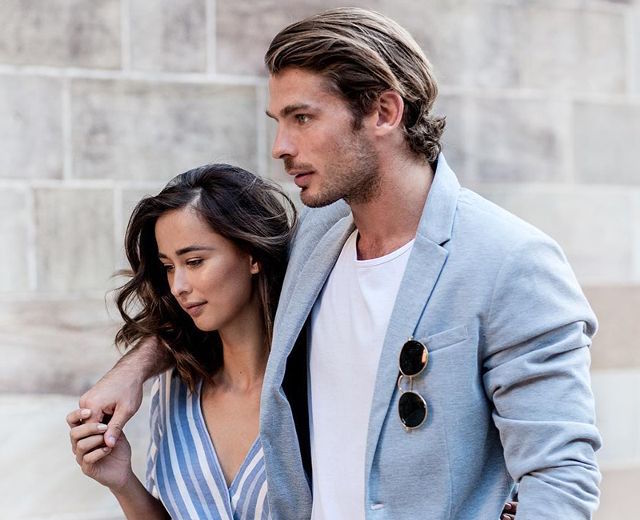 We've all been there and it's never fun. After a breakup, it can feel physically painful to be without that person, and that's because there can be some actual physical effects if you don't take care of yourself properly afterwards. I've learned a lot after ending an unhealthy long-term relationship and I'm a strong believer that girls can be their best selves post-breakup. After all, why stick around anyone who brings you down? If you have to question your worth or your S.O's worth, then I'm going to guess this usually means they are NOT worth it — especially if this person has you questioning yourself! This attitude even applies to friendships as well. With my personal experience in mind, there are ten ways to move on and be your best self after ending a tough relationship. 
Conquer the day. Make a list of your goals and start achieving them one day at a time. I like to start with the smaller things first, whether that just be to do your laundry more than once every two weeks or make your bed everyday. There's no feeling quite like checking off your to-do list to make you feel more productive and remind you to get up and do something.
Join a gym. If you don't already work out, I cannot stress enough that there is no better time to start than when you are sad. It clears your head and helps you sleep so much better if you have thoughts consuming your mind all night. Create a bomb playlist with some girlboss music and work it out.
Commit yourself to your work — whether that is school or your 9-5 job. Working hard will always ALWAYS pay off. You will feel better instantly if you know that you're needed at work and killing it at your job or school. A+ for effort!
Ask yourself if you liked the idea of that person more than you liked the actual relationship. Maybe you really wanted them to be the one but eventually had to realize they weren't going to love you the way you deserved. Food for thought. If this is the case for you, hold onto that and don't look back.
Focus on yourself. Be comfortable doing things by yourself. I'm a big fan of going to the movies and getting a glass of wine at a bar alone. It took some practice to not feel uncomfortable being alone in a public place, but I think there is such value in being comfortable being by yourself and learning to enjoy quiet time to reflect.
Pick up a good book. Some of my favorites include "Love does", "The Subtle Art of Not Giving a F*ck", and"Milk and Honey". Or if you're into mysteries,"The Woman in Cabin 10" and "The Breakdown" both had me racing to the end.
Delete them on all social media. Someone once said to me, "He's not in your life anymore. So you shouldn't care about what he's doing anyways." While practice makes perfect on this one, I had to eventually agree. It doesn't help constantly checking social media to wait and see something that is just going to feel like a slap in the face. Trust me on this one.
Switch up your look. Try a new bold shade of lipstick or get some fresh highlights. Looking like your best self puts you on the track of feeling like your best self!
Treat yourself. Spa day? New pair of shoes? Chocolate milkshake? Yes please! Even if it is something little, now is a prime time to get something you've been eyeing or craving. You've earned it.
Value yourself. Things end for a reason. It doesn't mean it is permanent or forever, but just for now. Everyone is different but there should never be a doubt in your mind about your self-worth. You are amazing! Believe it.
Thoughts? I'd love to hear them.