Feb. 13 2018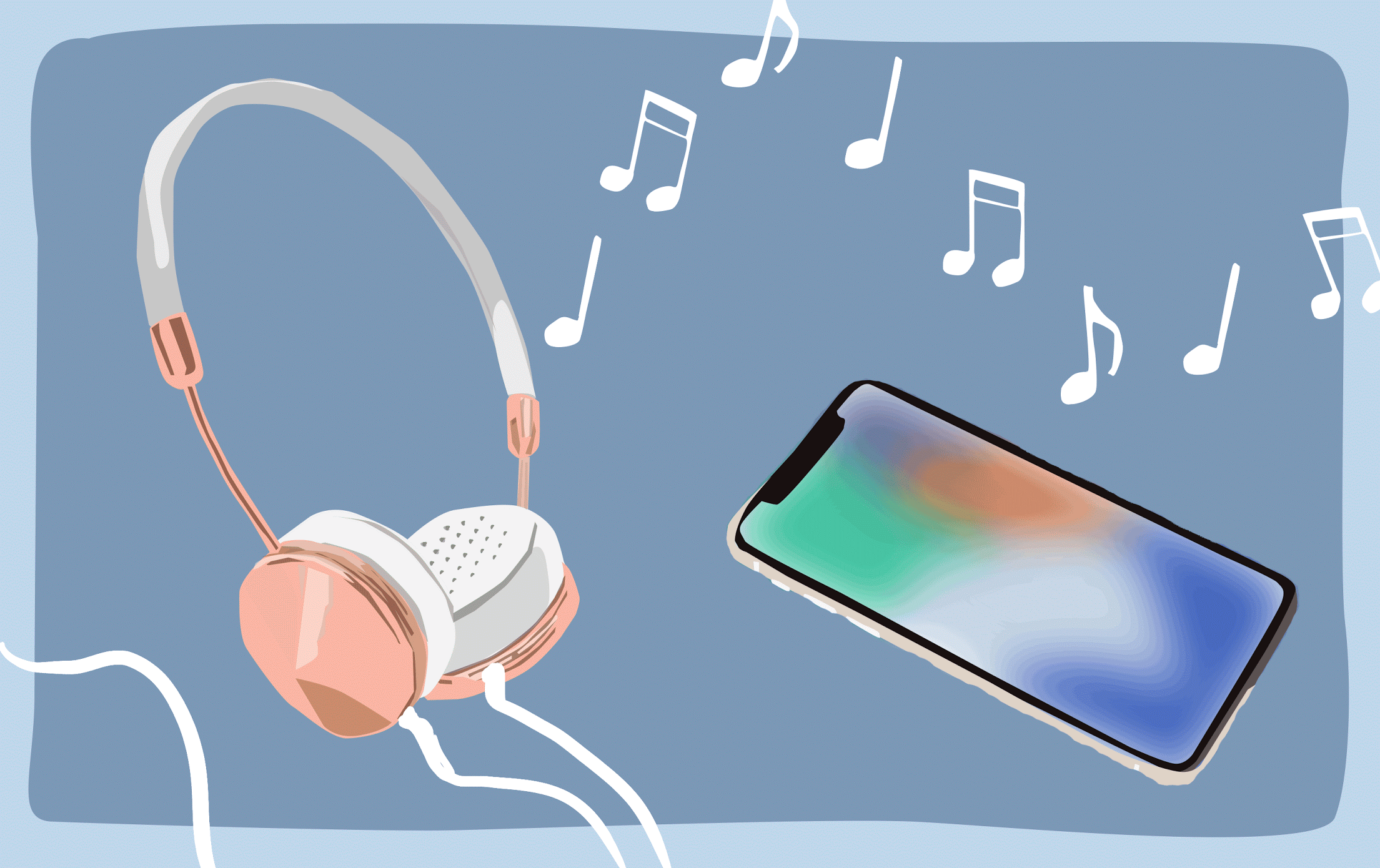 New segment alert! Music has the power to completely transform your mood from gloomy to glad with just a few taps on your Spotify account. So in the spirit of songs as stress-relievers, every week we'll be back with a playlist of tracks you need to add to your playlists according to a theme. Up first? You guessed it… love themed. Here are songs for when you're feeling reckless with your heart, just in time to get some oxytocin flowing before sending that "I love you" text on Valentine's Day.
"Delicate" – Taylor Swift On this track, which is arguably the best on reputation, Taylor employs her characteristic idealism with uncharacteristic maturity. She provides the perfect soundtrack for meeting someone new, someone intoxicating, while still shouldering the burden of past pain. The first 20 seconds — whispered in a synthesized voice, like she's a robot from a 1970s SciFi that's learning how to love — are Taylor at peak songwriting potential. She plumbs the nuances of reality versus perception and exposes her deepest insecurities with just six simple lines. And for the first time in Taylor Swift history, she asks for a drink instead of a promise. It's the perfect kickoff for a playlist about honeymooning in the modern age.
"We (feat. CeeLo Green)" – Mac Miller Ariana Grande is as much to thank for this romantic, ethereal track as Mac Miller is. Ariana's influence can be heard throughout The Divine Feminine, but nowhere is the couple's young, hopeful love so poignant as on it is on "We." It encapsulates the poise and grace inherent in a willingness to be vulnerable, the rosiness that saturates the most exciting new relationships. I don't know how a song can sound like pale pink and the smell of lavender, but this does. 
"Get You (feat. Kali Uchis)" – Daniel Caesar With bright-eyed lyrics and stunning falsettos, Daniel Caesar creates the perfect haven in the midst of our volatile news cycle. He sings about that familiar feeling of finding safety and comfort in another human being, contrasting "drought and famine, natural disasters" with the constancy and warmth of real love. Daniel's "I can't believe my luck" attitude as he reflects on his relationship feels extremely genuine, and a gorgeous guest verse from Kali Uchis only improves upon the magic. 
"Room in Here" – Anderson Paak This song is a funky take on a classic rom-com plot: trying to pick up a girl at a party. But the sensation of finding an intimate connection with another person, even when surrounded by a ton of other people, is real and excellently captured in the song's self-described "tropical haze." It's a connection that renders everyone else in the room irrelevant. Anderson evokes the feeling of an unreachable third space that is only occupied by you and that person, an island floating in the middle of useless chatter. Plus, his directness and obvious confidence are utterly charming.
"Love$ick (feat. A$AP Rocky)" – Mura Masa A$AP Rocky might not be your typical harbinger of heartwarming romance, but he takes Mura Masa's bubbly production to new levels on this track. As Mura said in a statement, Rocky "took it to this lovelorn, exotic place" and infused it with a sort of frantic energy. The result sounds like sipping margaritas on the beach with someone you're obsessed with, allowing yourself to bask in absolute infatuation. The chorus' distorted croons of "I need you, I want you" are the salt on the rim.
"See You Again" – Tyler, The Creator and Kali Uchis He became famous for offbeat production and provocative lyrics, but cheesiness looks good on Tyler, The Creator. He counteracts sweeping, cliché statements like "Cupid hit me with precision" by adding intimate, specific details: "It's them rose-tinted cheeks, yeah, it's them dirt-colored eyes." Dirt isn't cute, but feeling yourself fall in love with every aspect of a person — even their unremarkable eye color — totally is. Kali Uchis pops up again on this playlist to assist Tyler, foiling his gravely voice with her airy vocals and providing the final ingredient to perfectly soften his demeanor.
"Company" – Justin Bieber When two people are starting to spend time together, the desire to "be each other's paradise" and just marinate in each other's company is overwhelming. "Company" is a banger for the label-free generation, eschewing relationship definitions and embracing the purity of falling in love. It has a funk-laced, clubbier vibe than most love songs, but it still manages to feel like a tactful, private exchange. Or, I mean, it's possible that it's not that deep and it's just about seeing a pretty girl from across the room. Ultimately, we're all just trying to navigate the intricacies of calling someone "baby." 
"Hold On, We're Going Home" – Drake and Majid Jordan This is the ultimate anthem from rap's resident softie. Upon its release, Drake famously announced that he wants it to be played at weddings for decades to come. He achieves that effect through timeless sentiments like "I got my eyes on you, you're everything that I see" and by vocalizing the desire for reciprocation. This song speaks to us because it knows us. On a basic level, everyone craves devotion. Drake's sensitivity has become a cultural touchstone — a meme, if you will — precisely because of tracks like this, where he says what we're all thinking in the simplest, realest terms. 
"The Lourve" – Lorde "I am your sweetheart, psychopathic crush" is a whole mood. Lorde nails the haphazardness of new relationships; the complete abandon with which we share dark parts of our selves; the knowledge that a relationship might not last but throwing yourself off the cliff anyway; the reason why we say "falling" in love rather than "moving slowly and purposefully." The instrumental interludes after the chorus, interjected with Lorde's voice growling, "broadcast the boom, boom, boom, and make 'em all dance to it," is the perfectly imperfect way to describe a reckless heart beating.
"She's Got You High" – Mumm-ra This song builds itself into a spectacular crescendo using just one simple (and scientific) concept: oxytocin. Falling in love can literally make you feel high. Happy hormones bounce around your brain in a way that's reminiscent of the glistening, throbbing pop conjured for this track. Mumm-ra engages with repetition that never actually feels repetitive. The song works itself up, mirroring the honeymoon phase emotions that inflate inside your body like a balloon. You feel like you might burst at any moment.
Which one's your favorite?