Mar. 6 2018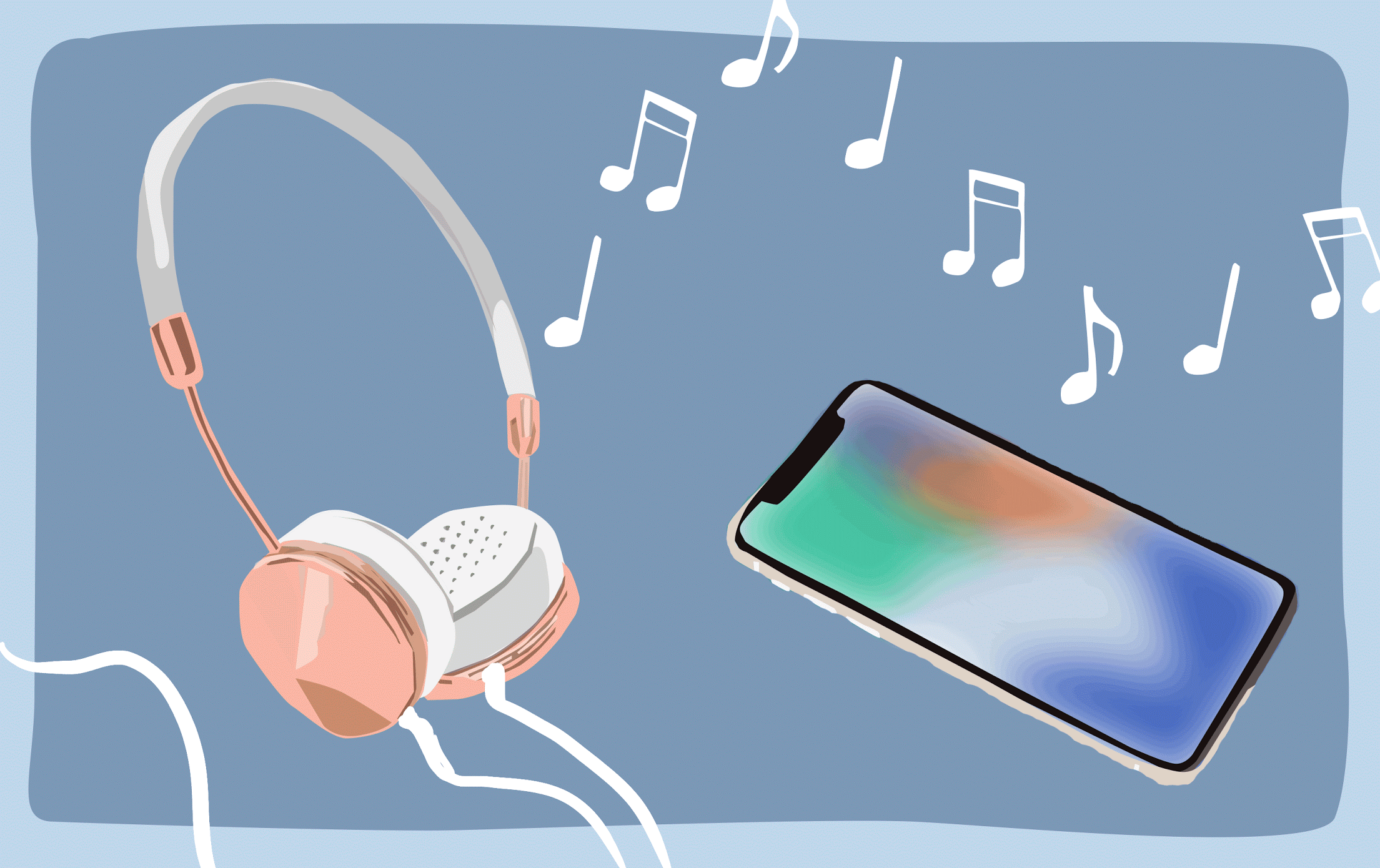 Music has the power to completely transform your mood from gloomy to glad with just a few taps on your streaming account. So in the spirit of songs as stress-relievers, every week star contributor Callie Ahlgrim will be back with a playlist of tracks you need to add to your playlists according to a theme. This week, Callie's helping you get pumped for the day with a "Womanhood" themed playlist. She says, "In honor of International Women's Day, here are some bad bitch anthems to blast through your headphones."
"***Flawless" – Beyoncé, Chimamanda Ngozi Adichie. Any playlist celebrating the power of women would be remiss not to include this classic. When Beyoncé stood defiantly in front of the word "FEMINIST" at the 2014 VMAs, singing about her own flawlessness and encouraging other women to do the same, she enacted tangible change. She has done more than any single musician to normalize the label and has done what nobody else could before her — she made feminism synonymous with pride and confidence.
"Maneater" – Nelly Furtado. Much less of a political statement and much more of a fun throwback, "Maneater" still operates on a similar level. It works to redefine a label — the worldview of a woman who does not exist to please men — that is historically admonished in a sexist society. With strong musical production and multifaceted lyrics, Nelly Furtado transforms the image of a maneater into one of a woman who walks with passion, speaks with conviction, and demands what she deserves.
"Hard Out Here" – Lily Allen. In contrast with the previous two artists, Lily Allen does not specialize in subtlety. With this absolute banger, she draws directly from sexist musings of male musicians like Robin Thicke ("Blurred Lines") and Three 6 Mafia ("Hard Out Here for a Pimp"). Not only does she employ direct wordplay to condemn the latter (an Oscar-winning track that features lyrics like "Gotta keep my hustle tight, makin' change off these women"), she repurposes the word "bitch" as a simultaneous acknowledgment of female oppression and statement of solidarity. The whole song revels in its own sassy wit. You just can't deny the cleverness of lyrics like "We've never had it so good, we're out of the woods / and if you can't detect the sarcasm, you've misunderstood."
"BO$$" – Fifth Harmony. This song serves as a modern re-imagination of TLC's "No Scrubs." The girls praise their own independence, both emotional and financial, and coin genius lines like "I'm a Maybach and you's a Volvo." I'm also very into the blunt metaphorizations of Michelle Obama and Oprah Winfrey in the chorus, because it speaks to the sheer power of these two women — that without any context whatsoever, people immediately associate them with power and strength. (Also, in true Fifth Harmony fashion, this song is so damn catchy and beguiling that even if they were singing about vegetables, I would listen to it.)
"Independent Women, Pt. 1" – Destiny's Child. Continuing the theme of financial independence, "Independent Women, Pt. 1" is a love song for any woman who doesn't buy into the patriarchal hierarchy — literally. It's nice to have a generous man who knows what kind of jewelry to get you (a rare breed), but there's something to be said for buying your own rings and cars just because you can. It's very Samantha Jones. Not to mention that it's truly delightful to hear young Beyoncé claim that she's "always 50/50 in relationships" when we all know damn well that she brings a vast majority of the power to her current "power couple" status.
"Can't Hold Us Down" – Christina Aguilera, Lil' Kim. Putting aside the demoralizing reality that these lyrics from 2002 can be easily applied, zero revisions or updates, to women's struggles in 2018 — at least we have women like Christina Aguilera and Lil' Kim to voice our grievances. They admonish some of the cardinal sexist sins, like "call me a bitch because I speak what's on my mind" and, when it comes to sex, "the guy can get away with it, the girl gets named." This song attacks double standards in such an eloquent, empowering way that it'll almost make you forget how angry you are.
"Woman" – Kesha. We've returned to the theme of buying your own rings and cars, but that's okay because it's a really good theme. Plus, Kesha puts a little extra weight on it: "boys can't buy my love." It explicitly speaks to the importance of self-love, but also the conviction of Lotharios —selfish charmers who are so blind to the complexities of women that they think all we want is some sparkly stuff. This condemnation continues throughout the song, spiked with the tangible sense of Kesha's joy and liberation.
"Primadonna" – Marina and the Diamonds. Marina partly conceptualized this album, Electra Heart, as an expression of her poised, self-obsessed alter ego. "Primadonna" is the thesis statement. And although it may not be an accurate description of Marina's true personality, there's a trace of an unapologetic, affection-seeking drama queen in all of us — and she's wildly enjoyable to embrace from time to time. This song makes you feel like a dazzling, demanding, crystalline dreamboat who can break hearts with the bat of an eyelash. And that's an admirable aspiration.
"Body of My Own" – Charli XCX. Charli XCX's sophomore effort Sucker was largely overshadowed by the monstrous success of its debut single, "Boom Clap." Sure, the song swells and swoons and it's catchy as hell — but it's no "Body of My Own." Charli is at her best when celebrating herself, and this is the ultimate anthem for body positivity and self-love. There is little more refreshing than a woman reveling in the power to make herself feel good, triumphantly disregarding men in a way that is neither formulaic nor predictable.   
"Django Jane" – Janelle Monáe. NPR calls this song a "personal narrative of black girl magic and feminine empowerment," which perfectly sums up the reason why it should anchor this playlist. Modern womanhood is about staking your claim; recognizing your own worth; and, throughout that process, recognizing the equal worth of every living person. It's about lifting up the most essential voices in our community — namely, women of color. Not only does Janelle Monáe embody the vitality of our current feminist discourse, this song is the perfect marriage of self-reliance and supportive unity.