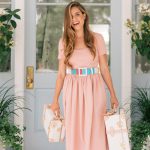 There's nothing worse than finally arriving at your dream destination, only to be blindsided by jet lag. Here at The Newsette, we know you'd rather be tanning in the sun, sipping a cool drink, and touring the streets of an unknown city than grumpily sleeping through your precious vacation. That's why we've compiled a list of the best tips and tricks to help you recover from jet lag faster than you can say "au revoir."
Face time with your pillow
Get a healthy, hearty dose of sleep the night before a long flight. It might be difficult with all of the pre-vacation excitement and jitters (and, let's be real, last-minute packing), but getting extra sleep beforehand will prepare you for air travel and leave you energized upon arrival. Your extra-rested body will be thanking you, and besides, who doesn't like sleeping in?
Hydrate
Airplanes, with their small cabins and high altitudes, are hydration sponges that can leave your skin dry and flaky. To fight travel dryness, opt for water, rather than caffeine or alcohol, onboard and don't be scared to give your skin some extra hydration with a moisturizer before you go.
Avoid salty foods
This tip is probably the most difficult to follow because who doesn't love a salty snack on the flight, or a quick fix of fast food upon landing? But–salty snacks will leave you even more dehydrated and will slow you down, turning you from perky traveler to grouchy jet lag victim. Lay off the salt until you're fully adjusted, and pick up a smoothie or salad as a post-flight pick-me-up.
Adventure
Don't let the fear of jet lag stop you from enjoying the first day at your destination! Get out there and explore in a way that won't exhaust you right off the bat. Use your first day as a way to leisurely see what your vacation spot has to offer, by spending time strolling outdoors, people-watching at cafes, and relaxing in beautiful, sunny spots.
Recover
Do spend the day exploring and enjoying yourself, but don't stay out too late. Let your first night away be the night you go to bed early. Be lame, order some room service, and watch a movie on Netflix (pro tip: definitely check out Netflix in other countries; it's different all over the world so you might find some new treasures to binge that night). Knocking out early will refresh your body and make waking up the next day (with The Newsette!) better than ever.