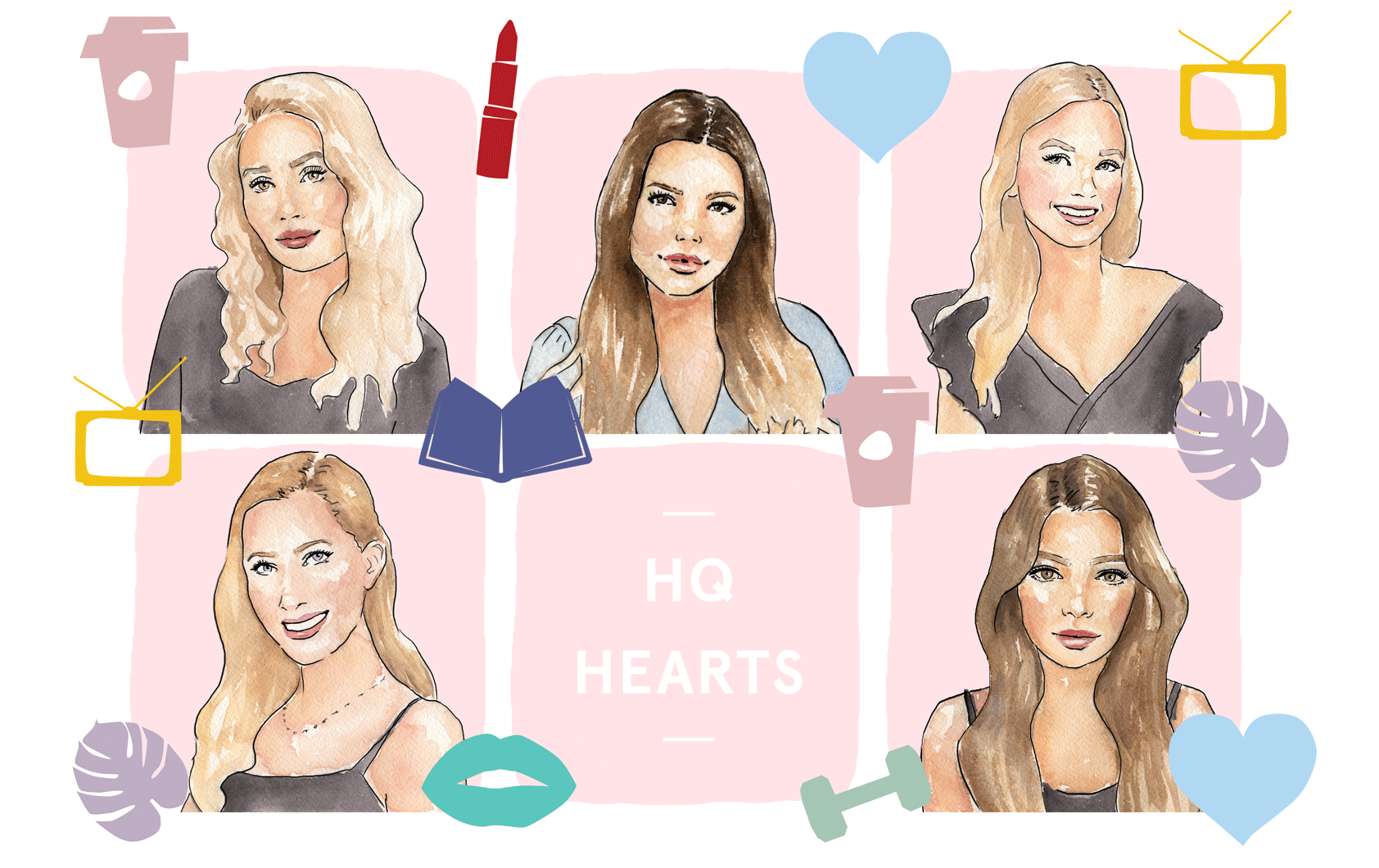 Skincare is a hot topic in the Newsette office. Every week, we compare notes on different products that brands have sent over, or that we simply happen to be trying out. In our endless discussions, we've come to the conclusion that one of the most important parts of a balanced beauty routine is a good moisturizer–not only does it cap off your entire regimen, it also serves as an important revitalizer for your complexion. A good one can even help you achieve dewy, glowing goddess skin…and who doesn't want that? Below, we share our favorite moisturizers and what makes them must-haves.
Daniella, Founder and CEO
Charlotte Tilbury Magic Cream. I like to have a few moisturizers in my medicine cabinet for different looks/skin issues, and this is the one I reach for before a night out with my friends. As Charlotte–the queen of beauty in my opinion–says, it's "Gisele in a bottle." A quarter size amount will instantly perk up your complexion, and reveal glowing, radiant skin. Best of all, my makeup goes on like a dream, as this formula creates a smooth canvas for any foundation.
Origins Zero Oil Moisture Lotion. I was introduced to this product very recently, by a friend who was probably concerned about my shiny face during a hot day (nice, right?). She explained that this tube not only keeps her skin clear, but also helps her achieve that smooth, shine-free complexion–even after hours in the sun. It is surprisingly refreshing to put on, and I can already see a difference. Bye bye oil!
Belif True Cream Moisturizing Bomb. Last but not least is my favorite winter skin moisturizer. I discovered this gem on a particularly cold day in Boston, and it not only saved my dull and dry complexion, but also gave me that supple, healthy look that makes you do a double take in the mirror.
Cetaphil Daily Moisturizer. I feel like I've used Cetaphil since, like, middle school, but when something works, it works! It's easy to pick up from a CVS or Target in a pinch, is affordable, has SPF in it, and is really gentle on the skin. It works great in combination with their face wash too.
 Essential-C Day Moisture by Murad. This is the powerhouse in my moisturizer drawer. It has SPF 30 in it, an environmental shield that helps protect against free radicals and pollution, and a healthy dose of Vitamin C to brighten up your skin. Plus, it's not tested on animals so it's basically perfect.
The True Cream Aqua Bomb by Belif. I love this moisturizer because it provides super intense hydration while still being lightweight. Once it's absorbed, you barely know it's there! It also contains a blend of herbs and serums that are rich in antioxidants, meaning smaller pores and healthier-looking skin. I keep mine in the fridge for a cooling effect during the summer.
SkinCeuticals Epidermal Repair. This lotion makes my skin feel amazing. Technically, it's supposed to be for after getting a skin treatment like a chemical peel or microneedling, but I always use it when my skin needs some extra hydration. It's not too heavy but supplies the perfect amount of repair for dry skin.
Grown Alchemist Hydra-Repair Day Cream. I wear this face lotion every day because it smells amazing and is the perfect tint for my skin tone. It reduces my redness in the mornings and is the perfect lightweight hydrating primer before I apply my makeup. It is also a great way to give your skin a break from heavy foundation.
Avene Skin Recovery Cream. If you have sensitive skin, this is the perfect moisturizer for you. It contains shea butter, so it has the perfect texture and soothes dry skin with its hypoallergenic ingredients.
Madeleine, Director of Partnerships
Burt's Bees Brightening Moisturizing Cream.

I wear this dewy moisturizer each morning before I go to the gym or on a run. Without a base foundation, my skin tends to look a little blotchy, and this cream helps even out my skin tone.

Katess SPF. 

I'm loving the four-step skincare routine by Katess, but especially step 4 – the SPF moisturizer. I've been bringing this with me everywhere I go, as I'm making a conscious effort to always have my face protected from the sun this summer.

Kiehl's Ultra Facial Oil-Free Gel-Cream. 

I love this twist on the classic Kiehl's ultra facial cream. My face is too oily to wear the normal formula, so I was thrilled when Kiehl's released this oil-free gel version, the perfect combo of moisture for my skin.
True Botanicals Clear Pure Radiance Oil. Okay, so technically this isn't a moisturizer. But stay with me. It's actually a beautiful concoction designed to replace your moisturizer. Gasp! I know, I know, how dare I even say it? Just a few drops of this oil–containing pumpkin, hemp, and grape-seed to soothe skin–leaves my face extremely glowy. Olivia Wilde uses it every morning. Need I say more?
Peter Thomas Roth Water Drench Cloud Cream. I'll use anything with "cloud" in the name. But this cult-favorite moisturizer truly delivers. Not only does it immediately sink into skin, it also makes your face feel plump and hydrated in seconds flat. Light as air, and perfect for summer.

Kora Organics Hydrating Moisturizer. 

Miranda Kerr's brand is completely organic and free of any strange chemical ingredients you might raise your eyebrows at. This moisturizer has rose, mandarin oil, and bergamot–but, most of all, it's extremely effective, while being all-natural. Wins all around.
Camille, Summer Intern
Laura Mercier Tinted Moisturizer. I love this product so much because it provides just the right amount of coverage. It's perfect for summer because it doesn't feel heavy or clog up your pores when you are outside in the heat (plus it has SPF 20, so it will shield your skin from the harsh summer rays). 

Clinique Moisturizing Gel. I have been using this moisturizer on my skin for years. I apply it every night directly after I wash my face. The gel formula is geared toward oily skin so your face isn't left feeling heavy or greasy after you use it. 
Rocca Cleopatra Body Lotion. I put this lotion on my legs after I shower and I love how moisturizing it is. The scent isn't too strong either. Not to mention, the vintage-inspired bottle is so pretty that I don't have to hide it in my bathroom cabinet.