Nov. 20 2018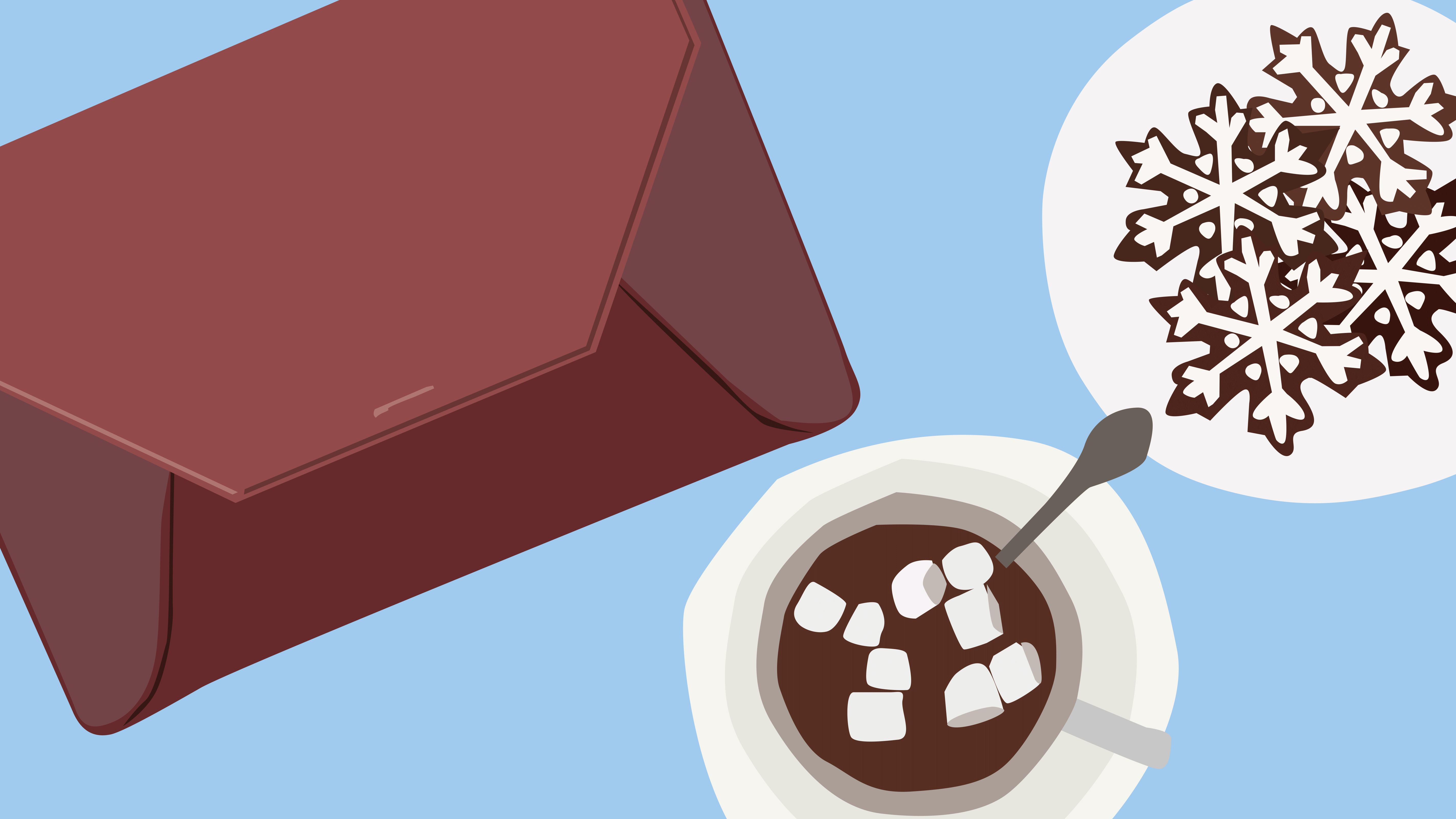 'Tis the season to show off your baking skills, savor the deliciously sweet sensation of hot chocolate on a cold winter day, and treat those closest to you with a thoughtful gift that shows them just how much they mean to you (even if it looks like your dog wrapped it). The holidays can be a hectic—but magical—time, and since we're not kids anymore, we have to fit fun winter activities into our crazy work schedules, which is a lot easier to do when you have support in the form of a covetable bag. To ensure that you not only get through, but enjoy, this holiday season, we've partnered with Senreve to help you find the perfect luxurious, celeb-approved bag for you, based on your favorite holiday activity.
1. Making a delicious meal for your friends and family.
Cooking dinner on a normal weeknight might not seem delightful—especially when you're ready for a date with your duvet—but when you use your skills in the kitchen to create a beautiful spread of buttery, gooey, and savory dishes for your closest pals, the experience is bound to be a memorable one. If one of your favorite winter activities is making a mouth-watering meal, then you know the struggle of showing up to an overly-packed grocery store and waiting in a never-ending line (cough, Trader Joe's). Luckily, we have the perfect bag for you that'll ensure you have plenty of hands to grab that last ripe tomato and push your cart to the checkout finish line–Senreve's Aria Belt Bag. This super stylish piece wraps around your waist and seamlessly fits your phone, wallet, and grocery list sans the worry that your strap will fall off your shoulder while you're walking home with 17 grocery bags. If that's not enough, Senreve's leather is stain, scratch, and water-resistant so you don't have to worry about any meal-prep mishaps.
2. Gift-getting.
Shopping for yourself may be fun, but nothing beats the feeling of glancing into a store window and seeing an item that's perfect for a family member, friend, or S.O. If your favorite part of the holidays is playing Santa and shopping for thoughtful and meaningful presents, then the Midi Maestra Bag is for you. This best-selling product (literally, they can barely keep it in stock) effortlessly carries all of your work gear, and also helps keep your hands free with its innovative design, allowing it to be worn as a backpack, satchel, tote, or crossbody. Seriously, the only thing this bag can't do is wrap presents.
3. A much-needed trip to the coffee shop.
Nothing cures a case of the winter blues like a hot cup of cocoa. If meeting at your favorite coffee shop and treating your friends to a round of marshmallow-topped drinks sounds like the best way to spend a Sunday afternoon, then the Envelope Clutch is your new B.F.F. This elegant, leather-bound bag is the perfect accessory for meeting up with your girls, because it's not only the perfect complement to any knit dress—but it also remarkably stashes your laptop, work documents, and other girl boss essentials so that once your friends leave, you can spend a few hours working on your side hustle.
Ready to grab your perfect winter activity-ready bag? In honor of Black Friday, Senreve is sweetening the deal. For a limited time, you can receive a complimentary Smooth Bracelet Pouch with all orders over $500. Run, don't walk.