Dec. 6 2018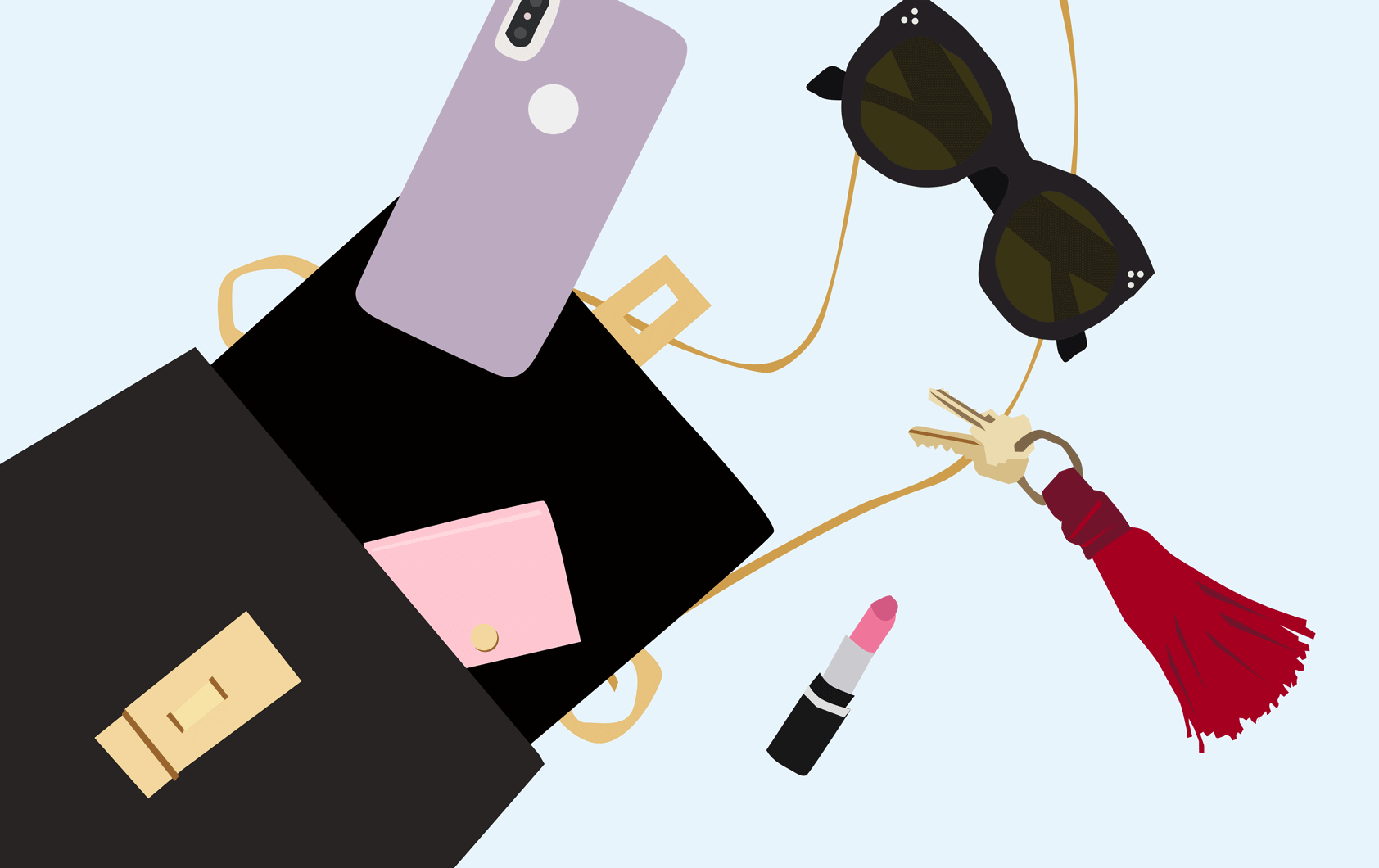 Emily Brockway is the Co-Founder & CMO of Noken, a company making traveling to new countries more accessible and fulfilling. Using knowledge amassed from months of research and visits, Noken crafts unique travel schedules to help make users' trips more memorable. The app even gives tips for what travelers should bring on their vacation, as well as offers daily plans, navigation, and team support throughout the journey. Emily lives in Brooklyn, and before starting Noken, worked at Goldman Sachs, did a stint at an e-commerce startup, and finally ended up at Harvard Business School, where she co-founded her company. When she's not at her company's HQ, Emily can be found in Brooklyn, working on her new blog about being an entrepreneur, or enjoying being outdoors. Below, this travel guru tells us all about what she packs in her carry-on.
How often do you travel? Are these trips mostly domestic or international?
I usually travel 2 weekends each month going on domestic trips to visit friends, family and explore new cities. I try to take 3-4 international trips each year, some just for a long weekend and some for 5-7 days. It's important for me to do and see something new, as it's always been my way to reinvigorate and refresh amidst the business of life. This is especially true for me while living in New York City as the concrete jungle can make me feel like I'm constantly in overdrive.
What type/brand of bag do you use as your carry-on? What do you pack inside of it?
For my last year at Harvard Business School, I was traveling every week to NYC for Noken, spending half of my week in Boston at Harvard and half of my week in NYC in random hotels via HotelTonight. I would often change hotels each night of my trip in an effort to find a deal on HotelTonight. I lived in a suitcase for a year and became a pro at packing lightly and being on the move. My Away suitcase is my best travel companion and walked hundreds of miles with me between hotels and through the rugged streets of New York and Boston. This bag is incredibly resilient and held up great with its extraordinary use every week. Although it's quite scuffed up now, it still works perfectly, which is a testament to its sturdiness and resilience.
What goes inside:
Cuyana Travel Set. My sister gave me this travel set one year for Christmas, and I have not traveled without it since. The blanket and eye mask are super soft and it's the perfect piece of comfort that I crave while on the road. The blanket and eye mask fit into the matching bag, and the bag doubles as a great place to store other items like your headphones or ear plugs.
Ghurka Leather Pouch. When traveling internationally, I love to put my passport, any immigration documents, and pens (to fill out the forms!) in a pouch. This keeps me organized and calm–I don't lose my passport as it's easy to spot and harder to misplace.
Bose Noise-Canceling Headphones. These noise-canceling headphones help me to focus while working on planes and trains, and they are the best remedy to a loud hotel room. They help to ensure efficiency and a good night's sleep while I'm on the move, which are both critically important right now as we launch Noken.
Pair of socks for the plane. The fluffier the better to keep your feet warm and comfy on the plane or in your hotel room. I always throw a pair in my carry-on to slip on in the plane when I start to settle in.
Marine Layer Casual Hoodie. Although my parents always encouraged me to dress up for the airport, I do love to throw on a comfy sweater after take off. This Marine Layer Hoodie rolls up nicely and tucks into my carry-on bag. This sweater and big scarf make you feel like you're wrapped in a cloud while you're in the clouds.
Echinacea goldenseal. It's easy for me to catch a cold while traveling so I always bring immune boosters with me when traveling. My new favorite supplement is Echinacea Goldenseal, which boosts the immune system to protect you and shortens the length of a cold if you happen to catch one.
Glossier's balm dot com. It's so easy to be dried out while flying, so in addition to loads of water, I always have balm dot com tucked into the back of my seat for easy reach. The best part about it? It's not just lip balm but also a skin salve in times of need.
Caudalie hand cream. This Caudalie hand cream is in any bag that I carry as it's nourishing, travel sized and smells like a spa. I make sure I have all the goods to feel refreshed and rehydrated once I land.  
Earplanes. I have had a couple of experiences where I catch a cold while traveling and then the plane ride home is painful with sinus pressure. I found Earplanes many years ago and always have a few pairs tucked in my headphone case and my Travel Set. They're very helpful in minimizing ear pain during take off and landing when you have pressure.
Saje Essential Oil.  I've recently started using essential oils for their natural healing powers, and this roll-on Saje oil is designed for people on the move. It has Eucalyptus, Lemon and Lavender that you can easily roll-on before, during and after your flight to "arrive revived."