Dec. 27 2018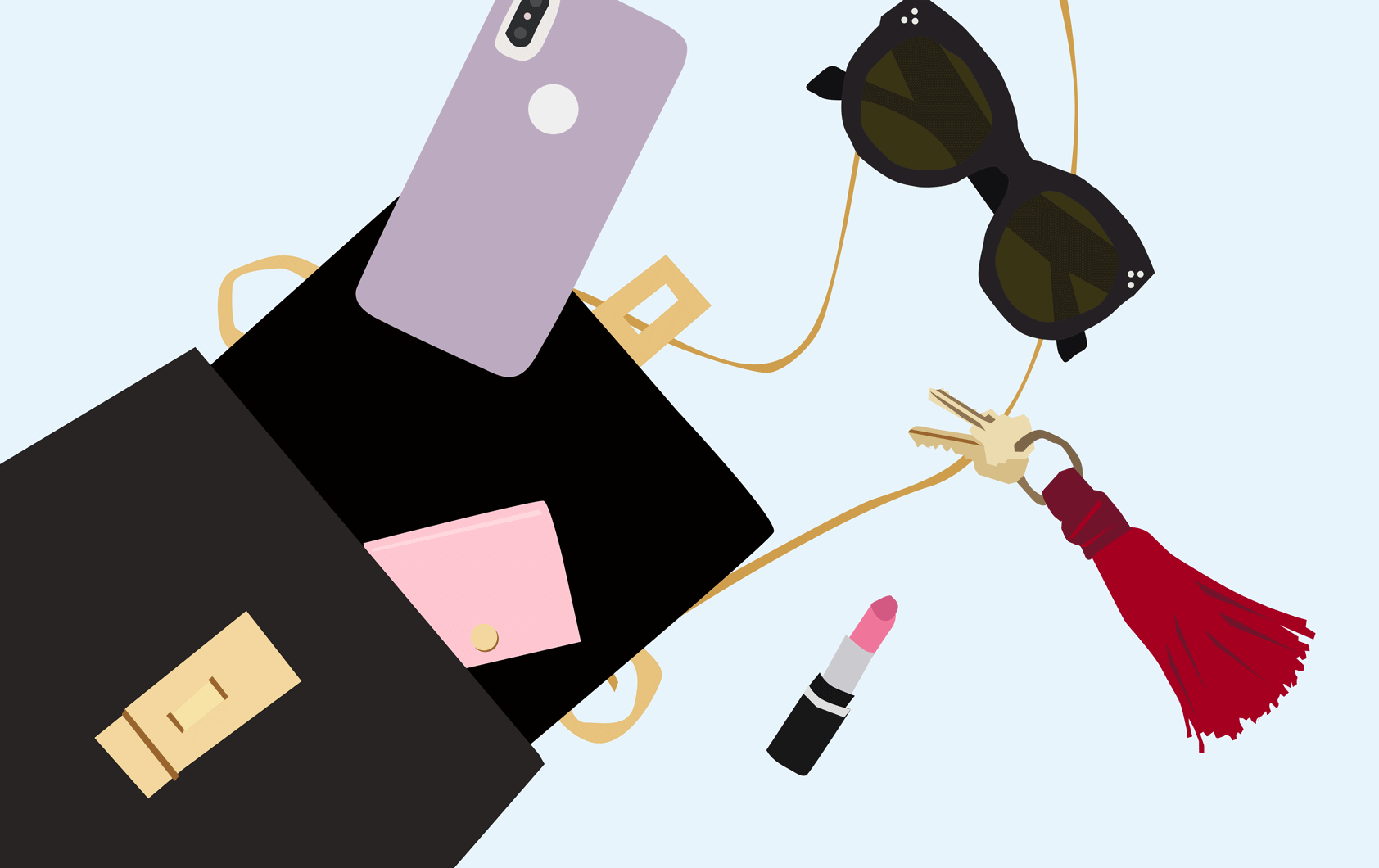 Kiersten Rich is the creative force behind The Blonde Abroad, an extremely popular travel blog with over 1,000 articles, and over half a million social followers. This travel guru shared with us that she's launching a blogging course and more business-related content soon–and, if that wasn't cool enough, she's also opening a The Blonde Abroad-branded AirBnb in a secret location next year. Talk about taking a digital brand into the real world. On top of that, for the travel-obsessed, Kiki has developed all-female tours, as well as several more exciting products to be revealed in 2019. Wondering what this jet-setting expert packs in her bag when she's on-the-go? Kiki shares all of her essentials below.
How often do you travel? Are these trips mostly domestic or international?
Mostly international. I'm based half the year in Cape Town, South Africa and the other half in Southern California. This year alone, I traveled 114,000 air miles and spent 248 hours in planes. 2017, those stats were doubled! So, needless to say, I travel constantly.
What type/brand of bag do you use as your carry-on? What do you pack inside of it?
I personally love a camera backpack with a sturdy 4-wheel carry-on piece of luggage or the Lo & Sons OG Carry On. I'm currently loving the ONA Big Sur backpack for all my photography gear. It provides padding to keep my gear protected. The OG Carry On is great because it's a soft duffel with compartments and a slot to hook it to your suitcase handle.
What goes inside:
Earplugs. I have a hard time sleeping on planes and without earplugs it'd be impossible!
Hand sanitizer spray. I like spray sanitizers because you can literally mist your entire seat, armrest and TV screen. I'm a bit obsessive but I don't wanna get sick! This one is my fav (it smells amazing). 
Travel Pillow. Same reason as earplugs—a good travel pillow is essential! I prefer inflatable ones so I can pack it away while I'm traveling.
Compression Socks. DVT is real! Compression socks are important for your health and help with leg swelling. I swear your legs feel less tired after a long-haul flight because of them. I also prefer open-toe compressions socks. Sometimes with a toe they're just too tight and feel uncomfortable.
Truffle Jetset Case. These are the CUTEST liquids pouches that can also double as a clutch once you reach your destination. They're super high-quality, TSA approved for liquids, and downright beautiful.
Vapur Water Bottle. I love these bottles! They clip onto your bag and, when empty, roll up completely so they can fit inside a small purse. I hate carrying around bottles when I'm traveling so these make it easy to always have one with me.
Bite Beauty Lip Mask. I love Bite Beauty's products and especially their lip care sets. Their Agave scrub, balm and mask are the perfect trio to care for your lips in-flight and keep them moisturized.
Wipes. I keep a little pack of individually wrapped wipes with me at all times and especially on long-haul flights to keep me feeling fresh. I'll pack flushable wipes, facial cleansing wipes, essential oil towelettes and hygiene wipes.
Under Eye Gels. Patchology Eye Gels are a life saver. They come in a jar of 30 so you can add them to your daily routine. I pack the jar in my car and usually wear one in-flight, then before bed or first thing in the morning once I'm in my final destination. They help to relieve tired-looking eyes.

A spare outfit. I always carry a spare outfit in my carry-on (I've had luggage lost and it's genuinely terrible if you don't have anything with you in your carry-on. At the very least, pack a spare pair of undies!