Jan. 8 2019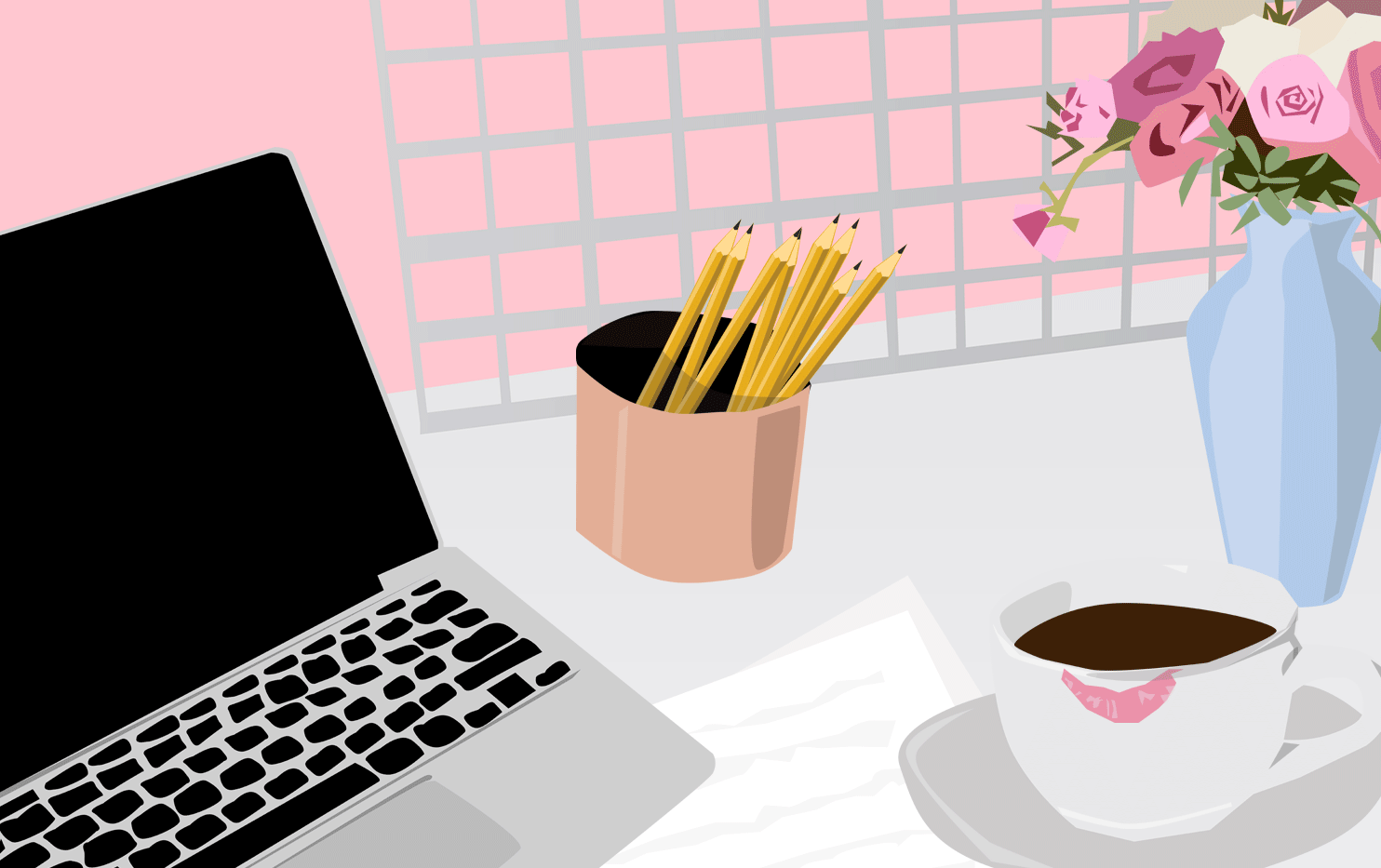 Curious to know what different people do all day at their 9-5? We're investigating job titles and diving deeper into day-to-day tasks to get the low-down on exactly what those roles really entail. Not sure how much to ask for your raise? Wondering what a VP in finance does in the afternoon? We're uncovering the details behind jobs, along with the salaries and tasks that come with them, to help you figure out what you're interested in. Below, read about how a woman who founded a tech startup spends her day.
Age: 28
City: Seattle
Industry: Technology
Job Title: Co-Founder and Partner
Years of Experience: 6
College major: Gender, Sexuality, and Women's Studies
What does your job title mean?
I'm an owner and stakeholder of my two companies, a consulting and management services company and a software as a service (SaaS) startup. I lead the direction and strategy for both companies. I work with my co-founders to develop our business model and execute our growth strategy, plan hiring needs, and focus on people development as well as metrics for customer impact/improvement.
Time I wake up…
Sometimes, 5 A.M. Most days, 7 A.M. If there's something I've found to be true for startup life, it's that having a set "routine" in the first couple years is necessary but sometimes untenable. You have to be flexible and willing to do what's needed, which oftentimes means doing things out of your routine or comfort zone.
At 9am I am…
Sipping my first cup of coffee (I generally limit myself to half a cup of drip with plenty of milk) and checking in with our team to review clients' performance KPIs from the day before, and syncing on the fine details of that day's strategy for the team. After my first cup of coffee I switch over to a bottle of Soylent, which is my breakfast for most days during the week. I think it tastes like a chocolate smoothie, and is perfect for "eating" breakfast without having to physically chew and cut a meal. You'll often see me running through emails while drinking Soylent in the morning.
At 11am I am…
Usually in a meeting or a call with a client, prospect client, or with my team. Right around this time I find myself looking at the clock and thinking, "Am I doing what I absolutely need to be doing right now?" It's more of a reminder to myself to make sure that I'm prioritizing what needs to get done, and not letting distractions or interruptions get the better of my time and day. Oftentimes this means saying no to scheduling more meetings when it can really be done via email, or even pushing certain meetings to later in the afternoon so that you carve out those precious morning hours for maximum productivity.
What does lunch normally look like for you?
Most days for lunch I have a meal from Freshly, which is a startup that delivers fully cooked food to you. I know it sounds like I solely take in nutrition from startups, which is not entirely wrong, but it's incredibly convenient and allows me to have a fairly balanced and healthy set of meals (between breakfast and lunch) with a total prepwork of about 4 minutes. At the end of the week we have catered lunch for the team, which is always one of my favorite times since I prioritize breaking from everything I do to spend time with the team and catch up on what's going on with everyone.
At 1pm I am…
Typically – eating, or in more meetings. I try not to mix the two though. 🙂
At 3pm I am… 
I find myself scheduling certain types of work for myself around this hour; it's that time when I might feel a bit sluggish, so I'll schedule something that requires me to walk around or be a bit more active to help me get into my second wind. Good examples of this include syncing up with our recruiting manager while doing burpees, having a 1:1 with someone on the team while taking a walk, or stepping outside to grab frozen yogurt while thinking through a problem.
At 5pm I am… 
Typically syncing up with my co-founder, Jordan. Though we talk all day, everyday, having 1:1 time after the rush of the business day is over is usually the best time for us to discuss any complicated topics together, and look forward at the rest of the week.
When does a workday end for you? 
Great question – honestly, it depends. There are days when I leave at 4-5pm if I have to run to a dinner meeting, but most days I leave between 6:30 – 8pm. Some days, we have fantastic (sometimes impromptu) dinner and strategy sessions with the team, where we review our progress and benchmark ourselves against our timeline and ultimate vision. As I stated before, in order to make any new venture succeed, I do believe it has to become your #1 priority, or at least tie as #1 with taking care of family. I am very grateful that I love spending so much time with my team, and how much joy we create even as we grind.
What do you do after work?
After work, I spend time with my boyfriend and we'll do a variety of things. If it's been a difficult week and we need to reset, we'll go floating (in a sensory deprivation tank), but most days during the week we'll order dinner and watch a movie or have dinner with some friends. And though it's not easy, we'll make time to drag ourselves to the gym and get some good sweat on. No matter what, I always try to keep a mental checklist of what I need to address or prioritize for the next day. If I don't have that mental checklist, I'll sit down and physically write it out in my daily journal to ensure I keep myself accountable.
What time do you go to bed?
By 11pm I'm usually in bed, and try to sleep by midnight. I love taking makeup and SPF off at the end of the day and getting ready for bed. My skincare routine consists of washing my face with Fresh's Soy Cleansing Milk, using Biologique Recherche's Lotion P50 1970 to tone, TULA's Kefir Pressed Serum, and TULA's Day and Night Cream (which I largely attribute for helping me get rid of some fine wrinkles in my forehead!). Once a week or so I'll use Drunk Elephant's T.L.C. Sukari Babyfacial and Biologique Recherche's Masque Vivant for a wonderfully balanced, deep clean. Afterwards, I love reading various books on my Kindle before falling asleep.
Is there anything you'd like people to know?
Startups are quite popular, and for good reason. It's a fantastic opportunity to dive into an organization that is still nascent enough to allow every member of the team to make a significant impact. It's an incredible experience to be part of that process. However, I'd recommend making sure you do your due diligence before joining one or starting one. Ask yourself the tough questions ("If I'm offered equity, what does that truly mean and how could it impact my time at the startup? What's the end goal for this company? What am I trying to achieve here, either as an early employee or founder, and is that clearly laid out? Does this business plan have legs and fit, or is it more of a 'nice to have' in its market?"), and consult with others you know before making a decision. Once you commit, it's important to be all-in and ready for the incredible ride, but make sure it's the right fit for you.
Want to submit your day-to-day job duties? Fill out the "What She Does" anonymous form here.