Mar. 12 2019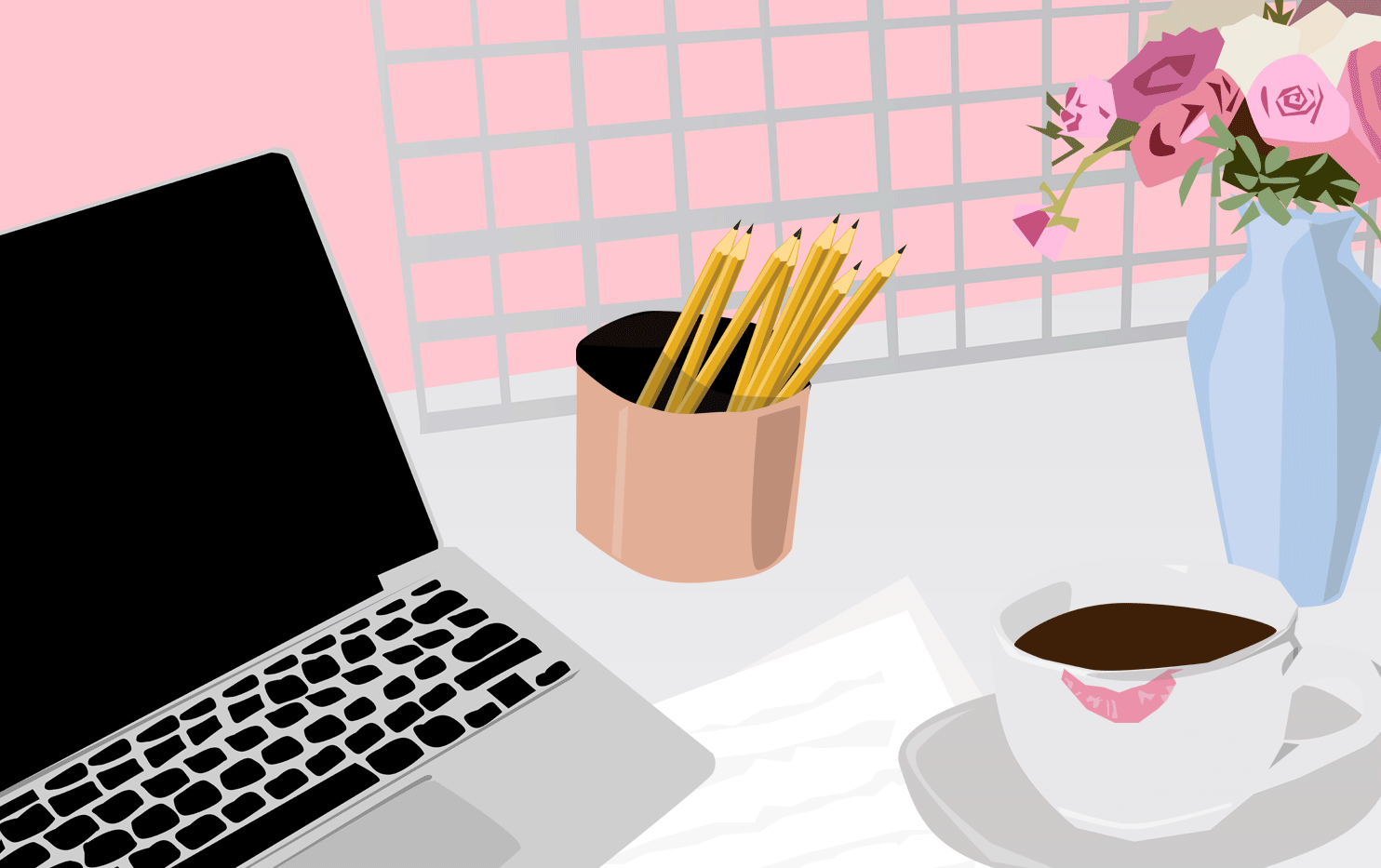 Have you ever wondered what your friends actually do for work? We're not talking about the description in their LinkedIn bio, but what they actually do in their 9-5. As part of our mission to bring you more girl boss content, we're investigating job titles to get the low-down on exactly what they really entail. Curious to know what being an account executive even means? Wondering what a VP in finance does in the afternoon? We're creating more transparency around different jobs, and the salaries and duties that come with them, to help you figure out what you're interested in. Today, read how an executive assistant living in San Francisco spends her workday.
Age: 23
City: San Francisco
Industry: Sports Fintech
Job Title: Executive Assistant
Salary: $50,000
What does your job title mean?
My job title is a way of saying "Jane-of-all-trades." At a startup you wear MANY hats. One thing that never changes is my loyalty to my co-founders. Making sure that they are set up for success day-to-day is my top priority. Doing this involves scheduling, researching and analyzing. The second half of my job is operations. I need to know every system, every person and what everyone is doing usually at all times. This helps me do my job better and direct where things should be, based on the company's needs. Some tasks that I have done include creating our CRM, designing our website, creating a social media strategy, direct hiring, being a culture carrier of the office and so on.
When do you wake up?
I wake up around 7:00am to my two lovely kittens and my fiancé. It usually takes us about 20 minutes to actually get out of bed. I use Glossier milky jelly, priming moisturizer, balm dotcom, cloud paint, haloscope and boy brow (usually in that order). I also use Eczema Honey lotion every morning. My fiancé usually drops me off at work around 8:00am which is awesome. If not, I usually walk 10 minutes to the train station and from there it is a 6 minute train ride to work.
At 9am I am…
Just getting out of my first meeting. I meet with my Co-founders every morning to lay out their days and make sure that everything that they were supposed to do the day before is completed. This is also a great time to be filled in on any company news. I usually print them an agenda for the day then start planning my own day based off of our morning meeting.
At 11am I am…
Usually by now I haven't looked up from my computer. I realize around this time that I haven't had anything to eat so I usually grab a quick snack from the kitchen. It's fruit or nuts. I also snag a cold brew or make myself an espresso and keep trucking on. By 11am, I have usually completed all of my administrative tasks and have started working on larger projects like designing a structure for our customer success strategy. I also have most likely helped a few teammates out with tasks.
What does lunch normally look like for you?
I almost ALWAYS work through lunch. I usually pack my own lunch and make sure I eat outside. Since I live in an amazing part of California, I try to work outside as much as possible. My lunch is usually something frozen from Amy's or leftovers. I sometimes ditch what I have and grab a salad from Sprout's or an açaí bowl from Bare Bowls (my two faves).
At 1pm I am… 
This is the time I sort of hit a wall. I seriously work my butt off all day so this is when I kind of catch my breath. At this time I will reflect on what I have done already that day and cross-check it with my to-do list. There is something that comes up that needs direct attention almost every day so my daily plan for myself has to be flexible. I usually take this time to call/check-in with different departments to make sure that everything is running smoothly and give them any valuable information/insights.
At 3pm I am… 
Intern time!! I LOVE when 3:00pm hits. This is when our interns come in. The work they do is SO valuable. I usually manage 1-2 interns at a time, however, that is going to scale in the next few weeks. There are many tedious aspects of the work I do such as formatting excel sheets to integrate properly with our CRM, so it is awesome for me to give them work that makes my life so much easier. They also have SOOO many awesome ideas. I totally love working with them and helping them achieve their goals in any way that I can.
At 5pm I am… 
Around now my fiancé is blowing up my phone asking if he can pick me up from work! I always hesitate because there is so much for me to do and I honestly hate leaving work knowing people need me. At this time I usually give in and tell him to pick me up because I probably am overwhelmed af and want to clear my head for a bit.
How does a workday end for you?
I finally made the realization that I HAVE to have some sort of work-life balance so I try to leave by 5:30pm. Before I leave work I do 2 things: I check to see what I still need to do and I plan out what my Co-founders need to tackle tomorrow so I am ready for our morning meetings.
What do you do after work?
I cook dinner almost every night. It is my de-stressor. I love to recreate modern dishes and make them vegan! Cooking usually takes about 2 hours for me so as things are cooking, I do yoga. My yoga sessions typically last 1-2 hours. After yoga and dinner, I do some more work. I break down things I need to do in 3 tiers. I usually do my top tier tasks at work and save the lower tasks for home. I also am trying to grow my Instagram so I engage on social media for about an hour, post one photo a night and usually put my yoga sessions in my story. At this time it is usually around 9:30pm. I watch one to two episodes of The Office and start to get ready for bed.
What time do you go to bed? 
I usually go to bed around 10:00pm-10:30pm. I wash my face with just water and brush my teeth. I also swish coconut oil for 5 minutes before bed to get rid of harmful bacteria. Once I'm finally tucked into bed, I usually am on social media for about an hour. I always keep my phone plugged in since I am notorious for falling asleep with it in my hand haha.
Is there anything about your job that you'd like people to know?
An executive assistant is NOT an easy job. I have a sense that people think we just schedule a few meetings here and there and provide some great office snacks but that couldn't be farther from the truth! I do all of that and more within 15 minutes. My time is SO valuable during the day so I need to make sure I fully understand what goal we are trying to reach as a company and keep that in mind with every task that I do. I wouldn't trade my job for anything in the world. I absolutely love working on complex issues, finding solutions and being the face of company culture while doing it all.
Want to submit your day-to-day job duties? Fill out the "What She Does" anonymous form here.