Mar. 14 2019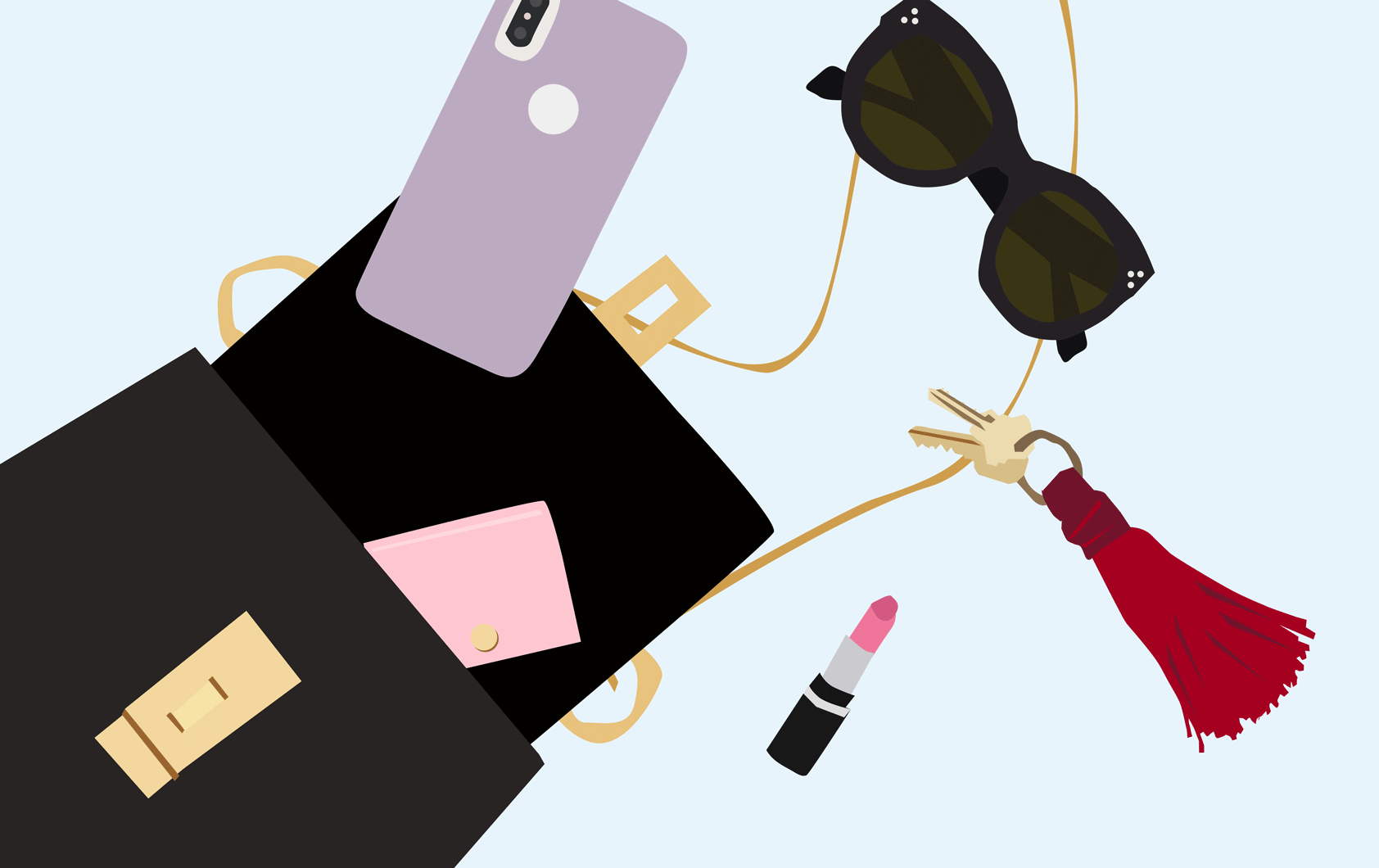 Joy Isaacs is the CEO and Founder of ARgENTUM Apothecary, a brand that combines innovative science with the uplifting spiritual ethos of finding beauty through balance. The company sells award-winning skincare that utilizes the inherent strength of Silver Hydrosol & DNA HP to create unique and powerful formulas. Born and raised in South Africa, Joy was inspired to start ARgENTUM in 2010, after undergoing major surgery that used silver-infused wound dressings. After experiencing the healing properties of silver firsthand, she moved to London, worked with scientists to establish a luxury range, and her brand was born. Nowadays, the company can be found on major retailers like Net-a-Porter, and Joy is especially excited about its latest launch, a nourishing milk cleanser called la lune de velours that took three years to develop. This founder is constantly traveling across the globe. Below, she tells us about her must-haves when flying.
How often do you travel? Are these trips mostly domestic or international?
As ARgENTUM has grown there has been a lot more opportunity to travel internationally. It's amazing to experience countries I would not have necessarily visited, only to find they far surpassed what I held in my imagination. With so much international business travel required for ARgENTUM, I tend to stay local for personal holidays and visit places in the United Kingdom, such as Cornwall, Ireland and Scotland.
What type/brand of bag do you use as your carry-on?
I love my Anya Hindmarch bag, the Vere Soft Satchel in Claret. It's the perfect size to carry everything I'll need on the flight, and the pockets are easily accessible, so I can reach my passport, tickets, phone and card holder easily. It even has interchangeable straps in different shades and lengths so that I can alter it from a day to an evening bag in seconds. It was a bit of a surprise choice in colour for me as I would usually choose black, but this gorgeous claret shade goes with everything, and it pulled me out of my colour comfort zone.
What I put in it:
Neck Pillow. This trusty travel friend cannot be left behind as there is always regret when I do. I have ended up in a neck brace, with my back out from not having sufficient neck support during a long-haul flight. Over the years I have used various different designs, but I find the blow-up version that folds away neatly to be the best.
Miu Miu Madras Love Card Holder. I love that it is silver and has a little red heart, which I keep pushing like a button expecting some type of magical result. I leave my bulky wallet at home, to travel with something slimmer and more compact. It is easy to slip in and out of my bag for those spontaneous duty free in-flight purchases.
Mac Faux Lipstick. A must-have for my bag, lipstick is an instant pick-me-up before any important meetings or evenings out. This favourite shade is on repeat purchase and I'm in constant fear that they will discontinue it. Having written this, it has become clear that I need to seek therapy in letting go of the faux.
Asthma Pump. I have been asthmatic all my life and never travel anywhere without my blue asthma pump which has become a safety net of sorts, an accessory one might say. Like any medication it is reassuring to know it is on hand if I need it.
Bon Voyage la potion infinie 14ml. This petite travel version of ARgENTUM's la potion infinie is perfect to keep my skin hydrated on flights, as well as for moisturizing chapped lips. I even use it to wipe under my eyes to clear any mascara that has fallen down my face mid-flight, using an earbud lightly coated in cream, plus it then doubles as an under-eye moisturizer. I love multi-use products and the ARgENTUM range allows me to utilize one product for multiple purposes.
ARgENTUM archetype cards. I always carry a deck of 12 ARgENTUM archetype cards. I love using these cards as a way to clarify tricky business decisions or momentary issues. I really trust and use my intuition frequently, and the cards allow me to tap into my subconscious through their powerful symbolic imagery.
100% Silver Hydrosol spray. Silver Hydrosol, a Colloidal Silver solution is one of the main active ingredients used in our skincare products, due to its powerful antibacterial properties. I use this silver water on its own in dropper or spray form. It's easy to pick up bugs when you travel, so I spray it onto my face and hands, as well as into my mouth.
Weleda Ratanhia Mouthwash. The side-effect of traveling long-haul is lack of sleep which tends to make me prone to mouth-ulcers and cold sores. I use this natural, plant-based mouthwash, not only to ensure my breath stays fresh, but have found that it heals and prevents ulcers and cold-sores very effectively. In combination with the Silver Hydrosol it is even more effective, so I use them together for best results.
Fragrance. I always carry a prototype of one of our ARgENTUM archetype fragrances. We're looking at new and innovative bases that work as a carrier for the fragrance – so there is a lot of research and development involved. This week I'm traveling to Madrid and I'm using the JESTER, which makes me feel light, fresh and fun, but it also feels quite classic and wearable.
Apple AirPods. I download music and films to listen to or watch during longer flights. These incredible ear buds are a vast improvement to anything handed out as standard and I'm free to move about without them ripping out of my ears by being caught on an armrest or food tray. The sound quality is excellent and helps me to zone out, at least until touch-down.