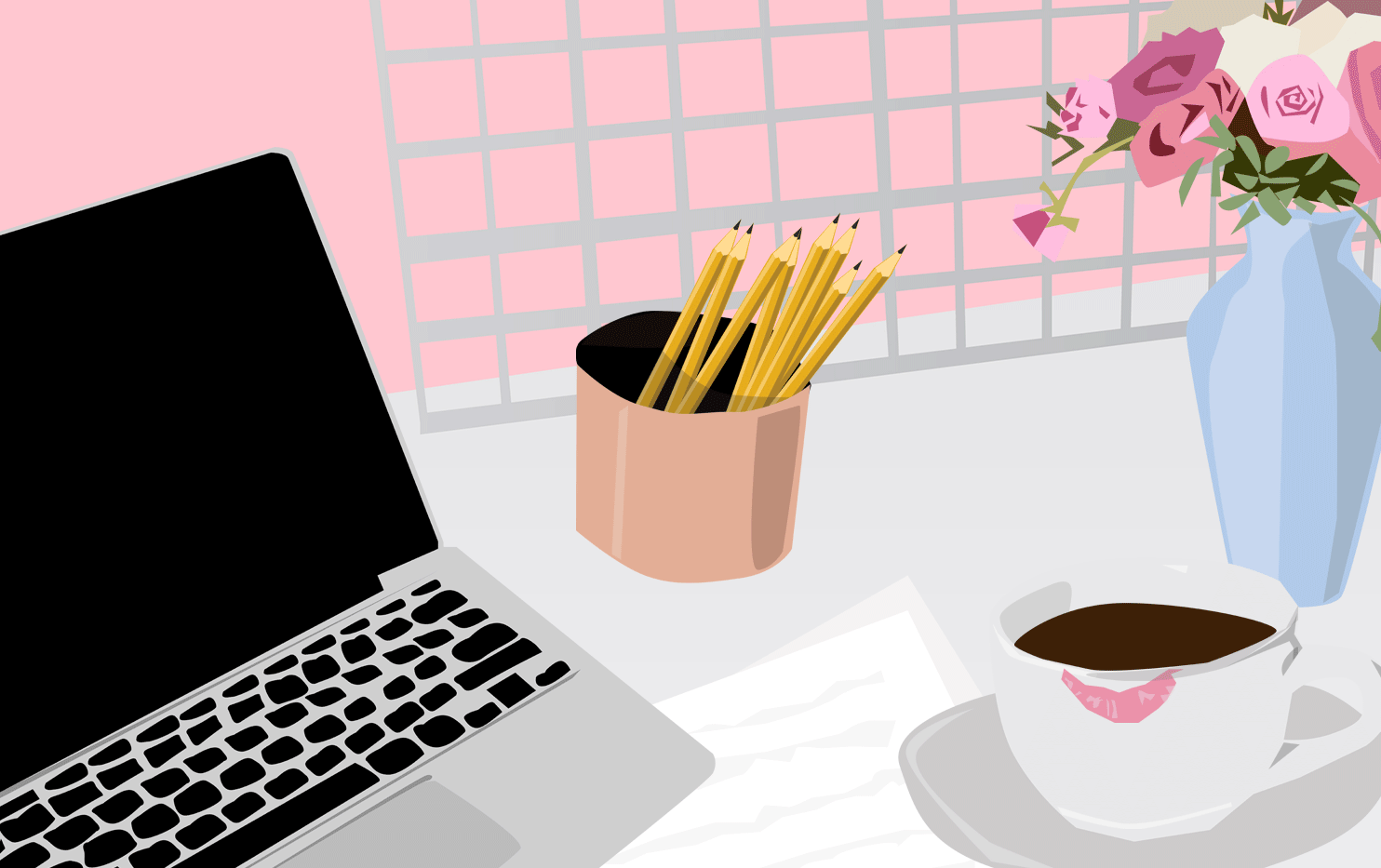 Have you ever wondered what your friends actually do for work? We're not talking about the description in their LinkedIn bio, but what they actually do in their 9-5. As part of our mission to bring you more girl boss content, we're investigating job titles to get the low-down on exactly what they really entail. Curious to know what being an account executive even means? Wondering what a VP in finance does in the afternoon? We're creating more transparency around different jobs, and the salaries and duties that come with them, to help you figure out what you're interested in. Today, read how a nanny living in Denver spends her workday.
Age: 28
City: Denver
Industry: Childcare
Job Title: Nanny and Household Manager
Salary: $63,000
What does your job title mean?
Being a nanny is so much more than people think. I despise being called a babysitter. A nanny is a caretaker, teacher, parent, sibling, nurse…all wrapped up in one. Household management is sort of like being a personal assistant, but to an entire family at once. You plan travel, coordinate meetings, do the meal planning, schedule play dates, interact with teachers, and even hire other household employees such as maids and event planners. Oftentimes you educate parents on how to parent – that may sound uncomfortable but that's why you were hired! I specialize in first year care and have been hired by some first time parents to walk them through that uncertain first couple of years in a child's life.
When do you wake up?
I wake up each day around 6am, and go through a very quick morning routine. I like to sleep in. Because I'm working with kids all day I usually don't do much to my hair or makeup. Cleanse, moisturize, and spf, maybe concealer if I really need it, but working with kids, I assume at some point during the day I'll end up with food or art supplies splattered on my face. I eat breakfast and take my coffee to go. I'm at work a little before 7am to wake my charges and start getting them ready for school. I get the kids ready while their mom gets ready for work. Dad is gone by the time I arrive. Mornings are by far the most hectic part of the day, making breakfasts, packing lunches, and making sure everyone knows their schedule for the day.
At 9am I am…
By now I have taken the bigger kids to school and have my youngest charge back at the family home. She is 18 months old. She will generally be ready for her first nap by 10am, so we have a snack and read books to get her prepped for that. During her nap I make any phone calls or arrangements I need to for the week. Part of my job is doing inventory on the groceries and making sure supplies like diapers are stocked. I also keep track of the kids' schedules. I have 4 children under my care in my current position, aged 18 months to 12.
At 11am I am…
By 11am the toddler is awake. She is usually eager to do something fun, so we get her dressed and then head to the city to go to the park, the library, the zoo, or a science museum. Midday with the little one is my favorite part of the day. She's easy to get along with and it's a nice break to hang with only one kid between the madness of before school and after school. I also tend to get a lot of casual exercise during this time, chasing her around. My favorite nannying jobs are actually working with just one kid. I think they tend to get more out of this type of childcare, since it is very personalized.
What does lunch normally look like for you?
I find it almost impossible to eat lunch with the kids around. I spend so much time getting theirs ready and getting them fed I don't have much time for myself. Often my lunch is just scraps of theirs! On days I only have the toddler at lunch time, we'll pop into a little restaurant to eat. Sometimes I'll pack her lunch if we won't be anywhere where I can get her something healthy. I have $200 cash per week for the kids' meals and activities (paying to get into a museum for instance), but a lot of that goes to eating meals on-the-go since the youngest is growing up a bit and doesn't want to stay home all day.
At 1pm I am… 
Gearing up to pick up the preschooler, who is 4. She is done with school at 1:30pm, and generally leaves her school exhausted. We have a snack and do something quiet like go to the library or a duck pond. Oftentimes she ends up sleeping through this period of time. If I need to pick anything up for the house I usually take the girls with me to run errands.
At 3pm I am… 
Picking up the older children and heading back to the house. Things start to get hectic again. The older kids are usually rowdy after school but need to get their homework done. All four siblings together can be a little wild. I put the toddler down for another nap and the four-year-old usually colors or plays outside while the big kids do homework. I make some kind of snack to hold them over. The kids have been really into all kinds of creative snacks so I dedicate a Pinterest board to this purpose alone so I don't run out of ideas.
At 5pm I am… 
Meeting with the kids' mom. Mom arrives home at 5, or I meet her with the kids somewhere. When we meet out we usually get drinks and she covers the cost so I don't mind. We get along really well and I find that a good relationship with the parents is the most important aspect of a nannying job. We go over the kids' days, figure things out for the rest of the week, discuss any issues or ongoing plans with each kid and with other employees in the house, and then part ways.
How does a workday end for you?
I'm usually done by 6pm at the latest, sometimes even by 5:15pm if there isn't much to discuss with the parents.
What do you do after work?
My husband is done with work hours before me, he is usually home by 4pm, so as soon as I'm off we will meet friends for a drink, or just make dinner at home. I usually need about 30 minutes after work to just be in a quiet space. I love working with the kids but it can get crazy and I do feel like I need to decompress! Once a week I go over the family calendar, we use a shared google calendar but it's my job to keep it up-to-date. I will actually usually do this on a Sunday because I'm just too tired after work to be very productive. Any special projects like vacation plans or teacher conferences are also usually weekend work for me
What time do you go to bed? 
I go to bed around 9:30pm or 10pm at night. I generally shower before bed (or even right after work) because, like I said, my job can can get messy! I do my skincare routine, make tea, and usually binge watch Netflix with my husband. We both wake up early for work so we can't stay up late like we used to.
Is there anything about your job that you'd like people to know?
Nannying is much more complex than babysitting, and I think that is important for people to realize. I have been a full-time nanny for years now and I can't even compare it to the date night babysitting I did as a teenager. People seem confused that this is what I've done after college, but I find the work rewarding, and it pays well. People don't think of nannying as a "real job" but when you stick with it and gain the experience to do it professionally, it becomes one! Nannies are often the people who have the most influence on a child. In my case, I spend more time with the kids than their parents do. If you're looking to become a professional nanny, keep more than the day-to-day in mind – you will get attached to children who are not your own, and form a lifelong bond with them. This makes for a rewarding but sometimes high pressure line of work!
Want to submit your day-to-day job duties? Fill out the "What She Does" anonymous form here.