Mar. 25 2019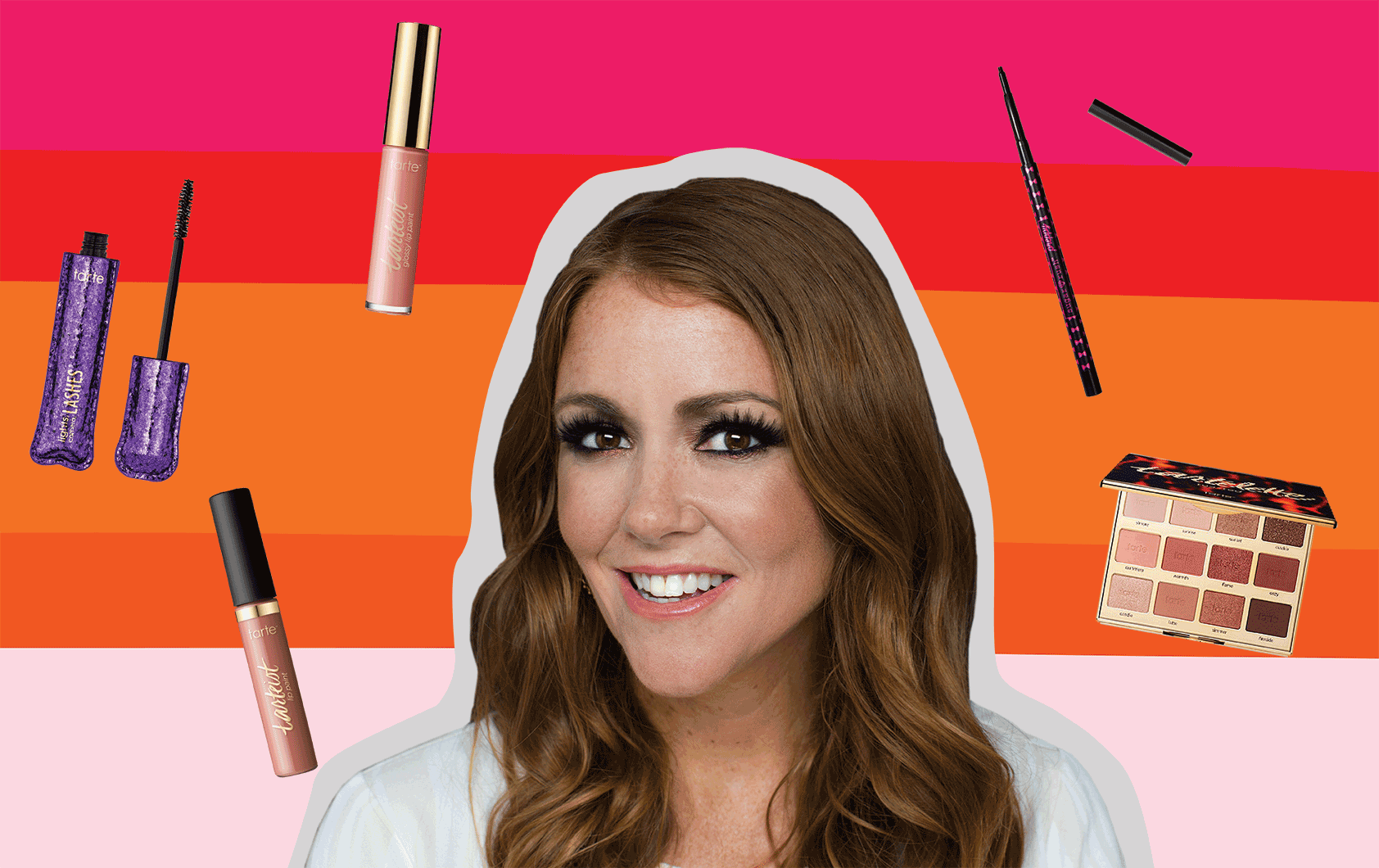 Maureen Kelly is the Founder and CEO of Tarte Cosmetics, the incredibly popular cruelty-free, high-performance natural beauty brand you know and love. Always creating makeup from unlikely materials from a young age, Maureen was getting her PhD at Columbia University when she decided to drop out and pursue her passion. What began with a cheek stain that sold at Henri Bendel, has developed into a brand sold in over 190 countries around the world–including at Ulta Beauty locations. Now that's what we call a beauty boss. Below, this makeup mogul breaks down her morning routine and tells us all about the rituals she follows before a busy day at the office. But first, we asked Maureen to share a list of her favorite Tarte products and how she uses them, in honor of Ulta Beauty's 21 Days of Beauty event.
Maureen says…
Tarte tartelette Toasted Eyeshadow Palette: This is my "desert island palette" – it's the perfect size to bring on-the-go & I always have it in my bag. I'll use it to create anything from a subtle bronze to a sultry smokey eye (50% off at Ulta Beauty on March 29!).
Sugar Rush by Tarte Preppy Precision Eyeliner: I love this vegan gel eyeliner because of how precise it is. It's 4x skinnier than the average liner, so you can either get a super tight line or create the perfect, precise wing. And it does NOT budge – it's waterproof, sweatproof, & smudgeproof for 12 hours (50% off at Ulta Beauty on March 31)!
Tarte Lip Paint & Glossy Lip Paint: I always line my lips before using our matte & creamy liquid lip paints – it helps create a barrier for the lipstick, & honestly it helps me stay inside the lines (50% off at Ulta Beauty on April 4)!
6 A.M. I wake up, check my email for any urgent fires, then immediately check Instagram. I'm obsessed with connecting with our "tartelettes!"
6:30 A.M. Right after I get up I like to squeeze in a quick workout. Sometimes I'll spin, other times I'll use the elliptical or take a walk. Anything to start the day active & feeling awake.
7:00 A.M. After working out I'll take a quick shower before the boys get up. Always in my routine: I wash my face with my Clarisonic (side note: what did we do before the Clarisonic?!) & Rainforest of the Sea™ Deep Dive Cleansing Gel, wash my hair with Alterna bamboo volume shampoo, which makes my hair feel fuller, & then apply the anti-frizz conditioner which works awesomely in the Florida heat & humidity. After getting out I'll apply our Maracuja C-Brighter™ Eye Cream, which makes me feel instantly awake, thanks to the light-reflecting particles, smooth a few drops of Maracuja oil over my face, & top it with our new Babassu Foundcealer™ vegan skincare foundation SPF 20. I'll comb in some Dry Bar Cream Soda smoothing cream through my damp hair and then let it air-dry.
8:00 A.M. By this time, the boys are up & looking for breakfast. My husband's a great cook, so we'll all gather in the kitchen and the boys will hand him all of the healthy ingredients & cook together. Pancakes, eggs, & fruit are typically on the menu.
9:00 A.M. Following a delicious breakfast, the boys are off to school & we're off to work! I'm usually in the office by 9:30am. I like to take 5-10 minutes to myself in the morning to think & mentally prepare for the day before completely diving in. I feel like that short time helps me look more awake (& less like the sleep-deprived mom I am!) and feel ready to tackle my crazy schedule!