Apr. 9 2019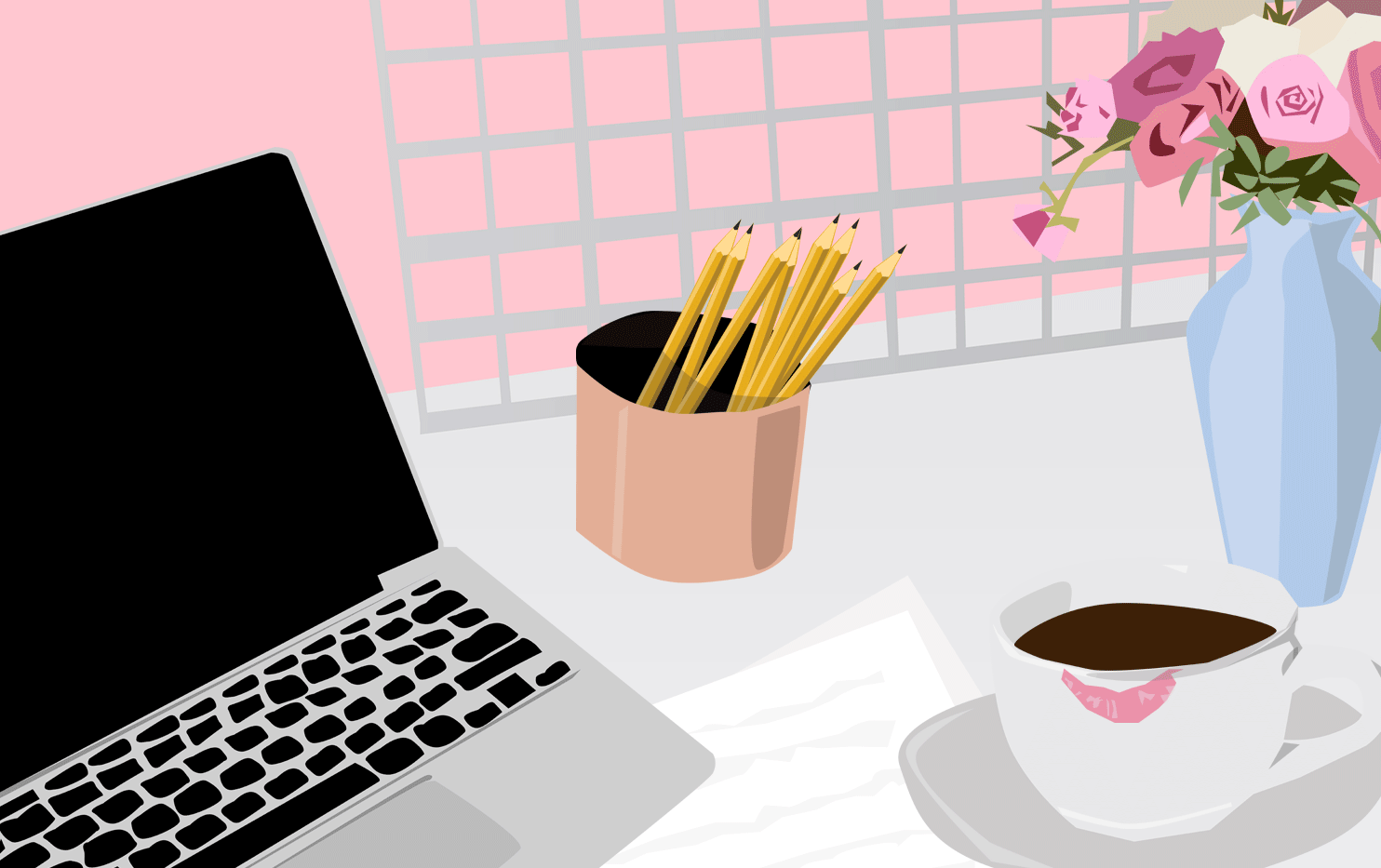 Have you ever wondered what your friends actually do for work? We're not talking about the description in their LinkedIn bio, but what they actually do in their 9-5. As part of our mission to bring you more girl boss content, we're investigating job titles to get the low-down on exactly what they really entail. Curious to know what being an account executive even means? Wondering what a VP in finance does in the afternoon? We're creating more transparency around different jobs, and the salaries and duties that come with them, to help you figure out what you're interested in. Usually, these interviews are anonymous and are published without the company's name, but today we're shaking things up a bit to spotlight an incredibly interesting woman who just so happened to design two Emojis you probably use.
Name: Megan O'Neill
Career/Title: Product Designer at PayPal
City: San Jose
Industry: Technology
What does your job title mean? What does your job entail?
I'm a lead Product Designer, so my day is dedicated to thinking of creative solutions to ensure our products will provide the best experience for our customers. I work directly with our engineers, product managers, business development, and legal teams to come up with new approaches to the user experience and how that might work from a technical and regulation standpoint.
When do you wake up?
I get up at 6:00 a.m. every morning. I have a three-year-old daughter that I usually wake up around 7:00 a.m., so the hour after I wake is my personal precious time. It's often the only alone time I have in the day, so it's my opportunity to think without distractions and be creative. I'll spend some of this time working out while catching up on the daily news and my blog reading. I then get into the shower, and that's usually where I begin my creative process by sketching out my ideas on the glass doors. A few of my ideas that began as just a shower sketch have actually come full circle and been approved as patents, which has been fun to see!
At 9am I am… 
Getting into the office. At this point, I will have already checked my emails from the morning and triaged my to-dos for the day. I've also connected with friends over video chat (Marco Polo); it's really important to balance out work and life with staying in touch with friends. I have a really tight-knit group of girlfriends and I'm always inspired by the cool things they have going on. On my commute in, I work through new ideas that I've started brainstorming that morning. This way, when I get into the office, I can immediately log into our patent portal and document the idea while it's fresh. I'll also do some competitive research on the topic, so when I have an opportunity to speak with one of our patent lawyers I've developed a solid foundation.
At 11am I am…
A big part of my morning is not only focusing on what I need to do but making sure our team is running well and feeling good. Creating a fun and dynamic environment is a big focus for me. While we all have our day-to-day tasks to complete, I also try to encourage my team to seek out ways to learn new skills and even explore areas of interest outside their day jobs. This is something that's really helped me bring my best self to work.
What does lunch normally look like for you?
I always eat my lunch at my desk – definitely not something we encourage – but I do this so I can ensure I leave right at 5:00 p.m. I do meal prep and planning on the weekends so I know I'm packing myself and my family a delicious and nutritious meal.
At 1pm I am…
In the afternoon, I'll go take a walk around campus – I call it "recharging my introvert batteries." Sometimes I'll stop by the PayPal Innovation Lab to kick around an idea I might be working through with our Director of Innovation, Michael Todasco. The Innovation Lab is one of my favorite programs at PayPal. It's open to all employees to come together, think differently, ideate and inspire one another. It's really allowed me to flex my creative muscles and apply out-of-the-box thinking to my job. I've actually had the most patents filed of any female inventor at PayPal last year and was named one of PayPal's top inventors for the past three!
At 3pm I am…
We usually have a team standup meeting at this time to make sure everyone is on the same page. It's important to me that everyone is staying motivated and feels like they have the support they need. Usually during this time in the afternoon is when I have the opportunity to meet with some of our patent lawyers to talk about the feasibility of some of my ideas. These meetings are great for me to think about how I can better strengthen the justification for the patent and tying it to our portfolio.
At 5pm I am…
My goal is to be out the door by 5:00 p.m., so I can get home to my family. I'll queue up anything that I need to cover in the evening and set my to-do list for the next day to stay organized before checking in with my teammates and heading out.
How does a workday end for you?
I like to think about my accomplishments from the day and create a "ta-dah" list. I feel like everyone has their to-do lists, but I think a "ta-dah" list is just as important to stay motivated. It helps me to leave the office and smoothly switch gears to my personal life. It's important to have that balance.
What do you do after work?
Right when I get home, I put down my book bag and immediately start cooking dinner. I love to cook, and my goal is to have four home-cooked meals for my family during the work days (we usually order in from our favorite neighborhood pho restaurant on Fridays).
After dinner is when we have sacred family time, during which my husband and I each have one-on-one time with our daughter before putting her to bed. After we put her down, we have about two hours to decompress and do whatever we want. This has turned into my peak creative time that I sometimes devote to side projects. Recently, I actually designed two of the emoji that were approved by the Unicode Consortium – the receipt (you can find on your phone now) and most recently the flamingo (available for use later this year)!
What time do you go to bed?
When 10 o'clock strikes, I stretch, meditate and then go bed. We usually fall asleep while watching reruns of our favorite shows on Netflix.