Apr. 11 2019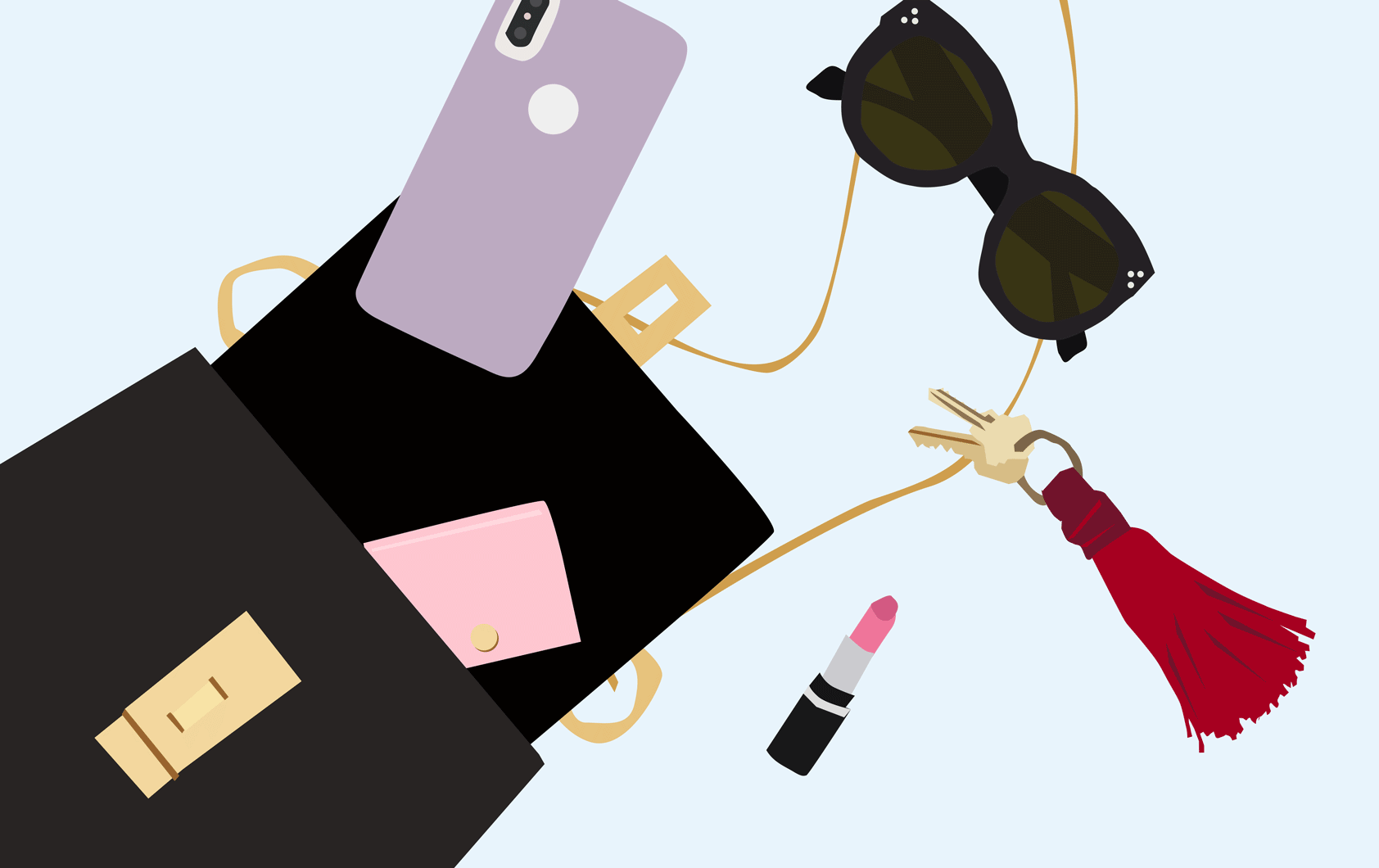 Bouchra Ezzahraoui is the co-founder of AUrate, a sustainable jewelry company made with durable materials, transparent pricing, and tangible giving. With the motto that "beautiful jewelry shouldn't have an ugly side," the company insists on the highest ethical and environmental standards for every ounce of gold and carat of diamond they use. The ninth child of ten kids, Bouchra shares she's still often called "number nine," by her father, and used to have a passion for high-speed go-karting. Constantly on-the-go running her business, we asked this entrepreneur what she packs in her carry-on when traveling. Find her must-haves below. 
How often do you travel? Are these trips mostly domestic or international? I love traveling, it's my meditation. I do both, but mostly international – I have a 3-new-countries-per-year rule. Even long weekends work for me!
What type/brand of bag or carry-on do you use? My husband gifted me his old Rimowa (more vintage I'd say..) with stickers all over it, we get a fun sticker whenever we go somewhere new. It has sentimental value and reminds us of all the places we've been to. It's starting to look very cool now.
What goes in it:
Benefit's Brightening Concealer. I discovered it a few months before my wedding and have never looked back. I love it! It's been my saviour for giving me that 8-hour sleep glow even when I only get four.
Dior Addict Lipstick. I don't like a ton of makeup – I much prefer a natural look, so I use Dior Addict. I keep "It Pink" with me for a touch of brightness and turn to Rouge Dior 771 radiant matte for dressing up more.
Glossier Boy Brow. Most commonly found in my small Chanel makeup bag for a natural striking look. Even without eye makeup, it can really bring life to your face (I use the dark brown shade).
Cowshed Lip Balm. I'm a sucker for a beauty hack and my favorite is using a bit of lip balm or gloss on my cheeks as a highlighter. It gives a non-greasy glow. The perfect non-makeup makeup look!
Black Pen. Believe it or not, I've had this pen for seven years. I got it in my Goldman Sachs days and have kept it as a lucky charm. So I suppose it serves many purposes!
Laptop and AirPods. I feel like these go without saying, but when you're constantly traveling and building a business they are a must!
 Oud Ispahan by Dior. I love anything Oud & rose. Especially when traveling it's nice to feel and smell fresh. Depending on the season or the occasion, my go-tos have varied from Dior to Rose d'Arabie by Armani Prive and Divine Oud by Cavalli.
2 Band-aids. Because you never know! These are a permanent fixture in my bag. I keep them in an AUrate pouch (a favorite as well).
L'Occitane Hand Cream. The best thing to remember when traveling is to hydrate. This goes beyond drinking water! I hate the feeling of dry skin after a flight, so I keep this cream with me as my little on-the-road spa.
Notebook from a conference. This one goes hand-in-hand with my pen. Traveling always gets my creative juices flowing and I take some peace of mind knowing I can write ideas down wherever I am (aside from on my phone!).