Apr. 16 2019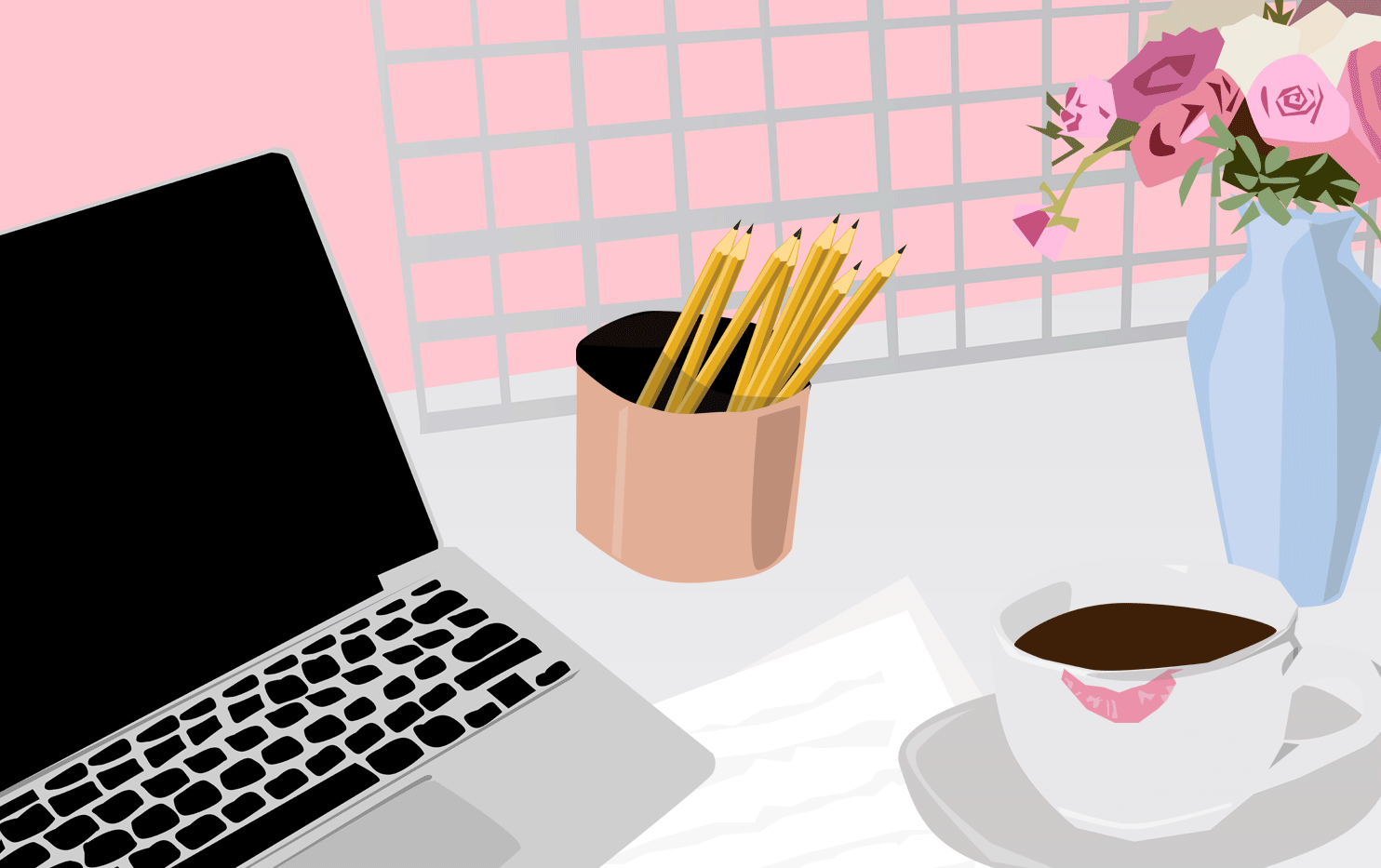 Have you ever wondered what your friends actually do for work? We're not talking about the description in their LinkedIn bio, but what they actually do in their 9-5. As part of our mission to bring you more girl boss content, we're investigating job titles to get the low-down on exactly what they really entail. Curious to know what being an account executive even means? Wondering what a VP in finance does in the afternoon? We're creating more transparency around different jobs, and the salaries and duties that come with them, to help you figure out what you're interested in. Today, read how a design analyst living in NYC spends her workday.
Age: 23
City: New York City
Industry: Fintech
Job Title: Associate Analyst, UX Design
Salary: $75,500
What does your job title mean?
I'm a UX designer – I'm designing digital experiences (sites, apps) for customers & clients, both on the visual side (incorporating brand, messaging, etc.) and on the functional side (how does a user achieve a certain task? What functionalities are necessary for this particular experience?). My company makes both B2B and B2C products so often I'm jumping between customer-facing products that tend to be easier to use & more universal, and client-facing products that are more highly specialized and have a bit of a learning curve to both design and use.
When do you wake up?
I wake up around 7 or 7:30am depending on how much I hit snooze. My morning routine consists of putting on some makeup and having a quick yogurt & chai (with oat milk) before running off to work.
At 9am I am…
Either just getting into the office or already in. I give myself around 30 minutes to get settled – grab a tea, some water, some morning snacks, say hello to my fellow team members. By 10am I'm already in my first meeting, which is usually a standup with my project team to talk about what we're about to get done.
At 11am I am…
If I'm not in meetings with product managers and/or developers, I'm grinding on creating seamless flows to share with said product managers and developers. I'm also responsible for handling my team's design system, so often I'm jumping between flows and the design system as a whole to make sure everything looks and sounds right.
What does lunch normally look like for you?
It really depends on the day. I try to bring in lunch from home daily, but sometimes I don't have time to prepare something and have to run out and grab some sushi or salad before getting back to work. If my day is light, I'll take an actual lunch break and eat with my friends in the break room; otherwise I'm eating at my desk while continuing to work.
At 1pm I am… 
Grinding on those flows & design systems again. Unless I have another meeting. These meetings usually consist of sharing my work in progress with a team of designers, product managers, and sometimes developers, to see if I'm on the right track or if any functionality is missing. I also spend a lot of time collaborating with content designers (AKA UX writers) who help me come up with the proper terminology & instructions to include in my flows.
At 3pm I am… 
Grinding some more. Sometimes I'll have meetings with product to discuss UX requirements – what functionality is important for this release, how things will have to work on the backend and what it might mean for the frontend.
At 5pm I am… 
Getting ready to leave by 5:30pm at the latest. My company really emphasizes a strong work/life balance, and often I'll have international calls at night so I like to get home with enough time to make dinner before these calls start.
How does a workday end for you?
I'll leave around 5 or 5:30pm, unless I have an evening call in which case I'll leave around 4 or 4:30pm. I don't really have a set end-of-workday routine, I usually just leave when I feel like I'm in a good place to stop working. Usually that means when I feel my flows are ready for a critique the following day.
What do you do after work?
Usually I'm having a home-cooked meal and winding down with some TV, reading a book, or working on a freelance project (which usually expands beyond UX and incorporates other sorts of design). Sometimes I'll try to attend a networking event or grab dinner with a friend in the area.
What time do you go to bed? 
I usually shower around 9:30 or 10pm so I can get in bed by 10:30pm. I stop looking at screens around that time – I leave my personal & work phones charging across the room from my bed so I'm not tempted. Then I wind down with a book and some incense before passing out at 11pm.
Want to submit your day-to-day job duties? Fill out the "What She Does" anonymous form here.