Apr. 30 2019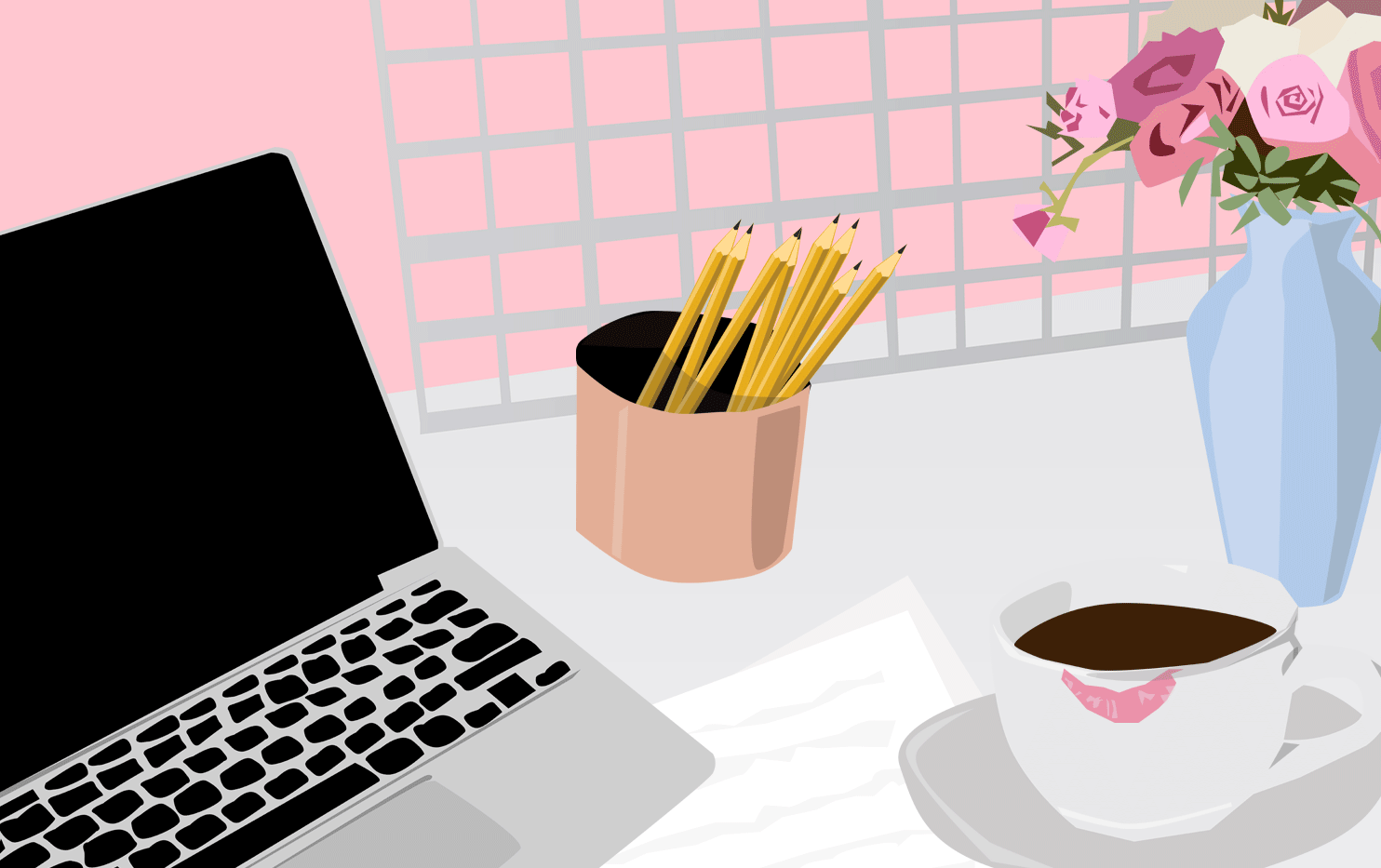 Have you ever wondered what your friends actually do for work? We're not talking about the description in their LinkedIn bio, but what they actually do in their 9-5. As part of our mission to bring you more girl boss content, we're investigating job titles to get the low-down on exactly what they really entail. Curious to know what being an account executive even means? Wondering what a VP in finance does in the afternoon? We're creating more transparency around different jobs, and the salaries and duties that come with them, to help you figure out what you're interested in. Today, read how an assistant skincare buyer living in NYC spends her workday.
Age: 24
City: New York City
Industry: Corporate Retail
Job Title: Assistant Buyer – Skincare
Salary: $60,000
What does your job title mean?
In corporate retail for a large, public company, buyers function as business owners of specific departments. We are the main point of contact to vendors and therefore need excellent negotiation and relationship skills. We use our left brains to oversee the financial health (orders, sales, stock) of our business and aim to hit sales and inventory targets monthly, quarterly, and yearly. Alternatively, we use our right brains to think of creative ways to appeal to customers through branding, print and online marketing, unique assortments, collabs, events, digital campaigns, etc. As an assistant to a buyer, I execute her vision and help manage projects and follow-ups.
When do you wake up?
This totally depends on the day. My company pushes for a flexible work environment, so I am able to get into work by 9:15am without side eye. Sometimes I'm up early for a y7 yoga class, but most days I'm up by 8:10am. As someone who works in skincare, my nighttime and morning routines are as fun as they are necessary for my job. Its during these times I test products brands have sent us, whether they be a brand we already house, a new brand wanting to do business with us, or a brand we want to reach out to. My current regimen & favorites: I wash my face (using Glossier milky jelly for the dry, cold air in NYC), apply serum (Sunday Riley CEO) which I mix a couple drops of vegan self tanner into (Coola Sunless Tan Serum) for the ultimate glow. Then I dab on some eye cream (Caudalie Premier Cru), and put on moisturizer (changes based on the season, for winter I like Philosophy Renewed Hope in a Jar). I then put on CC cream with SPF (IT cosmetics), mascara, and under-eye concealer. My hair is usually worn natural, with some Bumble & Bumble brilliantine for the LA girl, slept-in look.
At 9am I am…
Leaving my apartment for my (luckily) short commute, with a homemade green smoothie in hand.
At 11am I am…
Probably in a meeting with a current vendor or being pitched to by a new brand. I love new vendor pitches because they usually involve the founder and I get to see their passion and unique product firsthand. These pitches also vary, sometimes they are political and I solely listen while higher-ups negotiate. Other times, my boss (the buyer) lets me take a pitch solo.
What does lunch normally look like for you?
I try to bring as much as possible, because I usually eat at my desk quickly between meetings. But if I do grab lunch I like getting a quick & cheap (but good) sushi or a New York bagel.
At 1pm I am… 
Having a small post-lunch coffee and prepping for meetings/completing my to-do list. As buyers, we meet with all teams across the company (marketing, finance, store visual execution, digital managers) to constantly advocate for our brands. Each meeting has to-dos that usually need to be done within the week.
At 3pm I am… 
Having a touch base call with a vendor. We have over 85 vendors across the US (and some international). Since many are in different time zones, we usually have calls later in the day to discuss the business, how we are performing vs. last year and our plan, and react as needed.
At 5pm I am… 
Finally getting some alone time to really dive into my to-do list. Most people are trickling out of the office at this point.
How does a workday end for you?
Since I get into work later, I leave later and my last hour and a half is usually my most productive. I am usually out by 6:30pm, but during the months leading up to holiday (corporate retail's busiest time), I could be at work until 7:30/8pm some days.
What do you do after work?
Our vendor events are my favorite! Since we work in NYC, many of our vendors will host pop-up events for new launches or partnerships that we get invited to. Lately, they have been very Instagrammable to get as much UGC as possible. Vendor dinners are also common in retail as a way to grow relationships outside of meetings.
What time do you go to bed? 
I am usually asleep by midnight. I come home, make dinner, go to a workout class, shower, do my nighttime skincare routine (usually with new products I'm testing), and go to sleep. I double cleanse since the city is so polluted, usually mask in some way (clay, sheet, hydrating) then use a retinol (The Ordinary Retinol with Squalane is my favorite) to exfoliate and stimulate the production of new skin cells, while shedding the old, all while I am sound asleep. I love waking up and seeing if the products I am testing actually work!!
Is there anything about your job you'd like people to know?
Being an assistant buyer varies based on the business you are working in. Some buyers are focused more on new vendor acquisition, some more on growing a huge brand to be even bigger. While my job has amazing perks, it is rooted in numbers and reporting. Without hard skills in those areas, it is hard to know what the customer is voting for, and how I can capitalize on that. Also, corporate retail is one of the only industries that is female-dominated, and I love working under strong, powerful higher-ups who started out just like me.
Want to submit your day-to-day job duties? Fill out the "What She Does" anonymous form here.