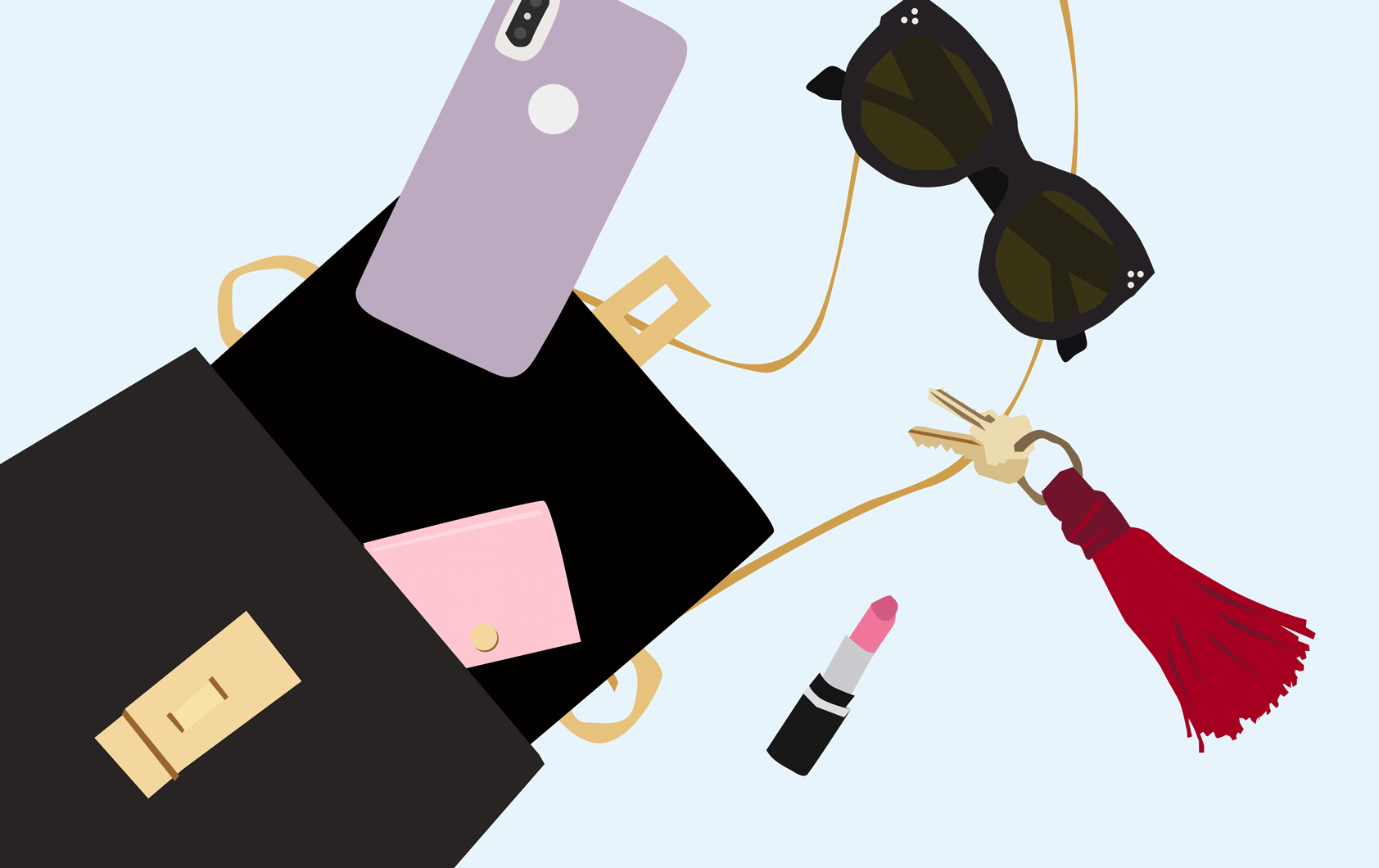 Grace Atwood is the Founder of The Stripe, a lifestyle blog for the fashionable bookworm. We feel seen. Grace's platform is a destination for women of all ages, highlighting beauty, fashion, books, and travel. She also co-hosts the Bad on Paper Podcast, a sort of digital book club, which is currently on tour. Constantly on-the-go, we asked Grace about the products she always makes sure to pack when traveling. Find her must-haves, from books to beauty essentials, below.
How often do you travel?
I travel at least once a month. It definitely depends, though. I was doing a lot of international travel last year, but that's slowed down a bit. We are going on tour for our podcast, so I will be traveling multiple times per week – that's all domestic though and mostly short flights and trains.
What type of bag or carry-on do you use? 
I have the Away International carry-on. I like it as it's small and efficient and the compression system lets it hold a LOT. For my personal item I absolutely love my Sofia Fima tote – it's beautifully made, has tons of compartments to keep me organized, and it holds a lot.
What goes in it:
Summer Fridays Jet Lag Mask.This is my most favorite travel mask! There are so many good ones, but this is my holy grail. I like it because it's very thick and hydrating but you can't see it. I never wear face makeup when I fly and once I'm on the plane I will splash my face with a mist (see below) and then put on a thick layer of this mask. In a pinch this can also double as face moisturizer if you run out… I love a good multitasker.
Caudalie Beauty Elixir. This face mist is just everything! The scent is incredible (and invigorating) and it leaves your skin dewy, glowy, and radiant. Cannot recommend it enough.
My Macbook + Charger. This is a lame one but I'm never, ever without my laptop! One of the benefits of working for myself is that I can travel more, but I'm always writing/working/brainstorming, so I'm rarely without my laptop.
Hand Cream. Your hands can show the signs of aging faster than your face, so it's important to take good care of them! My hands get so, so dry, especially when I fly. So I make sure hand cream is always on my person. Right now I'm into Beauty Pie's retinol hand cream.
Wander Beauty Lip Oil. I love lip balm and I love gloss, and this one is the perfect hybrid. It's super moisturizing like a balm but with a glossy finish, which is really pretty. This is a new favorite, though I love everything Wander makes.
A big cashmere scarf. I always bring a big cashmere scarf. Heidi Wynn makes my favorites. I'm almost always cold on the plane, so sometimes I end up using it as a blanket.
AirPods. I love my AirPods so so much. The sound quality is fantastic, and with these I can charge my phone on the plane and listen to music too.
A good book. This one is self-explanatory but I'm a big reader. A lot of my friends are Kindle people but I prefer real books! I have a page on my blog with every book I've read – you can sort and filter by genre!
Toothbrush, Deodorant, and Floss. Yes, these are boring things but necessary! Especially for a long flight or if you are checking a bag… I wear natural deodorant and have had my bag get lost and not be able to find my "brand," so now it always goes in my carry on. Plus I like to brush my teeth on the plane if it's a longer flight because I'm a bit obsessive when it comes to taking care of my teeth.
Cashmere Socks + Silk Eye Mask. Okay, this is two things but I always take them both for a flight over 5-6 hours; especially if it's a red eye. The eye mask is great for naps or trying to get some real sleep (I love Slip's silk eye masks) and cashmere socks immediately add a little touch of luxury to your trip (even if you're in the back row, middle seat like I was very recently!) My feet tend to swell on longer flights so I always always bring cashmere socks.