Jun. 20 2019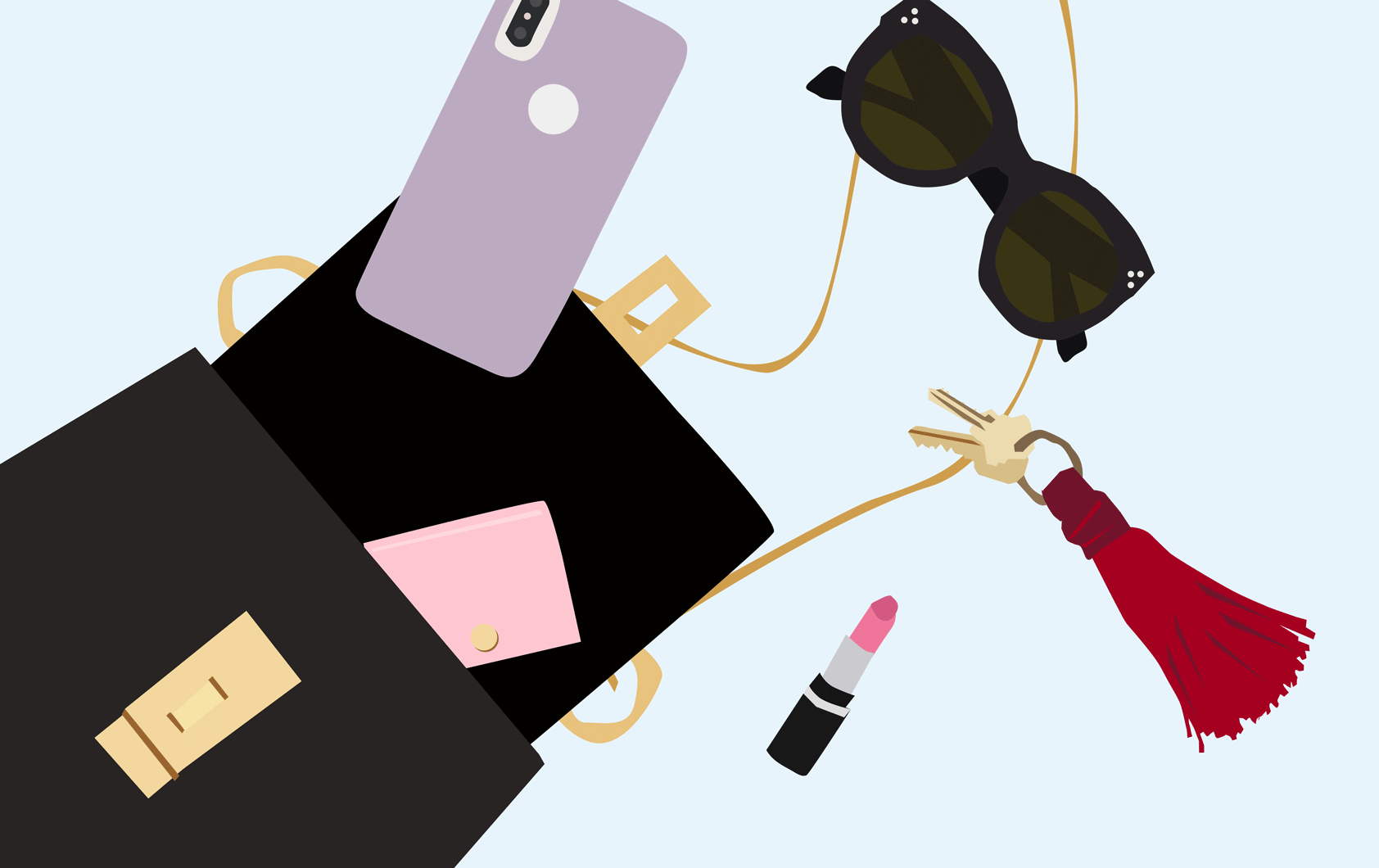 If anyone knows about traveling, it's an on-the-go magazine executive—which is why we're extra excited to introduce this week's "What's in Her Bag" feature. Sarah Conly is the Executive Fashion Market Director at Hearst Women's Group, an impressive role that means working across multiple titles, including Cosmopolitan, Seventeen, and Women's Health. Her multi-faceted job allows Sarah to "dabble in a little bit of everything creatively," something she finds incredibly rewarding, given the fact that no day is like any other. This Louisiana native has lived in NYC for fifteen years, and, when she isn't working on some of the world's top publications, enjoys running in Central Park. We caught up with the media boss and frequent flyer to get the best tips she's picked up on her travels. She shares her tried-and-true carry-on essentials below.
How often do you travel?
At least once a month and trips are half domestic and half international. My boyfriend lives in LA, so we take turns seeing each other every few weeks. Got that flight down!
What type of bag or carry-on do you use?
I recently unearthed my Prada nylon tote bag, which was my first "it bag" purchase circa 1999. Just felt like time to bring it back and it is the perfect carry-on size. It has an exterior and interior pocket so I can find the smaller items in my bag like my ear buds, snacks and gum. Plenty of space to throw all my stuff into.
What goes in it:
Apple MacBook Pro. Plane time is pretty productive for me. I use it to get work done and then stream movies or whatever TV show I'm currently binging. Right now it's The Act on Hulu.
Symphonized NRG 3.0 Earbuds. I always bring a back-up pair of inexpensive headphones because I inevitably can't find my original pair or want to watch one of the plane movies instead of what's on my laptop. The ones the airlines pass out are so bad.
Books and magazines. I still enjoy a hard copy book or magazine so I can underline and earmark the pages. I like reading the mags I work on because typically I'm too busy to check them out unless I'm sequestered on a plane or at the hair salon. Book-wise, I usually read what my fave celebs are recommending. Just finished Circe by Madeline Miller, which was great. Thanks, Gwyneth!
Diet Coke. I am a DC addict! I don't drink coffee so this is my caffeine source and I feel out of sorts if I land somewhere without easy access so I always carry an extra of the mini cans in my bag just in case.
Lancôme Sienna Ultime lipstick. It's the perfect red and a pop of color is nice, especially after a long flight. It's very hydrating too.
Old Céline sunglasses. RIP @oldceline. These have seen better days, but I love the shape and size. Perfect for covering up tired eyes after an international flight.
Klorane eye patches. I have a few flight attendant friends who swear by these! These are great for minimizing the puffiness that comes with flying. I see results right away.
Asobu Flavour U Insulated Water Bottle.Trying to curb my plastics use and I like to mix fresh fruit into my water. This bottle has a sleek design and pretty see-through panel. The bottle itself is pretty thin so it fits easily into my bag.
La Ligne socks. I was gifted a cute pair for the holidays a few years back. These have a winky face design and come in handy when going through the airport security line.
Altoids minis. Small, but mighty breath freshener because fresh breath is a must.