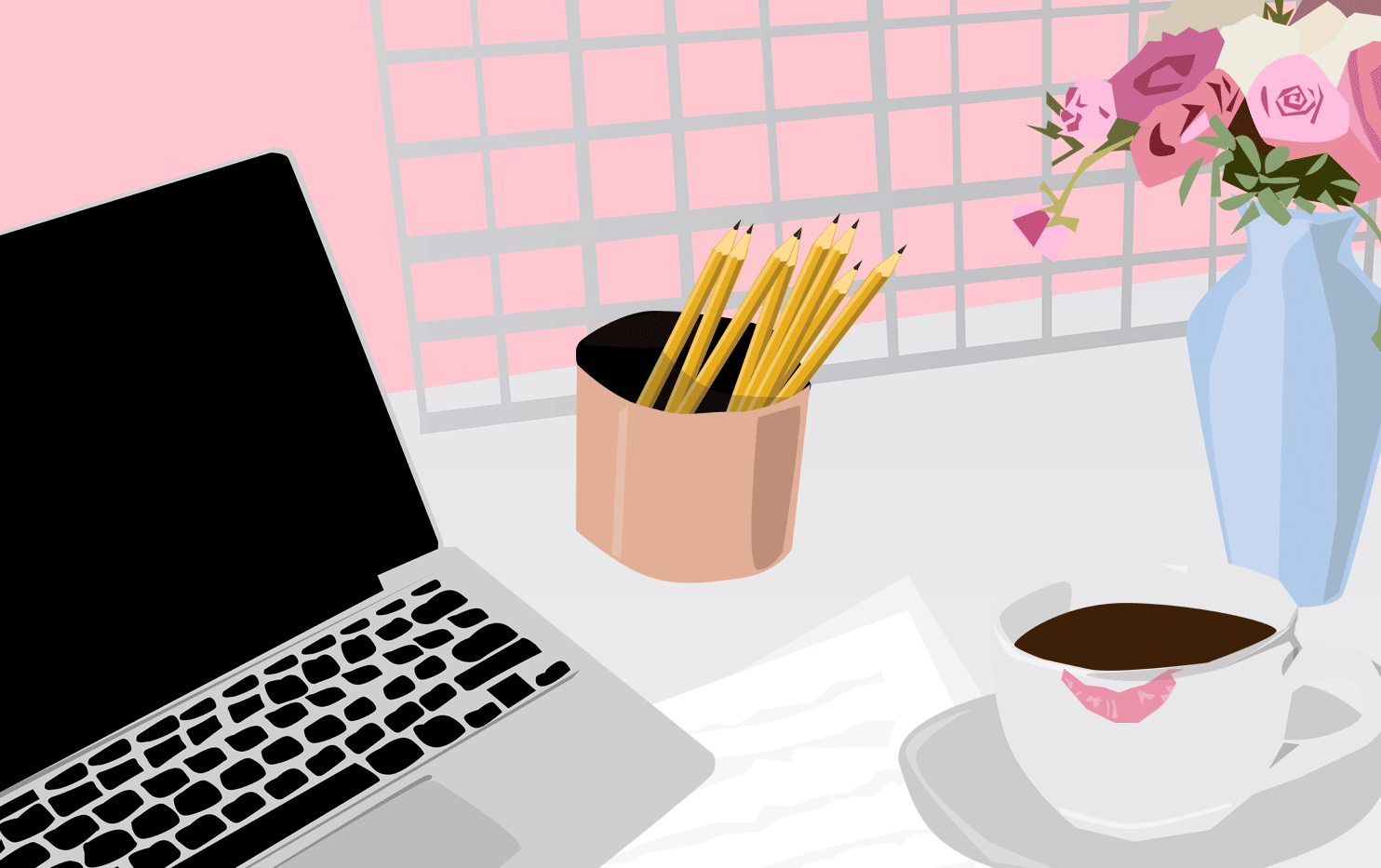 Have you ever wondered what your friends actually do for work? We're not talking about the description in their LinkedIn bio, but what they actually do in their 9-5. As part of our mission to bring you more girl boss content, we're investigating job titles to get the low-down on exactly what they really entail. Curious to know what being an account executive even means? Wondering what a VP in finance does in the afternoon? We're creating more transparency around different jobs, and the salaries and duties that come with them, to help you figure out what you're interested in. Today, read how the co-owner of an entertainment celebrity staffing agency spends her workday.
Age: 48
City: Los Angeles
Industry: Entertainment Celebrity Staffing
Job Title: Co-Owner
Salary: $200k+
What does your job title mean?
I help clients find their perfect employee and help applicants find their dream job.
What do you do in the morning?
First thing I do is drink water with lemon, check emails to ensure a client hasn't called or emailed to change a meeting, get kids up, pack lunch and dress the younger child, feed the younger child. I take turns driving the younger child to school with my husband and then work out every day in the A.M. so I can be fresh for the day of intense work.
At 9am I am…
Generally winding down a workout so I can head back to my desk. I check emails prior to getting dressed for the day. I try to shower and dress fairly quickly as I will be in phone meetings for the majority of the day until school pick-up.
At 11am I am…
Juggling emails, calls, and meetings. There are times when 2 lines, an office and a cell, as well as emails are blowing up while I'm trying to conduct a meeting. Oftentimes a client needs to change a meeting RIGHT before someone is intended to meet them. I have to call and either cancel the meeting or change a location. MOST meetings tend to be with job seekers so I am meeting a myriad of people, from those fresh out of school or those who have been in the business for many years. Most folks fresh out of school would like to get a good assistant role at an entertainment-based company or for a UHNW individual or a personal assistant role for a celebrity. Oftentimes I am a counselor or shrink for folks trying to find their way. It is never-ending as people are always trying to find good hard-working employees or good jobs. Much of what we do is merging interests and chemistry. And when it works and someone is happy, it is thoroughly amazing! During the day we also chat with clients either about a search we are starting for them or are perhaps doing a recap on meetings they have taken. Sometimes they like 2 people and want to know our thoughts so we walk through everything with them. We also assist with salary negotiations, creating job descriptions, doing references etc.
What does lunch normally look like for you?
MOST days I am working through lunch at my desk as I try and cram in a whole day of work to be done by 3pm for pick-up for my younger child. I work out of a guest house and I am able to go into my fridge where I always keep cut up veggies, mixed homemade dressings, and some kind of lean protein. I try my best to eat as clean as possible during the week.
At 1pm I am… 
In meetings, or calls and/or eating lunch.
At 3pm I am… 
In full-on juggling mode as I am usually getting my first grader, who has many after-school activities. She takes a few classes at school such as karate, glee, and puppets or we do a team soccer class. After school fun we come home so she can do homework. I am usually working from the phone during the hours of about 3pm to 4:30pm. I oftentimes will come home and try and slide in another meting or two, or I am working on my laptop and taking calls while assisting her with her homework.
At 5pm I am… 
My husband has become the chef and I have become the sous chef and the cleanup team. We are thinking about what we are doing for food, which is usually clean meals. At 5:30pm I go and grab my older child from high school and get her home so we can have a family dinner together before she starts homework. Oftentimes I try and ask if I can test her on anything. That usually ends with the door being closed 🙂
How does a workday end for you?
My workday could keep going endlessly but I have tried the best I can to wind down the day and come in and be with my girls and my husband. Inevitably I am always checking emails to make sure no one has changed anything for the next day. I also make lists to keep on my desk so I know what has to be attended to with clients the next day, whether it is to check in about meetings that have taken place later in the day, a reminder to check references or cancel meetings when a client has decided to pull the plug on a search altogether.
What do you do after work?
Most days after work I am with my family. We tend to end our day with our high schooler watching Trevor Noah as it is a fun way for her to get the news. From time to time I will go to an event because it never hurts to network. Sometimes I am out with moms from school or life.
What time do you go to bed? 
Many nights I will take a bath with epsom salts as this seems to be the best way for me to destress. I will either read in there or I have recently become obsessed with the app Wordscapes which is the most fun way to disentangle my brain from the myriad of lists in my head pertaining to work, what my kids need or what my home needs etc. I always wash my face at night and have started using products from Rhonda and Allison– many serums that are made thoughtfully and have only clean ingredients.
Is there anything about your job you'd like people to know?
One of the most satisfying parts of my life and work is when I make a connection between an employer and an employee. The employer feels they have hired a game changer in their life. That the hire is all that they needed to make their life move more easily and seamlessly. And the employee feels that they have found their dream job where they are being treated well, working with someone who inspires them that they want to work hard for all the time. It is true work goals and I love it!
Want to submit your day-to-day job duties? Fill out the "What She Does" anonymous form here.