Aug. 6 2019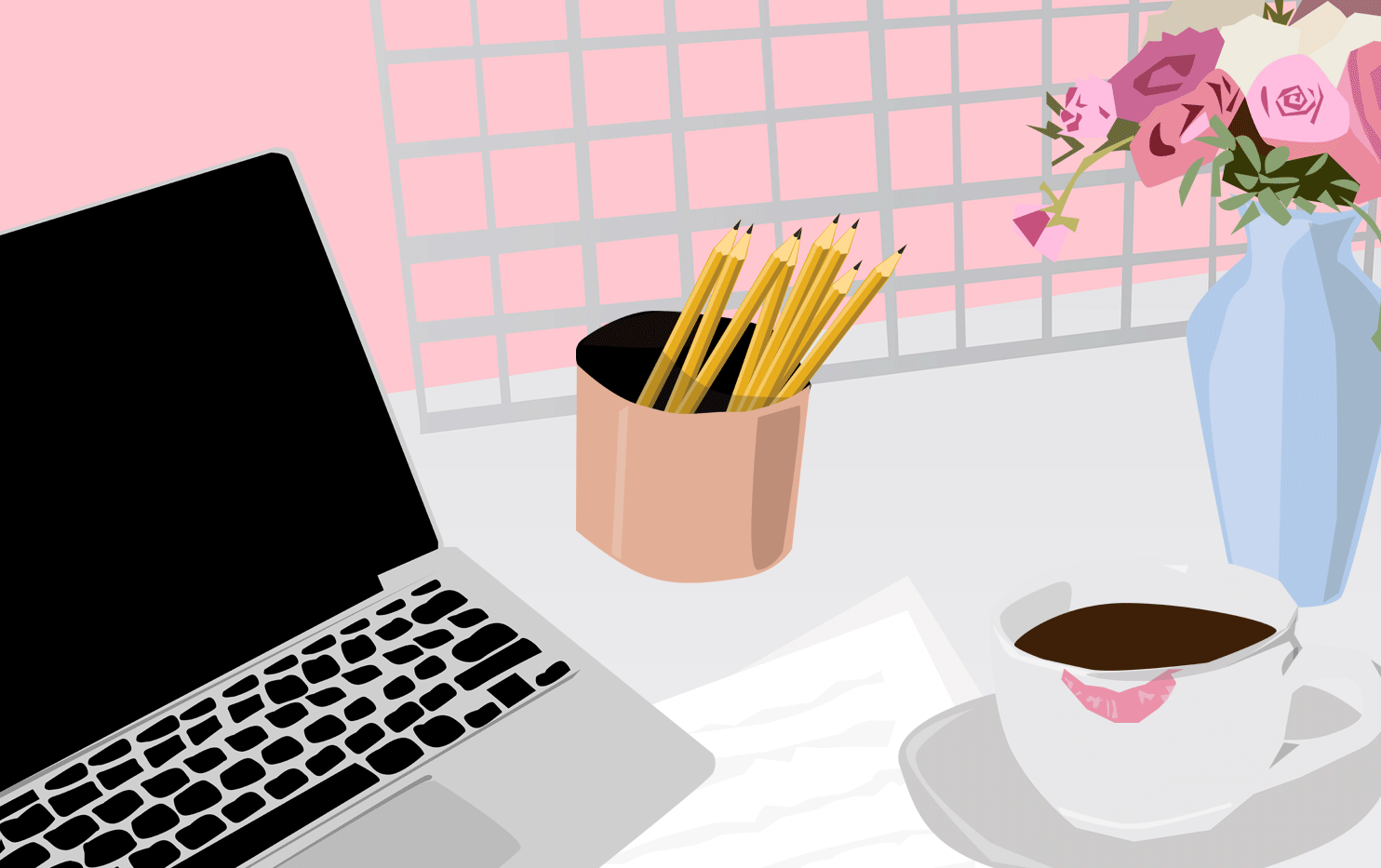 Have you ever wondered what your friends actually do for work? We're not talking about the description in their LinkedIn bio, but what they actually do in their 9-5. As part of our mission to bring you more girl boss content, we're investigating job titles to get the low-down on exactly what they really entail. Curious to know what being an account executive even means? Wondering what a VP in finance does in the afternoon? We're creating more transparency around different jobs, and the salaries and duties that come with them, to help you figure out what you're interested in. Today, read how the executive assistant to a tech COO spends her workday.
Age: 26
City: Canada
Industry: Tech
Job Title: Executive Assistant to the COO
Salary: $80k+
What does your job title mean?
As an executive assistant you wear many hats. My job can look completely different day to day, but the core part of my role is to make sure that I'm managing many people's calendars (personal and professional) as well as being a strategic partner in business decisions. I gather context and build relationships with all levels of the business so that my boss can make well-informed and educated decisions.
What do you do in the morning?
I'm up at 5:30am. I was never a morning person before at all but I've trained myself to be (there are lots of studies that show early risers are more productive and I have to say I've noticed a change since I've started this routine). I shower and do my makeup (I'm a makeup junkie so false lashes and everything) and I'm out the door by 6:30am. I have a decent commute so I'm usually in the office by 7:15am and I make myself a cup of coffee then start the day! I spend my first hour or so at work going through emails to see if there is anything on fire. I will then look through my boss's calendar for the day and prep notes for all their upcoming meetings that day. I like to have them on their desk before they arrive in the morning.
At 9am I am…
My boss typically doesn't come into the office until around 9:30am so this is my time to connect with some of my co-workers and see what they're working on.
At 11am I am…
Every day is different but typically around this time I'm either in meetings for projects, interviewing candidates for roles, or sitting in meetings on behalf of my boss that they can't make and taking notes.
What does lunch normally look like for you?
I'm constantly trying new ways to increase my productivity so right now I'm trying intermittent fasting (with the exception of my morning coffee) so this is typically my first meal of the day. We're lucky enough to have lunch provided for us at the office so I'll typically run to the cafeteria to grab a sandwich or salad and head back to my desk. On busy days I'll go back to my emails, but if I have a couple mins to chill at my desk I like to read WWD, BoF, or The Newsette!
At 1pm I am… 
More meetings, more emails, more meetings, more meetings.
At 3pm I am… 
This is typically the part of the day where I'll regroup with my boss. We exchange notes on the meetings that we've had so far and see if there are any actionable items that need to be done as a result of those meetings.
At 5pm I am… 
I start to wind down my day around now by looking at what's in the calendar for tomorrow and the remainder of the week. If there is anything I need to prep for tomorrow I'll start that now so I don't have too much to do the following morning.
How does a workday end for you?
I'm usually out by 5:30-6pm the latest and I'll head to the gym at least 3 days a week. I used to hate going to the gym too but when you have a desk job it's a great way to release some energy and get a second boost of energy for the rest of the night!
What do you do after work?
On nights I go to they gym, I'll usually head home and do more work over a glass of wine while my fiancé cooks dinner (he's a way better cook than I am). On nights I don't have the gym I love doing happy hour with my friends—a glass of bubbles and some oysters make any stressful day better.
What time do you go to bed? 
We tend to eat dinner quite late so after dinner, I'll do the dishes and start getting ready for bed around 9pm. I try to be in bed by 9:30-10pm as I then scroll through Insta for a bit before falling asleep at around 10:30pm.
Is there anything about your job you'd like people to know?
There's a tendency to think that an EA is all admin work—that couldn't be further from the truth. I play a key part in the business and in every aspect of my boss's life. At times, it can really be a 24-hour job as you're always on call when your boss needs something. but it can be a really rewarding job as well.
Want to submit your day-to-day job duties? Fill out the "What She Does" anonymous form here.