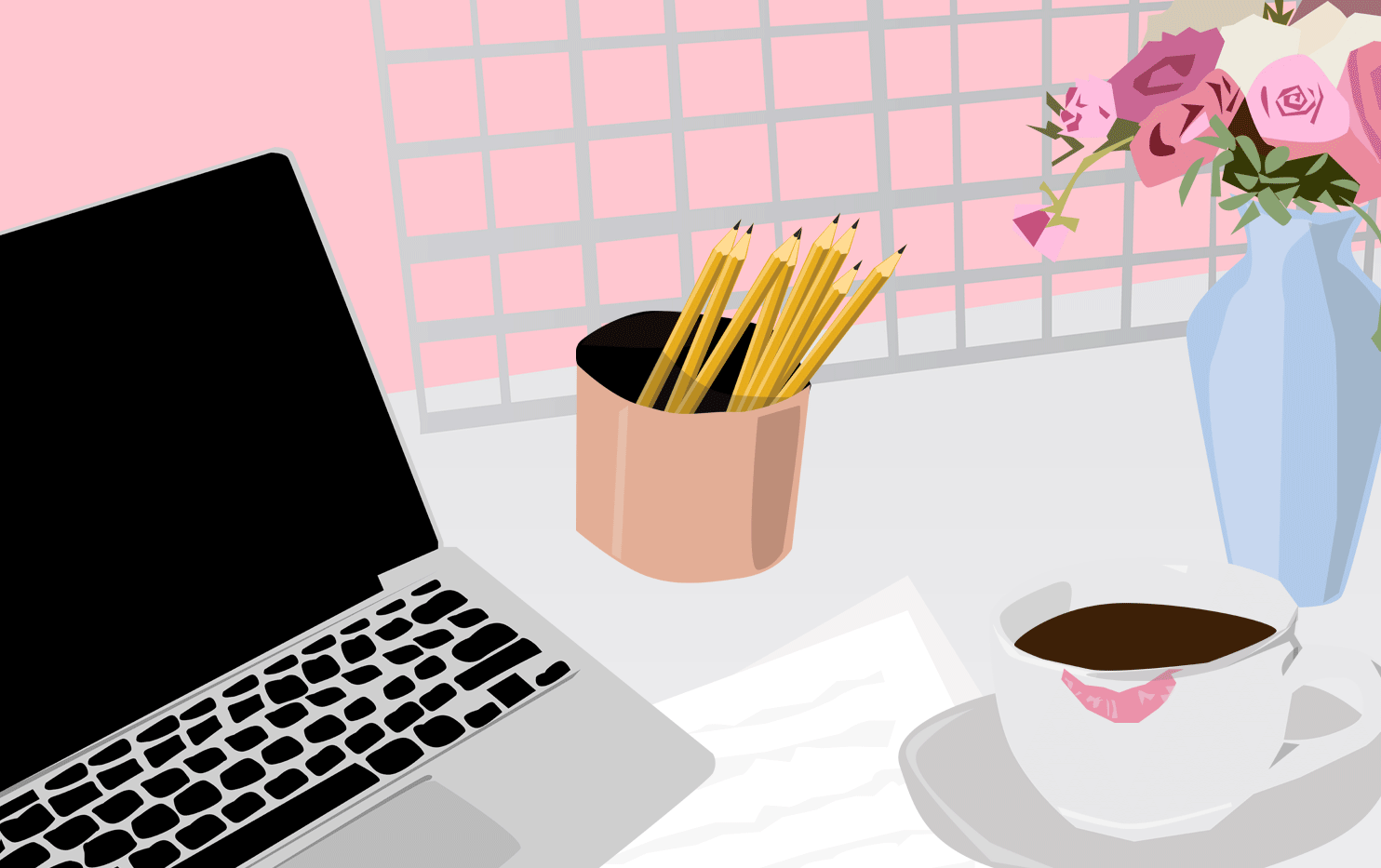 Have you ever wondered what your friends actually do for work? We're not talking about the description in their LinkedIn bio, but what they actually do in their 9-5. As part of our mission to bring you more girl boss content, we're investigating job titles to get the low-down on exactly what they really entail. Today, the Senior Marketing Manager at Boxed Water Is Better shares how she makes marketing magic happen at this popular, sustainability-led brand. See how she gets it all done below, then shop the better-for-the-planet water here.
Age: 36
City: Grand Rapids, Michigan
Industry: Food and Beverage
Job Title: Sr. Marketing Manager, Boxed Water Is Better
What does your job title mean?
I lead the consumer messaging, content and digital approach for Boxed Water. We are a disrupter to the single-use plastic water bottle industry–I'm responsible for leading both the strategy and efforts related to growing the Boxed Water business in the e-commerce & digital space along with creating content and visuals that empower our consumers to help us make a positive impact for the planet.
What do you do in the morning?
I have three kids between the ages of 1 and 6 years old… so I typically wake up around 6am. It's pretty hectic with two parents working full-time, but I try to enjoy the time I have with them in the morning, which includes packing lunches, teeth-brushing, deciding who is picking up and dropping off, lots of hugs and laughs. I realize this moment in life will pass before I know it.
At 9am I am…
Typically on my second cup of coffee, checking email, sitting with my team talking about what social chatter happened in regards to plastic pollution. Looking ahead at what meetings and priorities we have for the day. No day is the same for me or my team.
At 11am I am…
In a meeting, managing emails, Slack messages, supporting quick turnaround needs with our ecommerce business, trying to prioritize any key brand partner conversations we are having. This time of year, I'm helping push forward new content that we might be working on for the fall or summer. Summer is a big season for water, and managing the level of inquiries and requests to partner with us is huge. It takes everyone on the team to manage, so prioritizing and navigating the ins and outs of those conversations is key. I often find myself giving suggestions for partnership interactions, handling social media messages and working to ensure our paid content is on point for our loyal and new customers. Challenging the single-use plastic bottle industry requires us to think differently about how we message. This makes my job and how I think about typical marketing approaches constantly shift. As we begin to see consumers understand the plastic problem, we have to educate them as much as we promote our brand.
What does lunch normally look like for you?
Almost always I'm just eating at my desk. It's honestly a terrible habit that I tell everyone not to do. Lunch should be a time to take a break mentally and engage with others. I try and do this at least once a week but with my busy family life schedule, I find myself plowing through work in order to meet my family time needs that typically happen both in the morning and at the end of the day.
At 1pm I am… 
In a meeting or on the phone with one of our agencies or brand partners.
At 3pm I am… 
Still typically in meetings with our team members, working through email or on a phone call.
At 5pm I am… 
Wrapping up the last possible thing I can fit in for the day. Typically something specific to our west coast business since they are in full working mode. Then I am running out the door to get home or pick up the kids.
How does a workday end for you?
My "workday" is basically always on. Being in the digital marketing space, things don't really stop. People are engaging with us online during all hours. I try to be deliberate about when I'm going to step away from my personal time to do work versus letting it creep too much into those important family moments.
What do you do after work?
My family is the priority at the moment. I love my job and I love them. I typically get home and play with the kids for 30 minutes before dinner or I make dinner. My husband and I are very 50/50 when it comes to roles at home. After dinner we may play a game, scooter to the park or play on the swings in our backyard with the kids before we start to get them ready for bed. Most weeks my husband and I try and ensure each of us has a night to ourselves, whether it be going for a workout like Pilates or grabbing dinner with a friend.
What time do you go to bed? 
Ha, what's that!? I typically try to get to bed by 11pm every night at the latest. I wind down watching The Daily Show or a favorite series on Netflix. I enjoy having some time for myself after the kids go to bed to reset for the next day. I try to ensure we have all the things we need to make our morning as smooth as possible – from prepping food, to prepping my work – so the morning doesn't feel like a fire drill.
Is there anything about your job that you'd like people to know?
Being in the digital marketing space can require someone to be comfortable with a fast-paced and constantly-changing environment. But with all of that, working at a company like Boxed Water has given me the flexibility and opportunity to be part of a company that is doing so much good for our planet, while also allowing me to be able to be there for my family. The awesome team we have here is all about supporting each other, the needs of the company and our personal lives. It truly makes a difference personally, and it is so special to know we are all making a change for the planet.