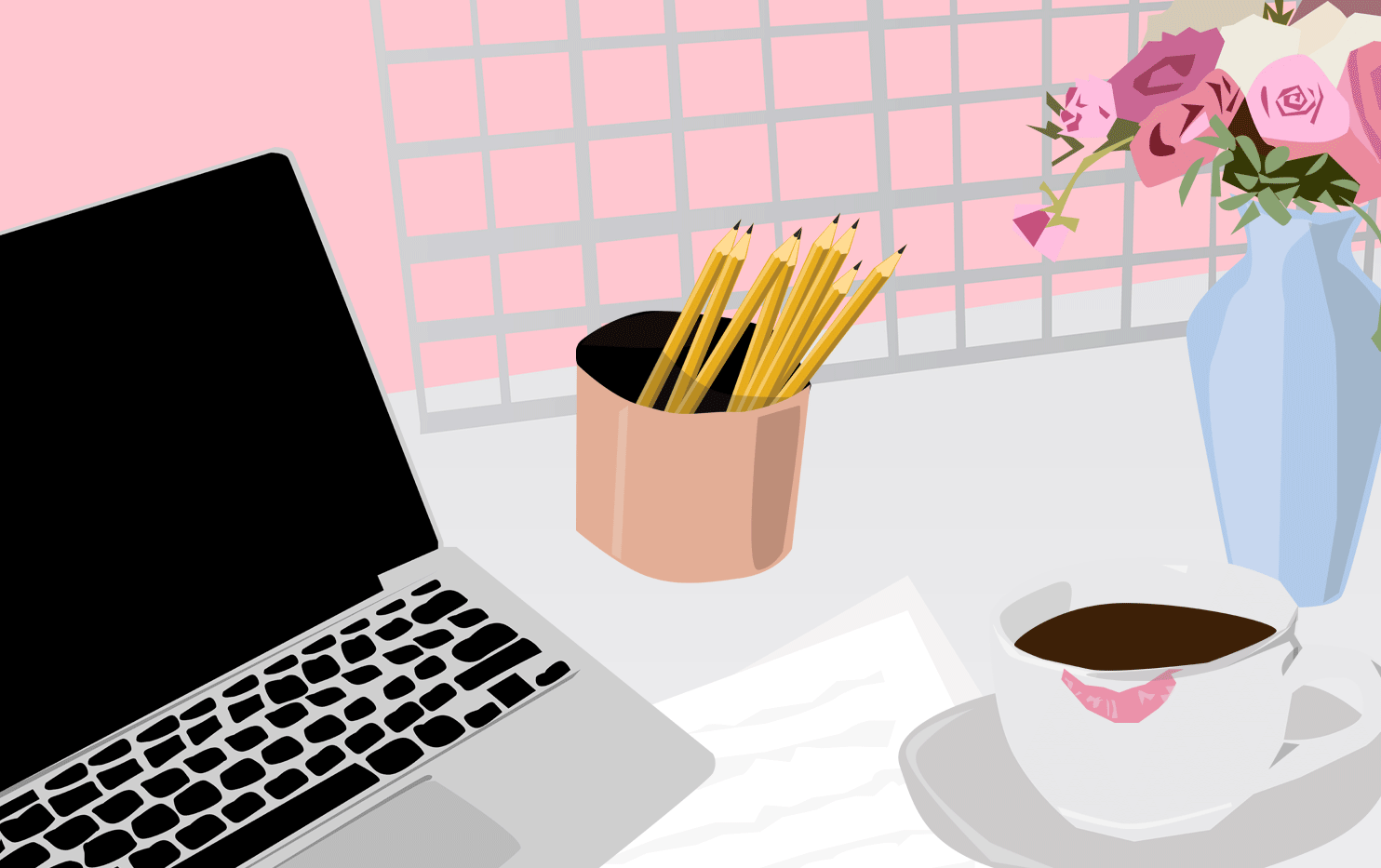 Have you ever wondered what your friends actually do for work? We're not talking about the description in their LinkedIn bio, but what they actually do in their 9-5. As part of our mission to bring you more girl boss content, we're investigating job titles to get the low-down on exactly what they really entail. Curious to know what being an account executive even means? Wondering what a VP in finance does in the afternoon? We're creating more transparency around different jobs, and the salaries and duties that come with them, to help you figure out what you're interested in. Today, read how the Director of Communications and PR at a Biotech company spends her workday.
Age: 29
City: Boston
Industry: Public Relations
Job Title: Director of Communications & Public Relations
Salary: $100k
What does your job title mean?
I lead the internal and external communication strategies for a Biotechnology company. This includes lots and lots of content creation, storytelling, employer branding, media relations, analyst relations, events, speaking, awards and more.
What do you do in the morning?
Twice a week I wake up at 4am to get to a 5am OrangeTheory class. Sets my day with good intentions. The other mornings during the week I wake up at 6:30am, on weekends I try to stay in bed till 8am.
At 9am I am…
Just getting into the office. My fiancé and I have a 75-minute commute (oh Boston traffic) – we live 30 miles north of the city. So once I get into the city limits, I have to grab coffee and some kind of breakfast and then I head in. First thing I do is look at emails and texts from the C-Suite and see if there are any immediate fires to put out. Then I check my RSS feeds on Feedly (check out the app, it's amazing) and flag anything important to my fellow senior leadership. I'd like to note that if I have an announcement or a big pitch campaign happening, I do get in much earlier. I tend to go with the flow and ensure I have the time to complete what needs to get done.
At 11am I am…
I try to start booking meetings at 10am or later so I'm prepped and ready to go. Our San Francisco office won't be open yet, so if I have any writing or pitching I need to do, I take advantage of this time while my brain is still fresh.
What does lunch normally look like for you?
Our office space has a number of places to get lunch from so I can order in or go take a walk if I need to. The type of lunch I have really depends on the day. It can be a yogurt at my desk because I'm in the middle of something or it can be a full sit-down at a local restaurant with co-workers. I appreciate that it's different and I can contour it to what I need it to be. I do try at least once a week to do a sit-down lunch with a co-worker or a friend who works nearby – it's a nice change of scenery.
At 1pm I am… 
Pitching, writing customer profiles, creating a mini-plan for an event we have coming up, brainstorming new story ideas, facilitating an interview with a reporter, on a video call with our SF office, and more. Again, this is what I love about my job. The priorities every day are going to be different and this is what keeps me on my toes. Whatever I think my day is going to look like, it usually turns out different.
At 3pm I am… 
Hopefully by this point in the day, my larger projects such as bylines, white papers, plans or anything that needs deep thought are complete. I tend to start winding down my day – responding to the emails that have a quick response or need something simple sent in return. If I'm in need of finding new media contacts or publications, I use this time to do so. It is super important that I have a handle on whether they are the right fit for us and if I'm able to provide them with compelling and useful information. If I find someone, I usually make a note to send them an email first thing the next morning. Also, I use a planner FOR EVERYTHING, so I begin to cross off what got done and move things to the next day that need to be re-prioritized. If I have any requests/materials from co-workers that I know I need in the next few days, I send those out too.
At 5pm I am… 
This is when I finalize my to-do list for the next day. It gives me peace of mind that I have everything out on paper and can pick it back up the next morning when I get in. I call my fiancé and see what his timeline for the day looks like. Sometimes one of us needs to work later than the other, so we stay flexible. If I'm the one that needs to hang out I have plenty of newsletters to catch up on. Some of my favorites are Newsette, Girls Night In, Skimm, Hitha Palepu, The Work Edit, Wall Street Journal and NYTimes. I'm a huge bookworm as well, so I always have a book in my bag, or I'll call some of my friends who work in Maine and New York City.
How does a workday end for you?
Around 5-6pm range. If I'm in a groove on a project, I'll stay to complete my thought process. I also have a phone dedicated to work, so I do check it a couple of times to ensure our San Francisco office is okay and if the CEO/C-Suite needs anything from me before I leave for the day.
What do you do after work?
Most nights the fiancé and I will drive home and either pick up dinner on the way or cook at home. We try and switch off. During the spring/summer we almost solely grill. He's a video game fanatic so he has a group he plays with a couple nights a week. I call my parents every night usually and see how they're doing. I'm an only child, so I have a very close relationship with them. Then I pick a home project (e.g. laundry, micro-tidy one space) or if I need a down night, I'll do a face mask, catch up on some YouTube videos and read. The other nights we will pick a movie to see in theaters/rent at home or go out and have a couple drinks with friends. We're currently planning our wedding so I try and keep my wedding-related questions to one night a week so it doesn't overwhelm either one of us. I'm doing most of the coordination, but he likes to be involved, which I'm thankful for.
What time do you go to bed? 
On the nights before my early workout I try to be in bed by 9pm, read for 30-60 minutes and then lights out. The other nights vary. Usually after 10:30pm. I'm really big into skincare, so I use a combination of Drunk Elephant, Kate Somerville and Sunday Riley currently. I make sure I do a hydrating mask once a week as well. I make sure my alarms are set and then take my phone out of the equation. I usually read a physical book (versus something digital) until I begin to feel tired and then its lights out!
Is there anything about your job you'd like people to know?
PR can get a bad rep sometimes. Unfortunately there are a number of agencies that use a "spray and pray" mentality. I was trained to personalize everything and cherish the relationships you build within media. I believe I've reached the level that I am as because of this. Everyone's time is valuable, so I need to be a resource to them just as they are to me. Communications requires a lot of attention to detail, so I take pride in knowing I'm on top of everything that needs to get done.
Want to submit your day-to-day job duties? Fill out the "What She Does" anonymous form here.