Sep. 25 2019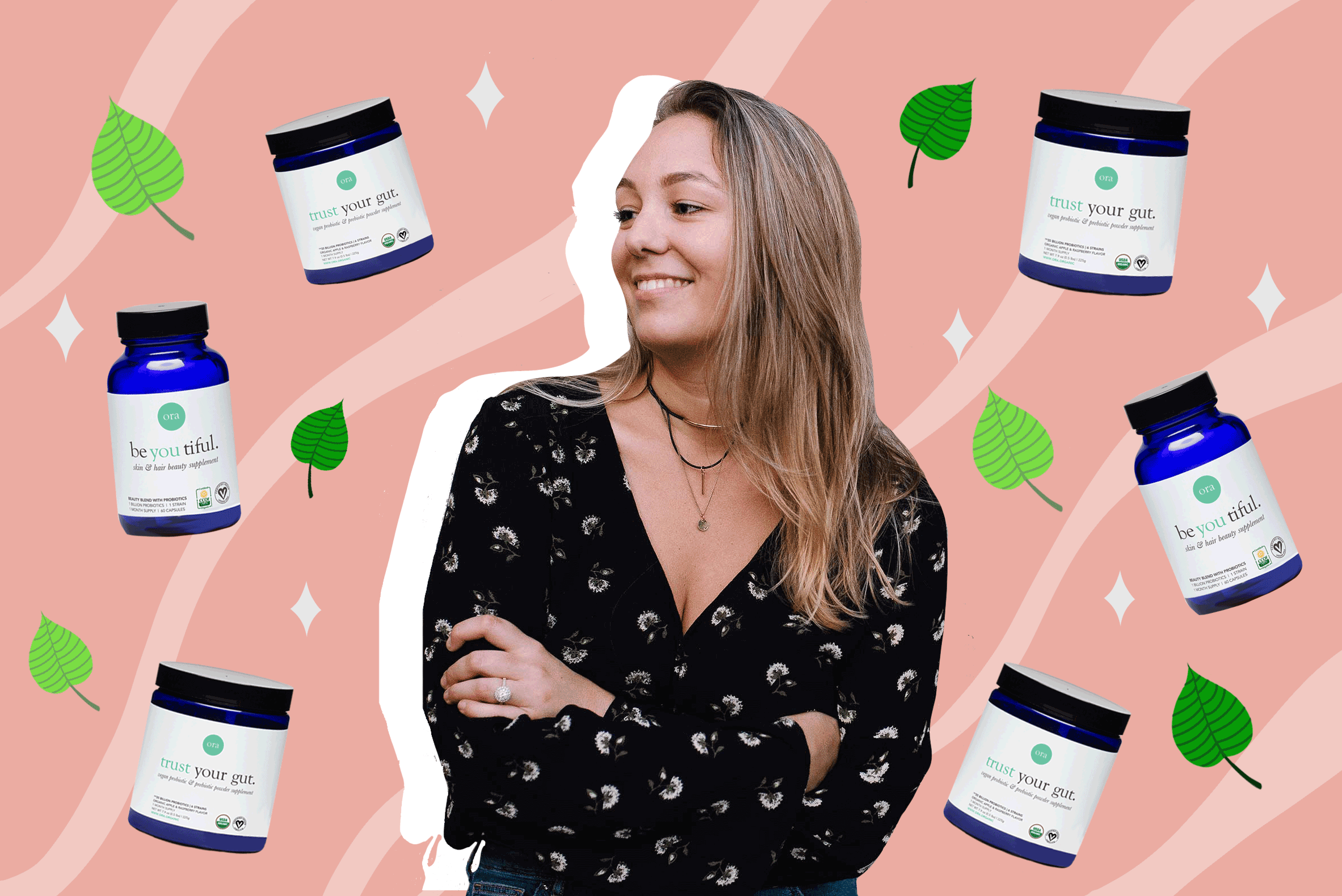 Erica Bryers is the Chief Marketing Officer and Co-Founder of Ora Organic, a wellness startup that's setting a new standard in the supplement aisle. How? By creating supplements that swap out synthetic ingredients with natural, sustainable ingredients designed to be healthier for you and the planet. Even the cute, countertop-worthy packaging is sustainably made. Before this New Zealand expat launched the brand, she struggled to find plant-based supplements that matched her plant-based, organic diet. Problem solved. Nowadays, she's running a fast-growing business and is "currently obsessed with finding ways to de-stress and maintain productivity, while also taking care of myself." We feel the same way, so we asked this impressive wellness entrepreneur to share what's working for her—see her self-care do's and don'ts below.  
Bad habits you've cut from your routine?
Okay, so this might seem like a trivial thing: Not checking my phone within the first 10 minutes of waking up. Instead, I think about what I want to achieve that day and what I've got to look forward to. I know that if I wake up and immediately begin checking my emails, texts, and social media, then I start the day by reacting to external pressures. If I'm already thinking through the day ahead and what to prioritize, I find it easier to organize my thoughts, and I end up being way more productive.
Washing my hair every day. Gotta let those sebum levels regulate themselves, even if it does make me look like a greasy teenager at times. 
Skipping lunch and having a big dinner. That's a no-no if you want to avoid bloating.
Good habits you've added?
Starting my day with a healthy (and yummy) protein smoothie that I add probiotics to. Doing that every day helps keep my digestion happy and my immune system in check. I like to use our So Lean & So Clean protein powder and then our Trust Your Gut probiotic powder in the Lavender Lemonade flavor.
Turning off notifications if I've committed to finishing a task. Slack is probably the one that can suck up the most time, so I try to be mindful of setting aside time to dive into those conversations when I've cleared all the urgent work to-dos off of my plate. 
In the afternoon – not getting a second coffee/matcha and instead drinking a caffeine-free Golden Milk Latte. The adaptogenic herbs help me de-stress and stay focused, plus it's super easy to make at home with a milk-frother. I like to use oat milk with it, though you can use any type of milk.
Are there any activities you do to de-stress?
Reading! I'm a big fantasy and historical fiction nerd, so reading is my ultimate way to de-stress and relax. I know you didn't ask, but I'll take any excuse to recommend my favorite nerdy book: Name of the Wind.
How many hours of sleep do you get a night? Is there anything you'd improve about your sleep schedule?
On average, I get around six hours of sleep at night, sometimes more, sometimes less. I'd love to get more, but I find it difficult to turn off my brain at night (I've always been a night owl). At Ora Organic, we're actually in the process of developing an organic + plant-based sleep product that should be available by the end of the year. You can check out more on that here. 
Do you have a favorite wellness trend? 
Yes! Collagen – but not in the way you'd think. Most of us know that collagen comes from the connective tissues of cows and/or fish. As a vegetarian, I was frustrated by the lack of science around ingesting animal collagen, and the impact it has on the planet. So we created Aloe Gorgeous: a plant-based powder supplement that supports your body's production of collagen by providing it with the building blocks to help you boost your own collagen production naturally – and ethically.
What is your favorite healthy food? How do you incorporate it into your diet?
Brussels Sprouts. My favorite way to eat 'em is to roast them with cherry tomatoes and garlic in a balsamic turmeric glaze that I make with our Good As Gold turmeric powder. Here's the recipe!