Oct. 15 2019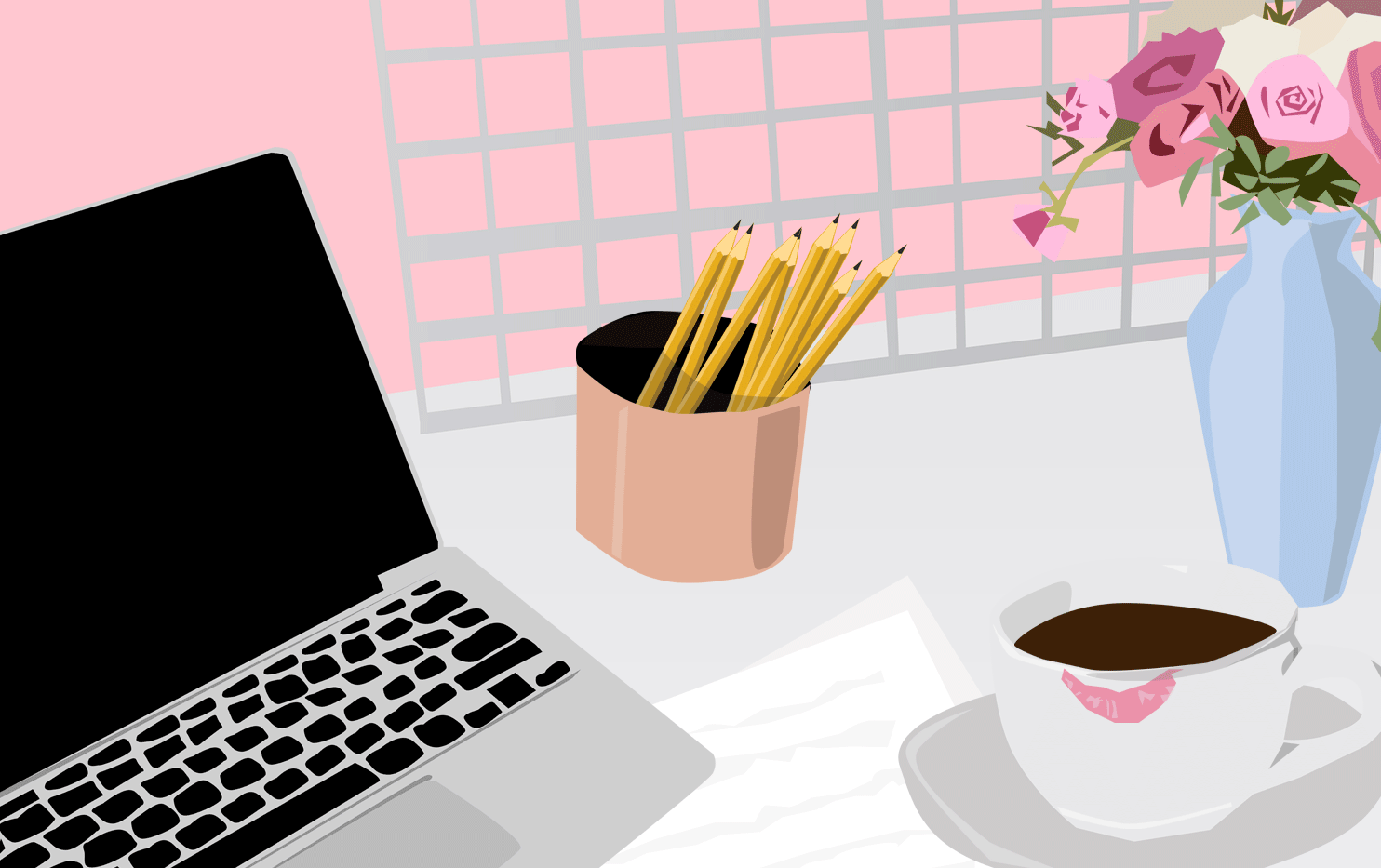 As part of our mission to bring you more girl boss content, we're investigating job titles to get the low-down on exactly what they really entail. Curious to know what being an account executive even means? Wondering what a VP in finance does in the afternoon? We're creating more transparency around different jobs, to help you figure out what you're interested in. Today, the Chief Marketing Officer at Banana Republic, Mary Alderete, tells us what a typical day of her dream role in San Francisco looks like.
What does your job entail?
As Banana Republic's CMO, I'm responsible for positioning the brand and engaging consumers with BR out in the world. CMO sounds high level and grandiose, but I am never too far from the work. My job is about the long-term vision but also still about the everyday. Creativity and innovation are the currency of the most relevant marketing so, in that regard, my job is about facilitating the collaboration between our teams across the consumer journey so they can produce the best possible expression of the brand. We are really focused on changing consumers' minds about who we are (brand) and what we sell (product). From our highest level media campaigns to our new product launches and our daily social media feed—everything we make is calibrated to that vision and delivered in a disruptive, inspiring consumer experience.
When do you wake up? 
Although I aspire to wake up at 5:30 a.m. during the week to take advantage of early riser benefits, the truth is that I'm a night owl so waking up at 6:00 a.m. is more likely! I start with a big cup of coffee and a quick scan of Instagram and my emails. I love weekends because sleeping in is my biggest luxury—especially with our two rescue dogs, Hazel and Zeke, who jump in for a good nap before we take our 6 mile walk to the lake near our home on the wine country border!
At 9am I am…
If I'm not stuck on the Golden Gate bridge, I'm on the road by 7 a.m. and in the office by 9 a.m., but my work day really begins as soon as I get in the car. I like breaking up my long commute by catching up with my colleagues around the world. On any given day, I'm maybe on the phone with business partners in New York, London or LA, or frequently with our Creative Director to get the ideas flowing! The best ideas don't necessarily come in a conference room so keeping the dialogue going, even before the daily gauntlet starts, has been really productive.
At 11am I am…
…meeting with GQ to review creative we captured with Jharrel Jerome, Emmy-winning actor for his lead role as Korey Wise in Ava DuVernay's Netflix miniseries, When They See Us, about the Central Park jogger case. Watching him, as such an amazing young actor with a brilliant future, has been one of the best parts of my job in the past two months! 
What does lunch normally look like for you?
I'm usually in back-to-back meetings, so while I'm most likely eating through a meeting over lunch, I'm really trying to carve out more "me-time" in the middle of the day to listen to Banana Republic's latest podcast series with Goop, Women on Top. Goop and Banana Republic launched a partnership to celebrate female culture-changers through this eight-part podcast series dedicated to female empowerment and equality, celebrating ceiling-shattering leaders who have broken boundaries to get where they are today. Last week, I flew down to LA to celebrate our partnership series with Gwyneth Paltrow and Kerry Washington, who hosted Goop's first live podcast. 
At 1pm I am… 
…on a call with Jared Goff's team, who represents the two-time NFL Pro Bowl selection and Super Bowl contender. Jared's currently Banana Republic's Men's Style Ambassador. We're about to kick off our Fall campaign together — a meme-driven social media approach full of playful GIFs, images, and a site experience. In the creative, Jared comically faces off against himself, spoofing his own body double.
At 3pm I am… 
…reviewing creative for our upcoming online subscription service, Style Passport, which offers unlimited access to our women's apparel collection on 9/25. We're excited to be evolving with customer needs. 
At 5pm I am… 
…throwing a Happy Hour for my team to celebrate all of our hard work together. Last week we took advantage of San Francisco's one day of 80-degree weather with a nacho bar and margarita's on my office balcony with a stunning view of the bay! Fall and Holiday are the peak seasons in fashion retail, so we're working tirelessly through the summer to get all of the content shot and out the door. We do all of our work in house from concept through production (without creative agencies) so it's really an intimate, hardworking team. It's time to raise a glass to each other and say thank you!
How does a workday end for you?
The end of the day in some ways is the beginning for me! That's when I'm finally out of back-to-back meetings, so I have quiet time to take stock of what's been happening that day, skimming emails for updates or actions and honestly getting through my inbox. I'm a firm believer of being present while with my team, not checking my phone or emails while we are working together.  People know that my email replies come at the end of the day or even late in the evening if I do a "second shift" after dinner and a glass of wine with my husband. Things seem so much easier then, right? 
What do you do after work?
It's my time that I spend immersed in current events and pop culture to be in the know and get inspired. I'm a pop culture junkie and now, with so many platforms to access everything, it's a bit of Alice in Wonderland time to go down the rabbit hole and explore! I need to stay ahead of the game to be relevant to our customers. From sports to entertainment, music and fashion, I'm absorbing it all to influence future creative, partnerships, and positioning. Sometimes my sons, who are in their early 20s, are right there with me. On a good day, I can tell them something they don't know, but most often they school me! 
What time do you go to bed? 
I've always been more of a night owl, so my usual bedtime is around midnight. I was that way in college and, when I was raising my two boys, night time was the quiet time I had to myself. I do have a 'wind down' ritual to get my mind to slow down. It starts with turning off the "power screens" (my laptop and phone) but I allow myself a good Netflix or Hulu binge just before bed. Honestly, after Game of Thrones ended, I was a bit lost in the void but now have found a few other series to disappear into just before heading to bed. A good hot cup of chamomile tea ends the day—the antidote to the coffee that jump started it!