Nov. 5 2019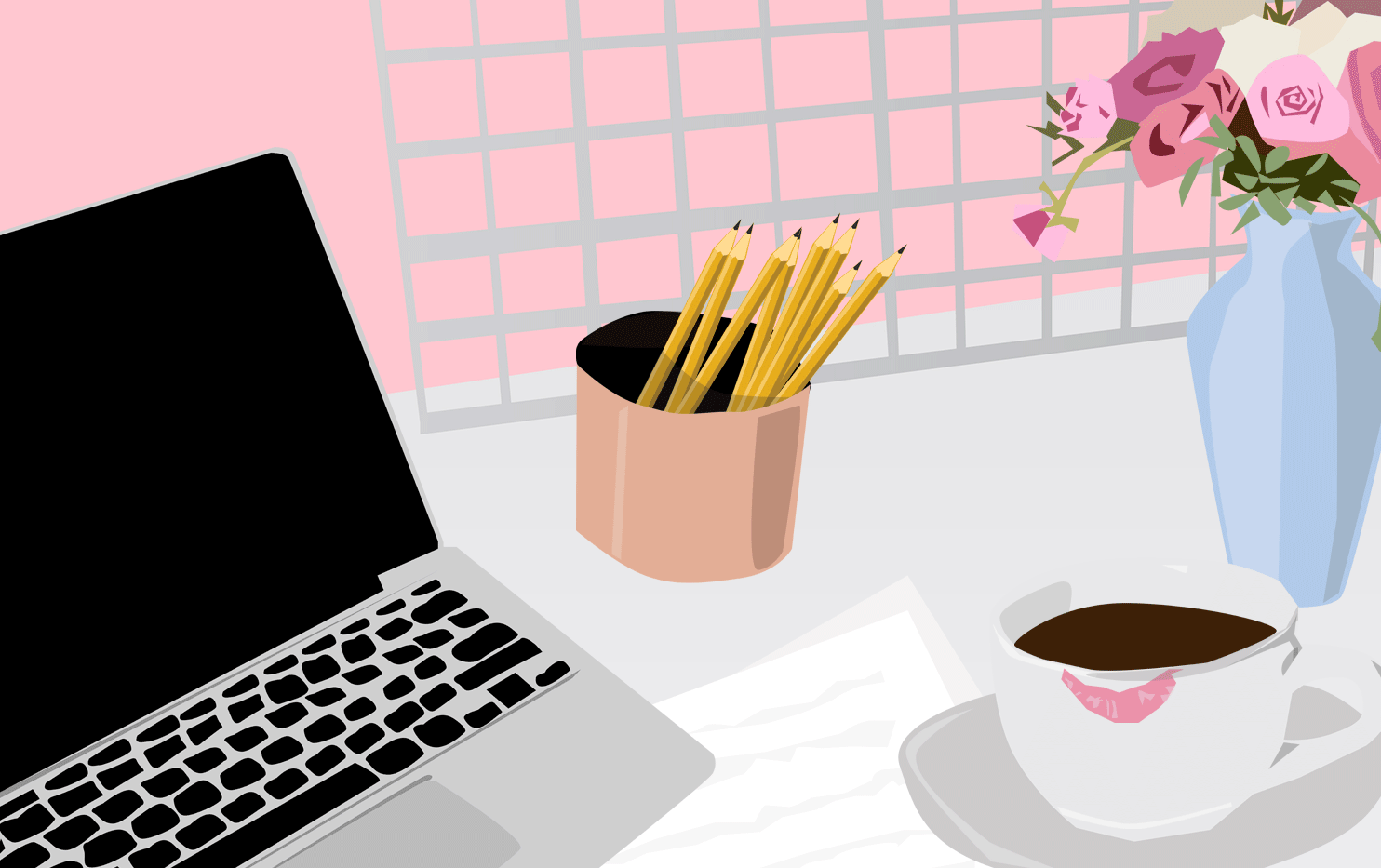 Have you ever wondered what your friends do for work? We're not talking about the description in their LinkedIn bio, but what they actually do at their 9-5. As part of our mission to bring you more transparency in the workplace, we're investigating job titles to get the low-down on exactly what they really entail. Curious to know what being an account executive even means? Wondering what a VP in finance does in the afternoon? This series dives deep into the specifics. Today, Laura Sapp, Head of Talent at IAC, breaks down her role.
What does your job title mean? What does your job entail?
As the Head of Talent for IAC, I oversee executive recruitment, talent management, and internal growth and mobility for IAC Corporate and our portfolio of leading media and technology businesses, such as Vimeo, Bluecrew, and more. Much of my work day is spent researching, networking, and meeting with potential internal and external candidates to fill new and existing roles. As IAC is a firm believer in cultivating talent from within—seven out of ten of the CEOs within IAC are first-time CEOs and half of them are women—I spend a good portion of my time looking internally for up-and-coming talent who have the passion, curiosity, and skillset to take on bigger leadership roles and providing them with opportunities accordingly. 
When do you wake up? 
It depends on the day, but I'm typically up around 6:45 AM. I hop on my Peloton (shout out to Jenn Sherman—she's my favorite instructor!), eat breakfast, and get ready for the day. I recently moved back to NYC after nine years in Dallas, Texas and one of the things I love most about New York is that I can walk to work as I live pretty close to our offices. Although, ask me again in the winter—I might change my tune. 
At 9am I am…
Normally at the office. Some days I'm out at a breakfast meeting or have morning calls with candidates. A lot of potential candidates like to talk before their work day begins, when they're fresh and awake, and I'm happy to make it work with my schedule. I also use this time to familiarize myself with the latest news and hiring headlines and prep for any interviews I might have that day.

At 11am I am…
Most likely on a video or phone interview with a candidate. I like to try and schedule my conversations back-to-back in the morning to make best use of the day. The old-fashioned phone call is dead when it comes to interviewing; I prefer to utilize video for introductory candidate conversations or when schedules work out, in-person meetings. 
What does lunch normally look like for you?
More often than not, I'm out to lunch with a candidate, future prospect or IAC employee. This is a good opportunity to meet with internal employees, get a sense of where they see their career going, and help make introductions to folks who they might not interact with on a regular basis.
A restaurant setting also allows me to observe how people conduct themselves outside of an office environment. When I'm hiring, I'm looking for well-rounded candidates who check the boxes professionally, but are also a fit within IAC and our brands' culture. Cookshop in Chelsea is a favorite for internal employee lunches but I often find myself in other neighborhoods where it's easier for candidates to meet. My go-to is a grilled chicken salad since it's healthy and gives me fuel without leaving me feeling like I need an afternoon nap. 
At 1pm I am… 
Returning to the office to prepare for any meetings that I might have in the afternoon. I also check in with my fellow HR team members to align on any new hiring or business needs. There are a few ways that I find potential candidates: through IAC's application tracking system, LinkedIn, and then internal and external referrals. Each conversation with a candidate is different, but I am always interested in hearing someone's in-depth story of professional growth and what led them to become interested in joining one of our companies as a result.

At 3pm I am… 
Most likely meeting with a CEO or business leader to share updates or discuss any progress that's been made towards hiring for their company. I hold weekly (and sometimes bi-weekly) meetings with key leaders and work very closely with IAC's Head of Mergers and Acquisitions. In my role, it's crucial to understand new businesses and what's on the horizon to determine where we need to build out talent. I also use this meeting time to bring up any changes or challenges I'm facing. For example, if a candidate is based in San Francisco but the job opening is in New York, timing, scheduling, and potentially relocation need to thoroughly be assessed.
At 5pm I am… 
Back to researching and handling any responses that I need to firm up for the day or week ahead. I might try and nab a somewhat healthy snack from our overflowing snack bins. I don't drink coffee—I know, someone out there just gasped! No coffee; I never got into it. If I am feeling like I need a little fuel, I'll grab a tea or the occasional Diet Coke. It can be exhausting meeting and networking with people all day but my personality lends me to talk with anyone about anything! When hiring at any company, that's an invaluable trait to possess.
How does a workday end for you?
I'm normally wrapped up between 6:30 and 7:00 PM. 
I end the day by closing the loop with any candidates I met with on site or introductory meetings held earlier in the day. I'll reach out for feedback and make a determination on next steps with the business leads. Even when I leave the office, I'm always wearing my recruiter hat. You'd be surprised how many people – friends, family, colleagues – will ask me for career advice. Last week, a friend came into my office and was looking for direction for her husband! But I'm always happy to help. 
What do you do after work?
It all depends on the day! After work, I enjoy dinner and drinks with friends, happy hour with my team or exploring all that NYC has to offer. Last week, I had drinks with a friend one evening and then dinner at Via Carota in the West Village with another—delicious! NYC has an overwhelming number of things to do and I'm working through my list of other restaurants I want to try, such as il Buco Alimentari in NoHo or Puglia in Little Italy.
What time do you go to bed? 
I normally wind down around 10:00 PM and lights out around 11:00 PM. I love to read at night (currently reading Born a Crime by Trevor Noah). It helps me relax and is a digital detox.