Mar. 9 2020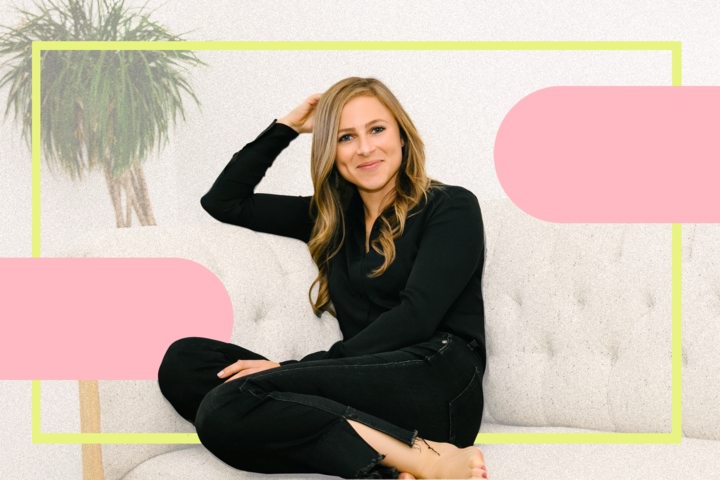 She's a wellness warrior. Two years ago, Sara Cullen (no relation to the vampires…) moved to LA and started GEM, a company dedicated to simplifying your health habits. From waking up before the sun to meditating after emails, Sara puts wellness on the top of her (very long) to-do list. Here's how she starts her morning.
5:30 A.M. I wake up as early as 5:30. I am an early bird and I've been that way my entire life; I find I'm the most productive in the morning. And even though I usually wake up before my alarm goes off, I still always set one because I'm so paranoid I'll oversleep.
6:00 A.M. The first thing I do when I wake up is try to move my body. I wake up and I meditate for 15 minutes, and then I journal for 15 minutes. I like to use the first half hour of my morning to set the tone for the rest of my day.
6:30 A.M. I pop a GEM before I go for a run or do a little workout on my patio at home with one of those online workout courses. I try to spend time outside, so if I can get to the beach and go for a walk or surf, I like to do that.
7:30 A.M. Breakfast is one of my favorite meals. If I did an intense workout in the morning I like to have a post-workout protein smoothie. I love the process of putting a smoothie bowl together in the morning and I like to change up the recipe depending on how I'm feeling in the morning.
8:00 A.M. I'm pretty minimal when it comes to makeup and skincare. By the time I'm done with my morning meditation and breakfast, I'll take a super quick shower and get ready in 15 minutes… I always put on a tinted moisturizer with sunblock and mascara, and that's about it.
8:15 A.M. Our office is only a few blocks away from Venice Beach and I can get there in about 10 minutes. Sometimes what I'll do is schedule a call during that time and take it while I walk to work so I can get a little extra time outside. I've become pretty neurotic [about finding time to be outside]. When I lived in New York, I was constantly walking around outside, but in LA it's something I have to focus on.
8:30 A.M. I try to get into the office early so I can have time by myself to get oriented for the day and tick off a few high priority tasks I know I won't have time to get to later. I love that alone time to be creative and efficient.