Feb. 5 2019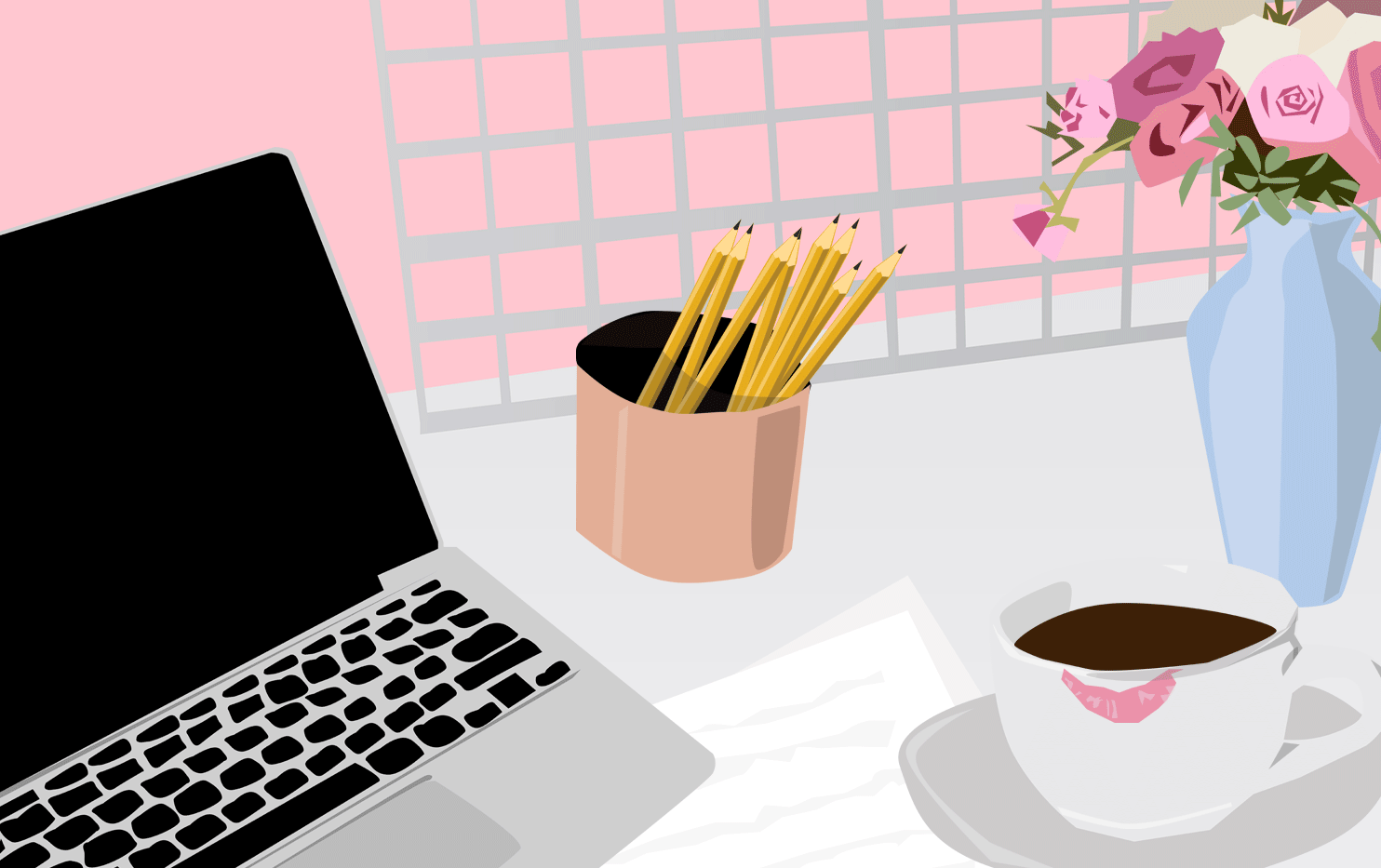 Have you ever wondered what your friends actually do for work? We're not talking about the description in their LinkedIn bio, but what they actually do in their 9-5. As part of our mission to bring you more girl boss content, we're investigating job titles to get the low-down on exactly what they really entail. Curious to know what being an account executive even means? Wondering what a VP in finance does in the afternoon? We're creating more transparency around different jobs, and the salaries and duties that come with them, to help you figure out what you're interested in. First up, read how a librarian living in New Orleans spends her workday.
Age: 28
City: New Orleans
Industry: Education
Job Title: Librarian
Years of experience: 2
Salary: $42,000
What does your job title mean? What does your job entail?
I manage the library and all its resources, supervise the students and teach classes on proper library use and research methods.
When do you wake up?
5 am – it's still dark outside! I have a 30 minute commute and I need to be in my chair at 6:45. This gives me time to walk my chihuahua, make breakfast (usually an egg on toast or a green smoothie), and listen to my favorite podcasts while getting ready.
At 9am I am…
Out of the library and in a classroom, monitoring an ACT Prep class. Librarians wear a lot of hats, and sometimes we are called upon to be monitors, proctors and teachers.
At 11am I am…
Answering emails, meeting with teachers to plan library instruction time, fulfilling hold requests, ordering materials, and generally catching up on paperwork that keeps the library running smoothly. Every month I prepare a few contests and fun activities to draw students into the library, so sometimes I am working on displays, prizes and ideas for that.
What does lunch normally look like for you?
Lunch is 30 minutes, so I usually bring a packed lunch (pasta with greens, or dinner leftovers) and read a book while I eat. Librarians definitely do NOT read all day, this is the only budgeted time for pleasure reading!
At 1pm I am… 
Hosting a class in the library. This can mean I am presenting how to do research on their projects using our databases, or supervising and assisting while students work on projects.
At 3pm I am… 
Done for the day! The awesome thing about going in early is I get done early – I may go into work an hour or two before most of my friends, but I am always home by 3:30 and have the rest of my day free!
How does a workday end for you? What time do you normally leave work?
The workday ends at the end of the last period of the day. Faculty and staff are dismissed once all the buses for students have left. This is around 2:45/3.
What do you do after work? An event? Dinner? More work?
I almost never have to take home work, but I do keep an eye on my work email. After work I hang out with my dog and my friends, read, write, watch bad reality TV, do crafts, grab a drink or some happy hour oysters, go to Audubon park…
What time do you go to bed? 
Since I get up at 5, I go to bed really early. I take a bath every single night to relax my muscles – I can't sleep unless I've had a hot bath, even in 100 degree weather! I am usually in bed by 8 or 9 with a show to watch or a book, and asleep by 9 or 10.
Is there anything about your job you'd like people to know?
Librarians are VITAL and NECESSARY to the education system! There is always something to do, and we are an invaluable resource for students and teachers.