Feb. 21 2019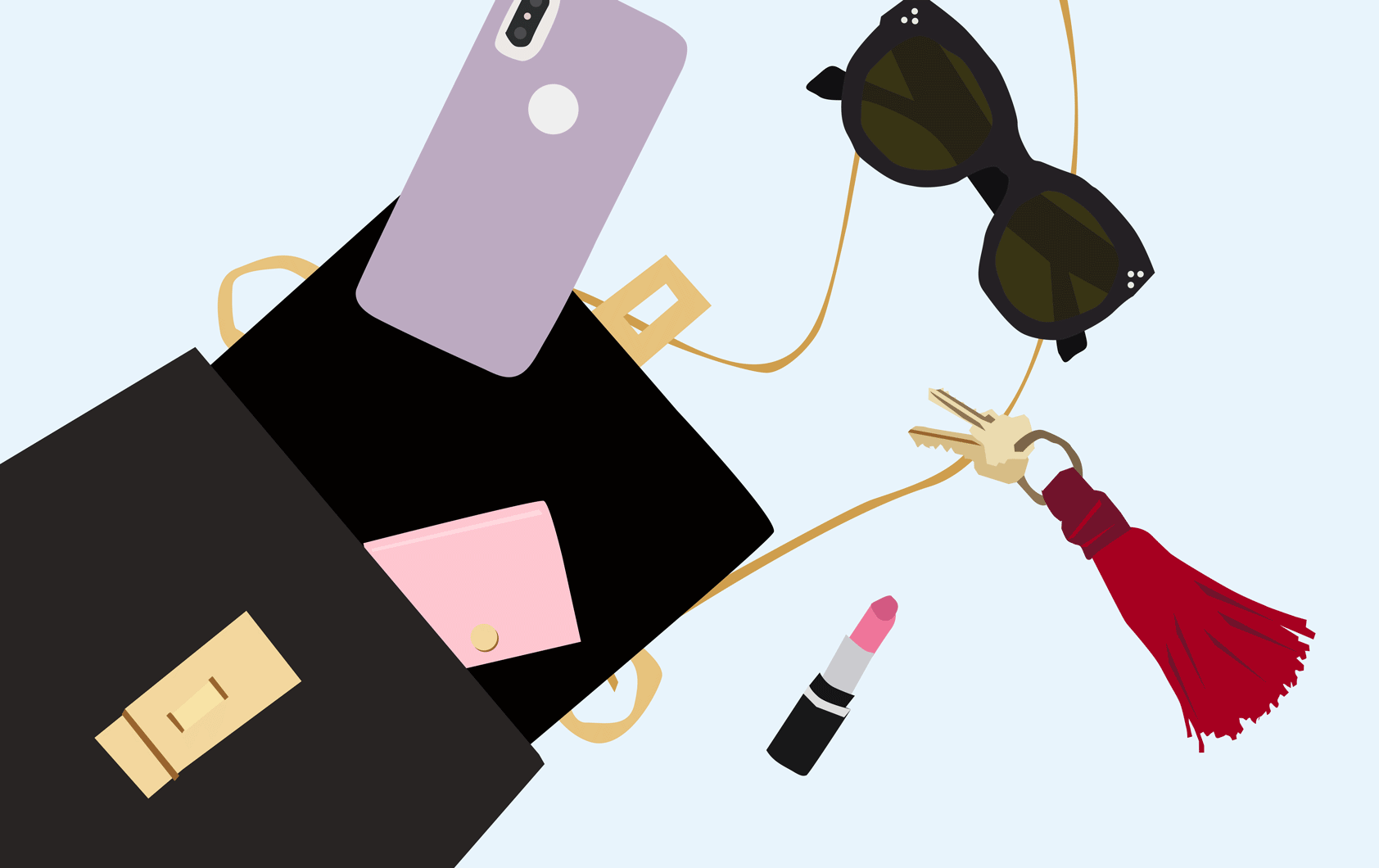 Jessy Dover is the Founder and Creative Director of Dagne Dover, a lifestyle company for the modern woman on-the-go. Dagne Dover's totes, backpacks, laptop cases, gym bags, and more are made of durable fabrics and are undeniably stylish, making them the ideal accessories for what the brand likes to call "a life in motion." Jessy started her company after more than a decade of training as an athlete, courageously making the leap from sports into fashion by attending Parsons School of Design. Now, her instantly recognizable products are sold in stores like Nordstrom and Bandier—not to mention their very own pop-up in NYC. Below, this inspiring boss tells us what she packs when traveling in the bag she designed herself. 
How often do you travel? Are these trips mostly domestic or international?
I travel every month! My partner lives in Arizona, my family lives in Colorado, my friends live all over the US, and our factories are in Asia. I spend a lot of time on a plane and in transit, mostly for weekend getaways!
What type/brand of bag do you use as your carry-on? What do you like about the bag?
My favorite weekend travel kit is the Dagne Dover XL Landon Carryall, and the Ace Fanny Pack. They are the perfect system for any travel adventure if you're a "hell no I'm not checking my bags!" kind of person. The Ace is excellent because it holds all of my valuable essentials close to my chest (literally), looks cool, and I can slip my ID from the back pocket in less than a second without even having to open the zipper. I'm generally a late person, so every second counts, and anything to get me through the security process quickly is a life saver!
What goes in it:
1. Socks. My mom always tells me to put socks on when I'm cold (which is basically all the time), and I guess it just kind of stuck. You never know when the plane is going to be freezing cold! I like Bombas because they're extra padded on the sole.
2. Immune Booster Shot. Planes are germ factories – I always take an immune booster shot with me to the airport – and they're small enough to get through TSA which is AMAZING!
3. Earbuds + Noise Cancelling Headphones. I like to bring 2 options for headphones. 1 for sleeping because there's a lot of background noise on flights, and one for actually listening to music!  #Prepared.
4. Ink + Volt Planner. I always bring my planner – when do you honestly get quiet time to sit down alone? Clarity comes at 40,000 feet.  
5. Muji Pens. I haven't used another pen in 7 years. They're that good. End of story.
6. Ursa Major Face Tonic Spray. I always feel yucky mid-flight, and this helps energize and refresh my face! My boyfriend also LOVES it.
7. Notecards + Envelopes. My besties and I always write each other snail mail. I've started doing it for everyone, and so I always keep a few notecards with me because the plane is a great place to write a little thank you note! There's always someone who I need to say hello or thank you to.
8. Crystals. I'm into energy healing and focusing my mind on specific things I'm looking to achieve, so I always carry a few crystals with me. Right now I'm carrying a crystal quartz and a blue stone agate.
9. Crème Face Mask. I turn into a raisin on a plane! I hate being ashy, so I usually bring a moisturizing face mask. My favorites are the ones with Animal faces on them because they make me look a little less scary.
10. Palo Santo, Sage, and a Candle. I never travel without them! I sleep away from home a lot, and I always like to smudge when I'm in a new space to purify the air. It's also just a lovely relaxing smell to doze off to.