Jul. 25 2019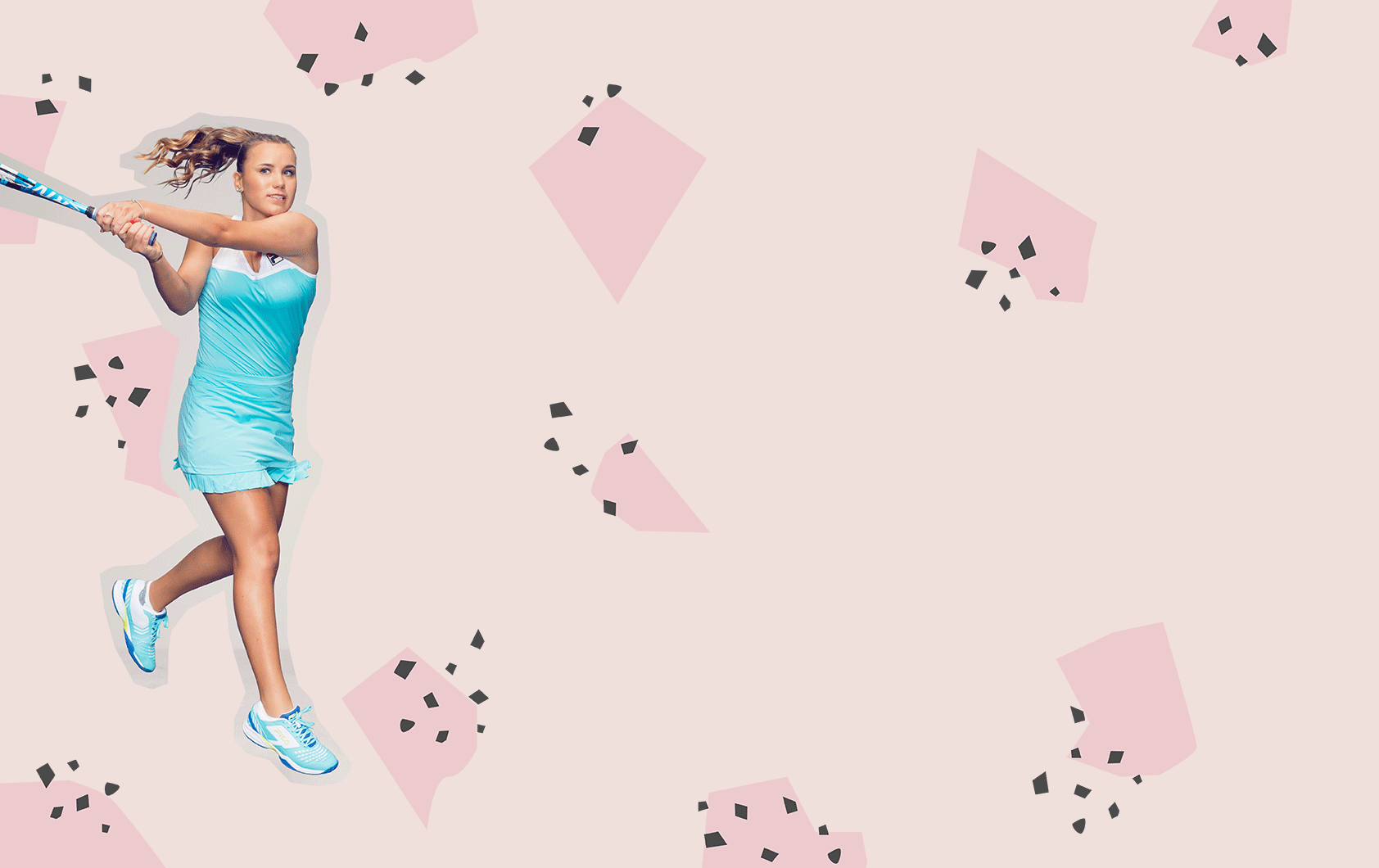 We've all had nerves before a big event, be it a first date, work presentation, or job interview. But what if tens of thousands of people were also there, watching your performance? Just the idea kinda makes us want to double-check our teeth. So, in an effort to learn how some of the world's top athletes keep their cool under pressure (and hopefully pick up a few tips), we're partnering with the US Open to ask women's tennis stars how they prep for a big tournament. First up, Sofia Kenin, the 20-year-old American tennis player who won against the likes of Serena Williams at the French Open earlier this summer, shares how she finds her confidence before hitting the court. Read on—then grab tickets to watch her shine at this year's US Open here.
How long have you been playing tennis for? Was it your dream as a child to become a professional athlete?

I've always wanted to become a professional tennis player, so I started playing tennis at the age of four. It's something I've always wanted to do for my career and for my life. 

What is the hardest thing about playing a professional sport? What is the most rewarding thing?

The hardest thing about playing a sport is losing. It's never easy when you lose… you always want to win. On the same token, the most rewarding thing is winning! It feels great. I also get to travel all over the world, see new places, and experience new things, which is really exciting. 

How do you physically prepare for an important match? How often do you practice?

It all depends on when I'm playing — whether I'm first or second or last of the day. If I'm first or second, I'll warm up about an hour before I think I'll go on. And if I'm playing last, I'll hit twice so I can feel warm.

How do you mentally prepare yourself for a match? 

Mentally I just try to not overthink it, because if I did, I'd start worrying about the outcome of the match. I obviously want to win after putting in so much hard work! The winning feeling is what motivates me to do well. And if I win, the positive reinforcement from media is always nice to hear. 

Are there any rituals or routines you've adopted to get ready for a big tournament like the US Open over the course of your career?

I'll arrange my practices, my fitness, and massages beforehand, and do everything I can to be ready for the day of my match. Then I just go out and give it my best.

What are you feeling leading up to competing in the US Open tournament? Anything you're particularly excited about or looking forward to?

I love New York and I'm just really excited to be back there this year. The US Open is my favorite tournament! I have so many great memories there and I love the support I get from my fans. Nothing beats playing in New York and having the crowd behind me. I only get this feeling when I'm playing at the US Open–since I'm American–and it's pretty special. 

When it comes to getting your Game Face on, what's the best advice you've ever received?
Always stay calm and confident. And be a good actor, if needed.